Halestorm's Lzzy Hale Says 'It Is A Shame To Lose Taylor Hawkins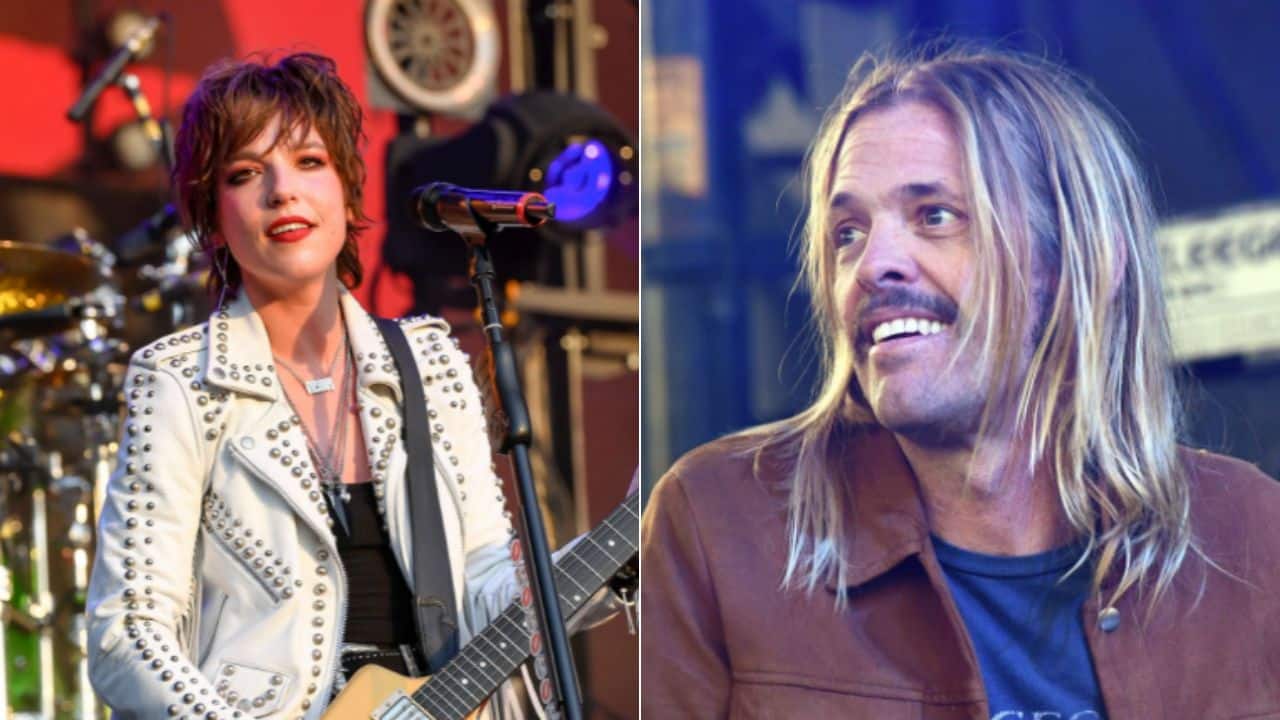 Halestorm vocalist Lzzy Hale appears on Meltdown of Detroit's WRIF radio station. The talented singer paid her tribute to Taylor Hawkins, who passed away last month, and mentioned how it was heartbreaking to lose him.
The late Foo Fighters drummer had joined the band in the late '90s. Throughout his tenure with them, Taylor Hawkins took part in the successful nine albums of the band until he passed away. On the other hand, Hawkins made his side project named Taylor Hawkins and the Coattail Riders. He did three albums on his side project, which were 2006's Taylor Hawkins and the Coattail Riders, 2010's Red Light Fever, and 2019's Get the Money.
Anyway, Hawkins's body was found at the Four Seasons Casa Medina hotel in Bogota on March 25. The shocking news deeply saddened the metal community as well as the other music genres. Many artists paid their tribute to Hawkins and sent their condolences to the musician's family. Some of those artists who mourned the musician were Gene Simmons, Ozzy Osbourne, Paul Stanley and Lzzy Hale.
However, during her recent interview with Meltdown radio show, Lzzy Hale disclosed how shameful it was to lose Taylor Hawkins. Mentioned about her brother Arejay Hale's friendship with Hawkins, Lzzy says she had not had the opportunity to meet Taylor.
"We didn't know [Taylor Hawkins] that well," Lzzy says. "My little brother hung out with him a couple of times. I never got the chance to. But we worked in similar circles.
"And it was just heartbreaking because we were actually supposed to have a gig with the Foo Fighters in the next couple of months, and so that's not happening now. And it's a shame.
Lzzy Hale Adds 'I Know About How Wonderful Taylor Hawkins Was'
Lzzy Hale, who says she always heard great things about Tayor Hawkins, admits we have lost many beautiful souls as a metal community until today. And she also mentions that their producer Nick Raskulinecz has been worked with Foo Fighters on many albums. Saying that Taylor Hawkins was a great person, Lzzy once again repeated that it was a shame to lose him.
"We've been working with the same producer, Nick Raskulinecz, that did a bunch of those Foos records with Taylor," she continued. "And every time that — speaking of my little brother — every time Arejay would get off on a tear or something in the studio, he'd [say], 'Dude, you're acting just like Taylor. You guys gotta hang out.'
"I wasn't there when little bro and Taylor met, but I'm sure it was chaos in the room. I just heard from everybody that I know about how wonderful Taylor was.
"It's such a shame, man," Lzzy added. "We're losing so many of our beautiful souls in this community. I know it's just a sign of the times and everyone's getting up there [in age] and all that. But it's just a shame."
Taylor Hawkins' passing at 50 shocked the metal community deeply. Many artists among names such as Brian May, Lars Ulrich, and Ozzy Osbourne pays their tribute to Hawkins. Here are Brian Mays's words for Hawkins:
"[We] instantly bonded, Taylor became very close to Roger and Roger's son, Rufus, who very much follows in Taylor's footsteps — he's a wonderful drummer," Brian reveals.
"We [instantly] bonded because Taylor [Hawkins] and Pat Smear were the most informed Queen fans. They knew more about us than we did. We were just shocked to find out how much they felt about us."
"Taylor Hawkins was the best publicist for Queen ever," May adds. "He's been so good for our image! Where he kind of regarded us as cool, which at the time, a lot of people didn't.
"He wasn't even my generation. I think of him as a boy, the same as I saw George Michael as a boy; to lose them feels all wrong. It makes you feel so frustrated. It makes you feel like you want to negotiate with death.
"It makes you feel like if you looked at it enough, if you talk about it enough, if you analyze it enough, then maybe you can bring him back, but of course, that's just not the way it all works."