Guns N' Roses Bassist Slash Sends A Special Message For FLEA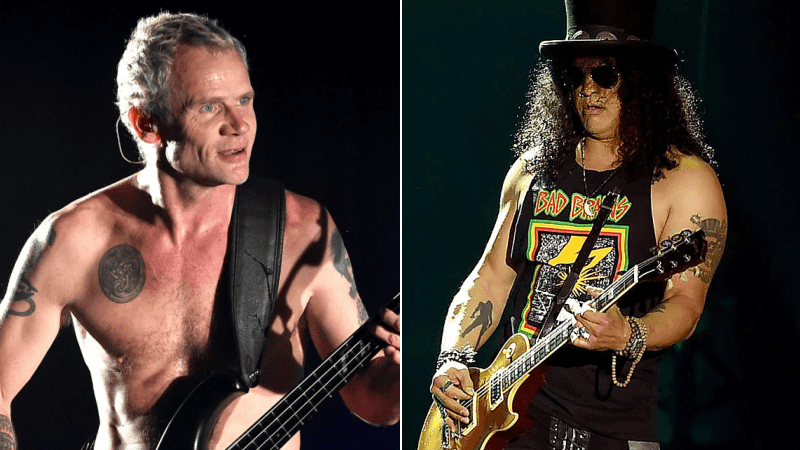 Guns N' Roses rocker Slash has recently shared a new photo through his social platform and celebrated Red Hot Chili Peppers bassist Flea's birthday.
One of the craziest guitarists in the rock community, Red Hot Chili Peppers star Flea, was born on October 16th and written his name in the rock history with golden letters. Certainly, he was beloved so much by rockers in the community.
However, in a recent Instagram post, Slash sent a special photo for the bassist and celebrated his 57th birthday. With the post, Slash showed people how he loves one of his close friends, Flea.
In the post shared by Slash, Flea was on stage. It looked like he was flying while rocking the crowd with his insane performance. He was wearing nothing on top as always.
"Happy Birthday #Flea," Slash wrote in the caption of the photo. Also, as always, he put his iconic smile at the end of the sentence.