Sepultura's Igor Cavalera Speaks On Black Sabbath And Bill Ward Admiration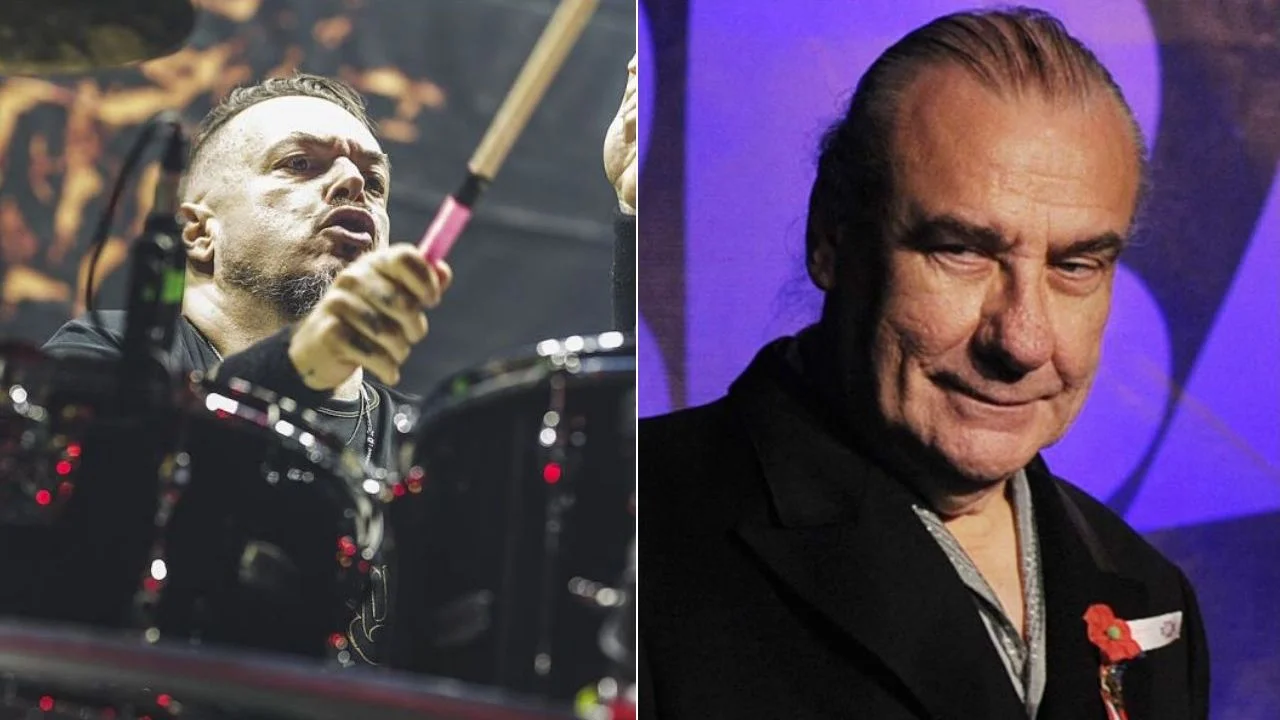 When former Sepultura drummer and co-founder Igor Cavalera was asked about the artists he was inspired by, he said Black Sabbath drummer Bill Ward topped the list.
Sepultura is a heavy metal band formed by CavKealera brothers Igor and Max. The brothers took the inspiration to found the band from Sabbath's Black Sabbath Vol.4 album. Max Cavalera decided the band's name as Sepultura, which means Grave in Porteguese, after he heard Motörhead's Dancing on Your Grave Song.
When Igor Cavalera was only thirteen, he had great success in Sepultura, which he founded with his older brother. He took part in eleven studio albums with Sepultura until he left the band in 2006. During his ongoing career in metal, Cavalera has been influenced by great artists such as Bill Ward, Roger Taylor, Dave Lombardo.
One of Igor's inspirations is Black Sabbath's legendary drummer Bill Ward. Bill Ward, who inspired many artists such as Igor Cavalera who came after him, is one of the founding members of Black Sabbath. Throughout his full of successful career with Sabbath, Bill Ward has performed in the band's ten studio albums. The band's self-titled debut studio album marked his first with Sabbath, the eleventh album of the band, Born Again, was the latest studio effort he released as a member of them.
Anyway, Igor Cavalera did a brand new interview with Revolver Magazine. In the interview, Igor was asked who was the major artist he was inspired by. Touching on Ward's playing style, Cavalera said he has been a fan of Ward's pushing limits.
"I think the first one, and still one of my favorites to this day is Bill Ward from Black Sabbath," Cavalera says.
"Bill Ward is one of those guys that inspired me, in the beginning, to play the drums, and also the way that he was always pushing the limits with different percussion. And he was out of the ordinary, so he was the one."
Igor Cavalera Tells How He Discovered The Black Sabbath
Admits that he was just a rock listener before he discovered Black Sabbath, Igor says Sabbath became one of his favorites after finding Black Sabbath's records among his father's collection. Revealing how he first heard Black Sabbath, Cavalera said it was a funny story.
"It's a funny story because my father had a bunch of records, and later, me and Max, we were going through his collection and we found the first Sabbath record in the middle of it," he says. "But that was after we were already into rock music — not so much metal, but more rock.
"And then, of course, Sabbath became one of those bands that are still my favorite. I still listen to those first records.
When asked which aspect of Bill Ward's technique is the most unique to you among the questions in the interview, Igor replied that he is different from other drummers.
"I think the most unique thing is that in a time when a lot of drummers would just follow the guitars and try to be as — I don't know — very 'normal,' he was trying different things and he was going off," he replies. "And at times, it seems like the whole band was actually trying to catch up with him."
"And for me, that was a huge lesson because he put the drums in the front instead of just being the typical drummer who only followed the riff, only followed the bassline. He was actually throwing a few curveballs back then, and that's for me one thing that really made me look into him as a different drummer."