Tony Iommi On How Ozzy Osbourne's Replacement With Dio Affected Black Sabbath: "It Was Good For Us"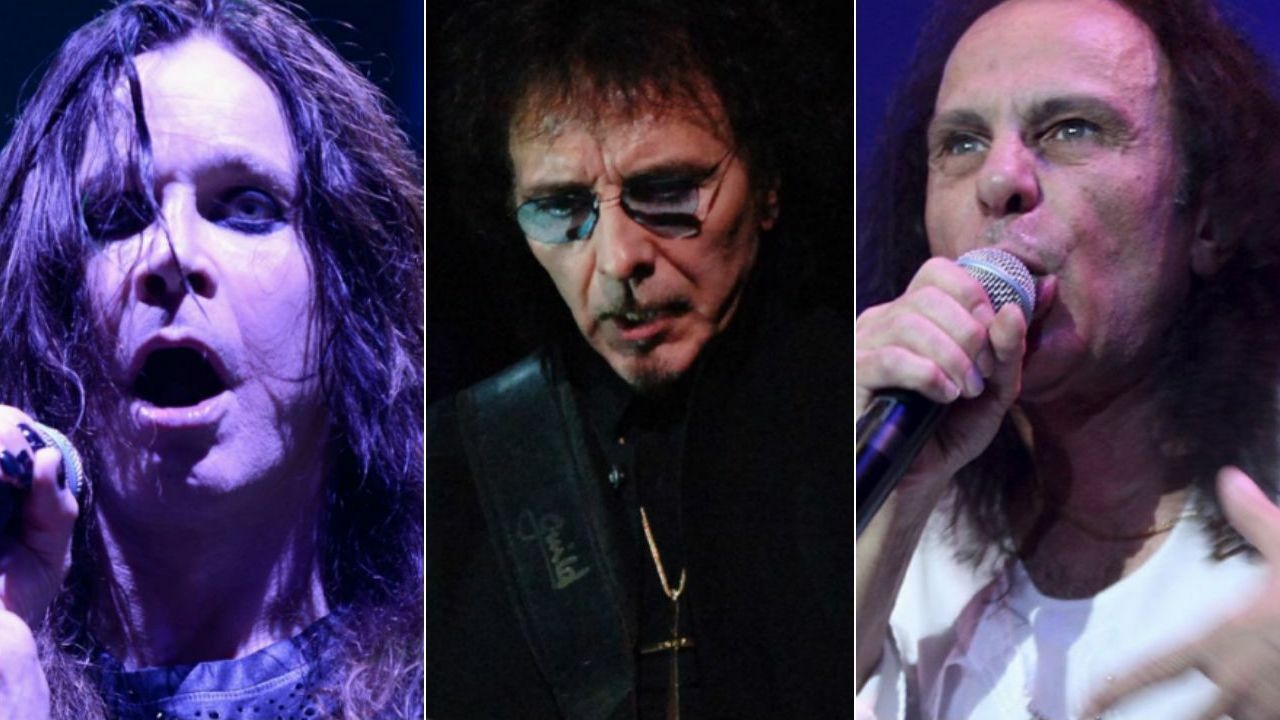 Black Sabbath guitarist Tony Iommi has shared his honest opinion on Ozzy Osbourne's replacement with Ronnie James Dio back in the day and said it was good for Black Sabbath and Ozzy Osbourne, explaining the reason.
Black Sabbath was a Birmingham-based rock band originally formed in 1968. The band's original line-up had consisted of Tony Iommi on guitars, Geezer Butler on bass, Bill Ward on drums, and Ozzy Osbourne on vocals. Until the late '70s, the band reached huge successes by releasing its first eight studio albums, the self-titled debut Black Sabbath, Paranoid, Master of Reality, Vol. 4, Sabbath Bloody Sabbath, Sabotage, Technical Ecstasy, and Never Say Die!.
In 1979, Ozzy Osbourne was fired from Black Sabbath due to personal problems between band members. At the time, Black Sabbath had decided to replace him with Rainbow singer Ronnie James Dio. After Black Sabbath released two albums with Dio, they went on several personnel changes on vocals. Ian Gillan, Tony Martin, Ray Gillen, and Glenn Hughes were those singers who joined and left the band in the 1980s and 1990s.
Ozzy Osbourne's dismissal from Black Sabbath led him to launch his solo career in the late '70s, even though he rejoined the band over the years. During his ongoing solo career, Ozzy Osbourne has released 12 studio albums. Working on a new effort that will mark his thirteenth, Ozzy Osbourne had received multi-platinum certifications for his first seven albums.
However, during a recent appearance on BBC Radio, Tony Iommi has opened up about Black Sabbath's vocal changes. Addressing Osbourne's departure and Dio's inception, Iommi claimed that Black Sabbath had a weird story.
"Yeah, the Sabbath story is a weird story," Iommi says. "Really, the number of times we had with Ozzy and he left, and he came back, and with Ronnie – he left and came back – Tony Martin left and came back, Bill left and came back, Geezer left for a little bit and came back… funny old round over the years."
Tony Iommi Adds Line-Up Changes Were Good For Black Sabbath And Ozzy Osbourne
Tony then continued by saying that Black Sabbath worked very hard when Dio joined them. According to Tony, working hard was what Black Sabbath wanted to do at the time. Admitting that looking for another singer when Ozzy left the band was frightening, Tony claimed that line-up changes were good for both Black Sabbath and Ozzy Osbourne.
"From Ozzy to Dio, when we had Dio, we realized we had to really work hard at it again, which was great at what we wanted to do," Tony continues. "We knew we could go out and do stadiums, big venues, and we sort of got used to it.
"When Ozzy went, and we had to find another singer, it was again almost exciting but frightening because then we had to prove ourselves again but bringing Ronnie in was a different move altogether.
"The songs became of different sound because of the way we were writing with Ozzy, we were writing differently with Ronnie.
"That worked, and it was good for us, and good for Ozzy as well because he had a solo career. And he went on to do great things."
Earlier this week, Tony Iommi had discussed his band Black Sabbath's disbandment. Saying that Black Sabbath was disbanded because of his health issues,
"It was emotional, the last year, because we'd done it so long together, and it just felt pretty weird, really. It was basically my fault to end it because of the touring.
"The problem is in a band of this size, you can't just go and go a week of gigs; you've gotta do a world tour of 18 months. And when you do that, you have to take that on.
"When you first mention it, about going out on tour, 'Yeah. Brilliant. 18-month tour. Fantastic.' But when you get into a year of it, you get tired. But you have to take it on that long 'cause you've got all the crew to keep alive.
"Everybody's got a job, so you can't do one week and then have a month off and do another week, 'cause you won't get the crew; they wanna have a job. So we've done it for that long — we've done a world tour and a world tour again.
"And then it was getting sort of tiring. Even though we had our own plane and we [stayed] in the best hotels — everything was perfect — but you still get tired.
"We'd have a base in New York when we play in that area, so we'd have the plane there fly in.
"So you get in at three o'clock in the morning and then try to get to bed and sleep. So it was a regular thing like this. We tried to make it as comfortable as possible. It couldn't get any easier or [more] comfortable, but it still was tiring. And the late nights and stuff.
"So, when I was talking to my doctors, they said, 'You shouldn't really be doing it to that extent, flying,' 'cause I've got blood cancer. It wasn't good for me to be doing that much flying. I talked to the guys and I said, 'It's probably the time to call it a day now, sort of thing, for now' of that extensive touring.
"So that's really what we did. But the stipulation was we had to end up in Birmingham 'cause that's where we started.
"We haven't stopped it. It's just the major touring that has come to a stop; I wouldn't wanna do 18-month tours again. But that doesn't say we wouldn't do any one-off stuff."