Henry Rollins On 'Blazing Intellect' David Lee Roth: "He Is A Multi-Disciplined Self-Starter"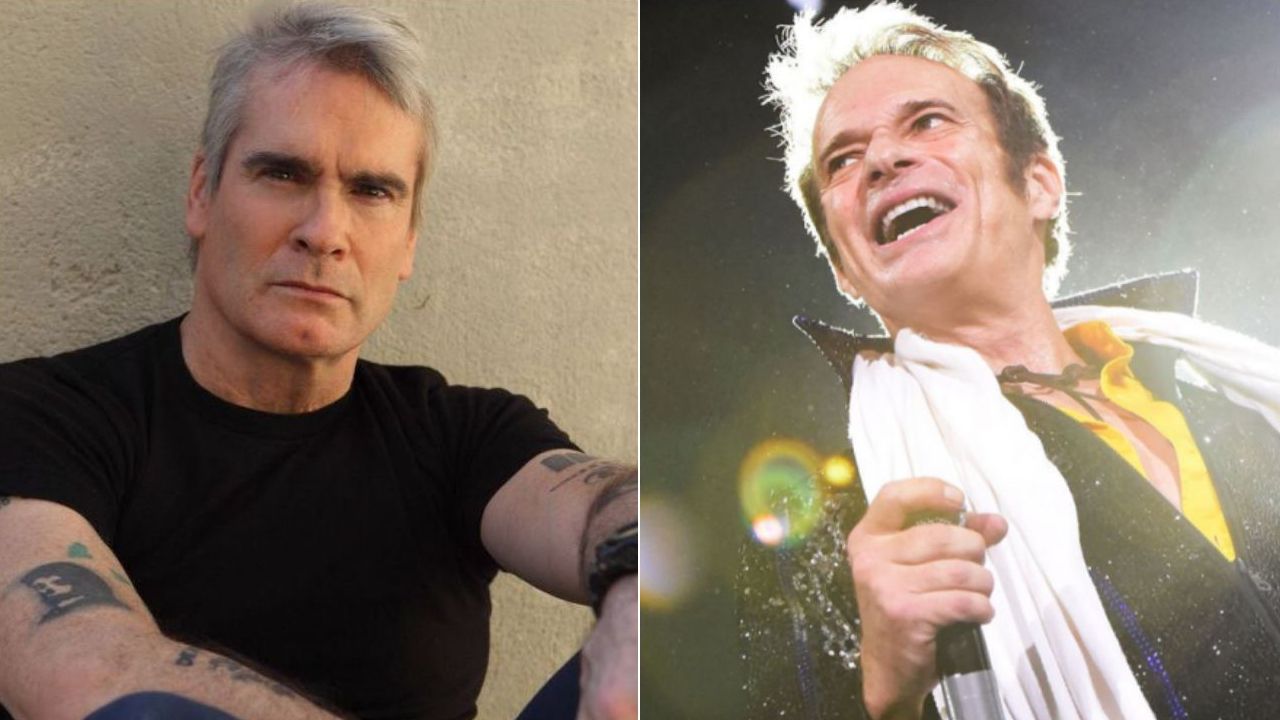 David Lee Roth Is A 'Blazing Intellect' Artist
The renowned punk rock star Henry Collins has sent praising words for the Van Halen singer David Lee Roth and said that Roth is a multi-disciplined blazing intellect artist.
David Lee Roth is known for being the original vocalist for Van Halen across three stints. At first, the musician had appeared with them from 1974 to 1985. During that period, he contributed to the band's first six studio albums. Later, he rejoined the band in 1996 and departed in the same year. Lastly, Roth rejoined Van Halen in 2006 until the band's disbandment in 2020 after the passing of Eddie Van Halen.
Outside of Van Halen, David Lee Roth had launched his solo career in 1985 when he first parted ways with them. Releasing numerous RIAA-certified platinum albums, David Lee Roth's solo discography includes 6 solo studio albums to date. Debuted in 1986 with Eat 'Em And Smile, Roth had released his latest and sixth solo studio album in 2003, named Diamond Dave.
In 1997, Henry Collins had appeared alongside David Lee Roth for the musician's autobiography, titled Crazy From The Heat, which carries the same with the musician's debut solo release, 1985's Crazy from the Heat EP.
However, during a recent conversation with The Hype Magazine, Henry Collins showed off his respects for Roth. When the interviewer touched on the autobiography, Collins revealed the suggestion he gave David Lee Roth. Also, he shared his honest remarks about his personality, saying a multi-lingual, multi-disciplined self-starter, and a blazing intellect.
"I worked with David Lee Roth closely on that project," Collins says. "At one point, he expressed interest in being onstage and telling stories from the book, I think.
"As I remember, I suggested that he have someone onstage with him to ask him questions that would prompt the stories. I think the record idea sprang from the fact that he did the book out loud on to tape. Almost 100 hours, which I have listened through three times.
"The man has a blazing intellect. He is a multi-lingual, multi-disciplined self-starter. He is a voracious reader and student of history. Mark Twain meets Groucho Marx, who's also a black belt.
"That's DLR. The book came out and did really well. It's a great read and only a fraction of what he put on tape. He's had an eventful life."
Elsewhere in the interview, the interviewer asked Collins who is the greatest rock frontman of all time. According to Collins, Roth is one of those greatest frontmen that also includes David Bowie, Mick Jagger, and Iggy Pop.
"One of the many great things about music is that there's a ton of room," he answered. David Lee Roth is one of the greats, absolutely. Along with Iggy Pop, Mick Jagger, Lux Interior, David Bowie, Perry Ferrell, etc."