Another Sad News From Korn, Munky Tests Positive For COVID Days After Jonathan Davis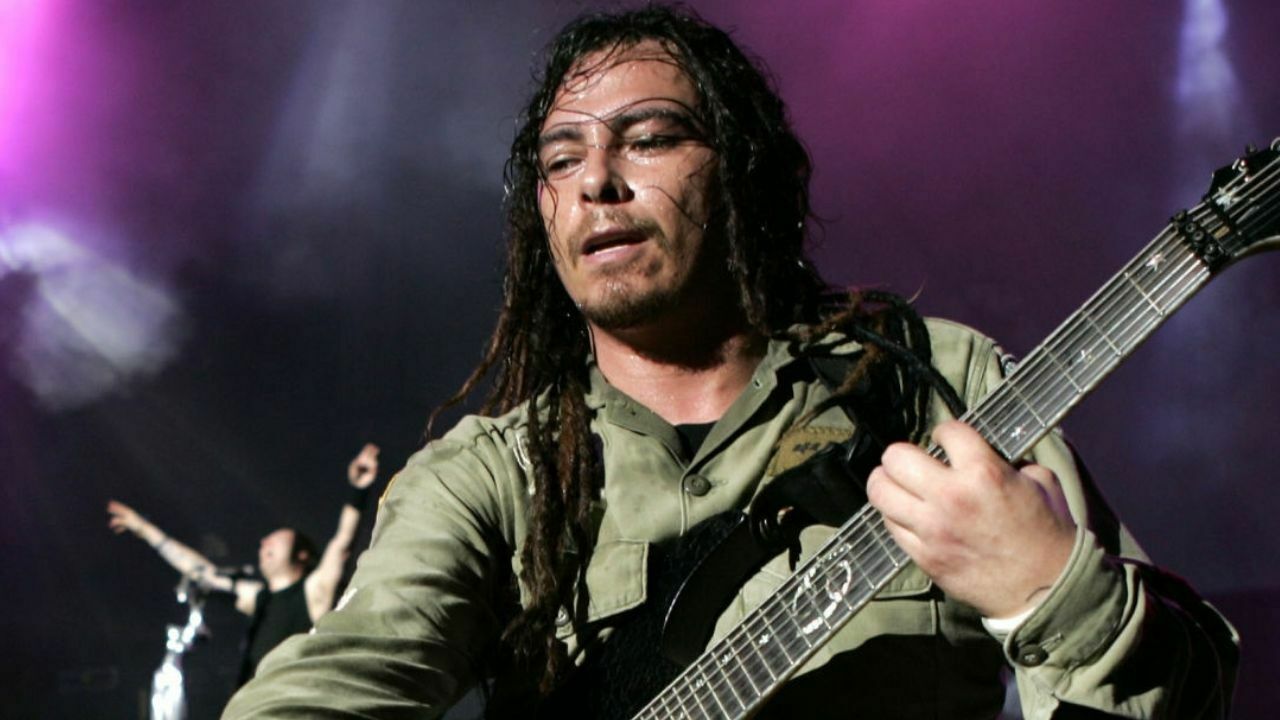 Munky from Korn has tested positive for COVID.
Korn has just announced via its social channels that the band's guitarist Munky has tested positive for COVID days after Jonathan Davis and that the tour will continue without him.
Munky has been a member of the crew as the co-founder and the guitarist since 1993. Releasing their debut in 1994, self-titled Korn, Korn released thirteen studio albums in total. The founding member of the band appeared on the band's entire albums.
Munky is not the only member who tested positive for COVID. The band's singer Jonathan Davis had also announced his positive test result for COVID on August 17. As the result of the incident, Korn was announced that they had been forced to cancel and postpone several dates.
Recently, Korn once again went on to its social media channels to give sad news to its fans. It was announced a few hours before at press time that Munky has tested positive for COVID. Informing fans about their ongoing tour, Korn said it will continue as expected.
"Unfortunately, Munky has tested positive for COVID. He is doing OK, but he will not be playing some of our upcoming shows," Korn announced by using its official social media pages. "The tour is going on as scheduled despite these circumstances, and we are anticipating a speedy recovery. We'll see you tonight, Utah."
Jonathan Davis's Return To Korn Stage
Jonathan Davis had lived difficult times after he recovered from the illness. At the end of August, his bandmate Welch had informed fans about Davis's current health at the time. According to the musician, the musician struggled aftereffects of COVID badly, and he was physically weak shortly after he recovered from the illness.
"Jonathan Davis is still struggling with the COVID after-effects," Head revealed in late August. "He's physically weak and having a mental battle. And any type of love, light and energy you can throw at him – prayers, all of it.
"We have shows coming up, so all of you guys, check the dates. Whatever show you're going to, throw him some love and energy, man. He needs you more than ever."
Meanwhile, Korn star was playing his first-ever live show after testing positive for COVID. There was a free throne alongside their drum set while the band rocking out the crowd who came to see them.
During their September 3 show, Jonathan Davis had talked about his illness process and said that it had beaten him. Prior to launching into the song Falling Away From Me, the musician had contacted the crowd and said he's been recovering.
"It feels so good to be back, y'all. Some of you might know, some of you don't, but I'm recovering," Jonathan told the crowd. "I got COVID, and that shit kicked my motherfucking ass. But I decided I'm not gonna fucking cancel.
"So I might be standing up, I might be sitting in my chair, but I'm gonna give you a hundred motherfucking percent. So let's scream and have a good motherfucking time tonight."