Zakk Wylde Opens Up About His Parts On Upcoming Pantera Reunion Shows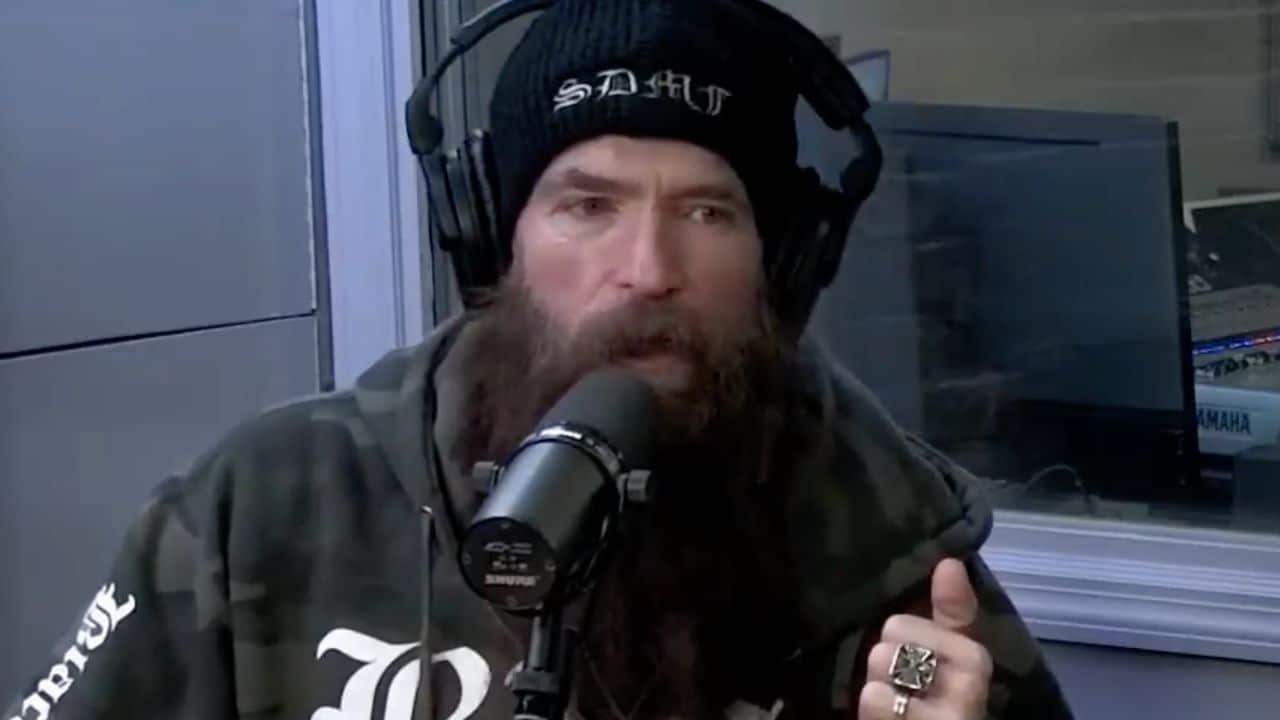 Zakk Wylde, known for his contributions to Ozzy Osbourne and Black Label Society, has opened up about being a part of the upcoming Pantera reunion shows and admitted that he's yet to learn how to play Dimebag Darrell's parts for the shows.
The first impression about the long-awaited Pantera reunion was leaked online this past July when Billboard reported that the band signed with Artist Group International to plan its North American reunion dates. The official lineup was announced as the surviving members first, including Philip Anselmo on vocals and Rex Brown on bass. Finally, the band announced that the official reunion lineup would feature Zakk Wylde and Charlie Benante.
This past August, Pantera was announced as a part of Slipknot's three South American Knotfest dates that featured The Knotfest Colombia, The Knotfest Chile, and The Knotfest Brazil shows. The band will have played their first show in 22 years if they can play on these dates-December 9, 11, and 18, respectively. Even though some Pantera fans defend that the band should not reunite, Pantera is determined to play those reunion shows.
Zakk Wylde has spoken positively every time he mentioned Pantera's reunion shows. Previously stated "it is going to be awesome" for the Pantera reunion, Zakk Wylde now opened up about the process of rehearsals. He recalled being a part of 2019's Experience Hendrix tour, saying it would be great just like that tribute shows.
"I had nothing to do with [putting the Pantera thing together]," Zakk says. "I'm friends with the guys. It'd be like if Noel Redding and Mitch Mitchell were gonna do a tribute to Jimi [Hendrix, the late guitar mastermind] and they [asked] Eric Clapton, 'Eric, would you sing and play Jimi's stuff? We're gonna put this tribute thing together.' It's just, like, of course Eric would [do that tribute show]. 'Just let me know when you wanna do it.
"It's just like anything. Like when we do 'Experience Hendrix', we do anything like that, it's just, like, 'Would you guys like to go out and honor Jimi Hendrix?' It's just, like, 'Yeah. And why wouldn't we?'"
Zakk Wylde Admits 'He Has Yet To Learn How To Play Dimebag Darrell's Parts For Pantera Reunion
Wylde said getting played on the shows would have made him honored.
"I'm gonna be honored," he admits. "Even if it was a festival they were putting together and they wanted Black Label to come up and have Phil sing and they were gonna have all the different bands up there — Lamb of God, Black Label, Anthrax — and all the bands were gonna play a Pantera song and Phil's gonna sing. Of course we'd be involved. Why wouldn't we be involved?"
Zakk then admitted that he has yet to learn how to play Pantera songs. The guitarist even imagined how would Dimebag react to playing his stuff if he had a chance to do it.
"I don't know [how to play] the songs," he added. "If Dime had to play the 'No More Tears' solo and 'Mama, I'm Coming Home' and 'Miracle Man' and 'Perry Mason' and play 'Suicide Messiah', it'd be, like, 'You must know Zakk's stuff.' He [would be], like, 'No. I don't know any of his stuff. Zakk's my buddy, but no, I don't know any of his stuff.'"
When the reunion news was confirmed in July, Zakk Wylde told Matt Pinfield and Jose Mangin that being named a part of that reunion was honoring. At the time, he praised his late friends as well.
"It's a Pantera celebration — that's what it is," Zakk continued. "You're celebrating Vinnie and Dime's greatness and you're celebrating all the mountains that Pantera conquered and crushed."
"Obviously, it's not Pantera. Pantera is those four guys — it's Phil, Rex, Dime and Vinnie. But it's just like when Zeppelin went out with Jason Bonham playing, it was phenomenal. It told Jason, I was just, like, 'Dude, you crushed it, man.' It's a great thing just to hear them play that music again.
"I'm beyond honored to be a part of it."