Gary Holt Remembers Why He Thinks Metallica Is Not Professional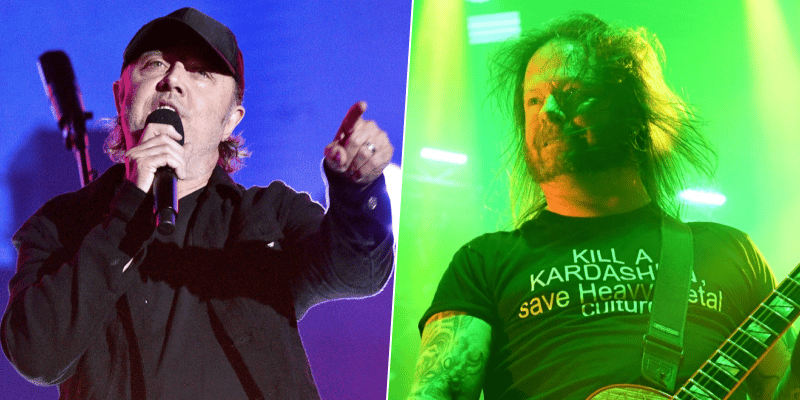 The successful musician Gary Holt, also known as the guitarist of the thrash metal band Exodus, recalled the rare-known comments the American heavy metal band Metallica drummer Lars Ulrich made for Exodus and touched the early days of the band.
In the interview he made with Machine Head star Robb Flynn's "No Fuckin' Regrets With Robb Flynn," the interviewer reminded to Gary Holt that he told that Lars Ulrich has said about Exodus that they were sloppy, unlike Metallica. While he continues to talk about the issue, Gary Holt said that Lars Ulrich stated that Metallica is more professional than Exodus. Gary Holt explained why he disagrees with Lars Ulrich.
"I read an interview – I think Metal Mania – and he's asking about Exodus, and he goes, 'Yeah, they're awesome.' He didn't say we're sloppy; he said, 'They're awesome, like-minded band, but they're not as professional as us yet.'
"And I'm like, 'Wait a minute, that very show you're talking about, Dave Mustaine broke a string and did not have a backup.' They stopped the show while he restrung his BC Rich; that's not what I call professional, doing a show without a fucking backup guitar."
Gary Holt stated that he did have two guitars, unlike Metallica.
"If I broke a string, I'd snatch the next one and just keep going, so he was kind of full of shit there. I did have two guitars with me, I brought John Marshall's Les Paul all the time when we did shows.
"Because I just had the Hondo Strat, we always loaned each other's stuff back then; it's how we put together Marshall walls. I'd call every friend I know who had a stack and gave them free tickets, and I'd do the same for them."
He continued: "We didn't rent any of that shit, so I borrowed his Les Paul all the time, and I even have a couple of photos when I play that thing."
Elsewhere in the interview, Gary Holt said that he never heard Metallica, which formed in 1981, before in his life until they played a show.