Zakk Wylde Is 'Beyond Honored To Be A Part Of Pantera Reunion'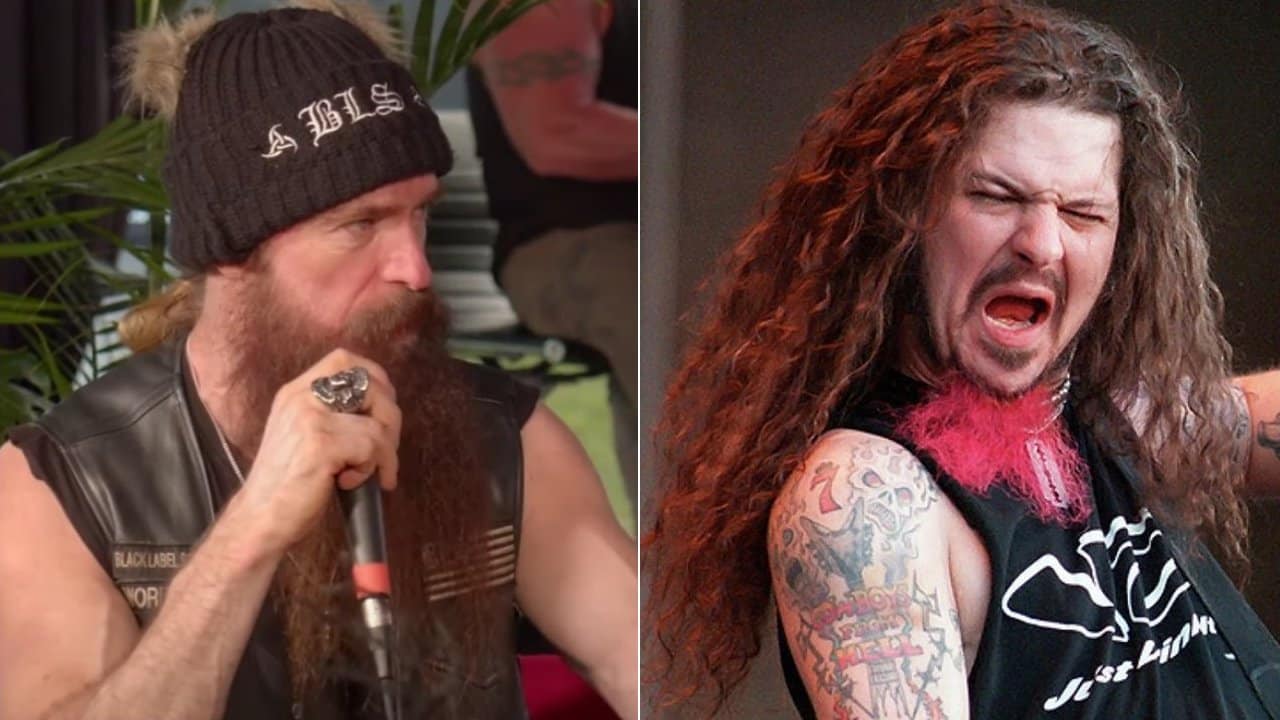 Black Label Society and Ozzy Osbourne guitarist, Zakk Wylde, has finally broken his silence on the Pantera reunion in 2023. He said that he felt pretty excited about being a part of that reunion.
Pantera was a heavy metal band formed in Texas in 1981. Disbanding in 2003 due to Dimebag Darrell's getting killed on stage by a fan, the band was considered as one of the biggest bands in the genre until its last days. From the early years of their career to the early-to-mid 1990s, they were credited as one of the second waves of the thrash metal genre.
Throughout that 22-year journey, Pantera released 9 studio albums in total. Debuted in 1983 with Metal Magic, Reinventing The Steel marked the band's ninth and final studio album, which was released in 2003. Having sold over 25 million copies all around the world, Pantera received four Grammy nominations throughout its career. It was one of the proofs that Pantera is still one of the biggest bands in the world, no doubt.
In the middle of this month, it was excitingly announced that Pantera booked a reunion tour for 2023 with the surviving members. Of course, it was a rumor at first. Shortly after the rumor was serviced online, it was officially confirmed that Pantera would be getting on the road for a tribute tour in 2023. Furthermore, when Charlie Benante was rumored to be a drummer, Zakk Wylde was named the guitarist of the tour.
However, Zakk Wylde was the first person who talked about the recently-announced Pantera reunion. Recalling his conversation with Vinnie Paul about doing a Dimebag Darrell tribute, Dimebash, he said that he was once excited when he learned that he would honor Dimebag.
"When Vinnie was still alive, when the fellows were all talking about doing it, I just always told 'em, I said, 'Of course I would… If you asked me, why would I not do it? I'm gonna honor Dime," Zakk said.
"It could be like Noel Redding and Mitch Mitchell asking Eric Clapton if he would go out and honor Jimi [Hendrix] and Eric playing Jimi's stuff and singing Jimi's songs and they're going out as the 'Jimi Hendrix celebration.'
"And he's gonna honor his buddy and he's gonna play his songs. I mean, it's a beautiful thing. It's like when we do the 'Dimebash,' it's a celebration of Dime's greatness."
Zakk Admits He 'Is Beyond Honored To Be A Part Of Pantera Reunion'
The guitarist then continued by revealing his excitement about being a part of the Pantera reunion. Mentioning the time Led Zeppelin brought John Bonham's son Jason Bonham to a tribute show, Zakk revealed getting received an invite for the Pantera reunion was honored.
"It's a Pantera celebration — that's what it is," Zakk continued. "You're celebrating Vinnie and Dime's greatness and you're celebrating all the mountains that Pantera conquered and crushed."
"Obviously, it's not Pantera. Pantera is those four guys — it's Phil, Rex, Dime and Vinnie. But it's just like when Zeppelin went out with Jason Bonham playing, it was phenomenal. It told Jason, I was just, like, 'Dude, you crushed it, man.' It's a great thing just to hear them play that music again.
"I'm beyond honored to be a part of it."
Pantera had signed with Artist Group International to plan its North American reunion dates. For the tour, there will be two different responsible agents, Peter Pappalardo and Dennis Arfa.
After the announcement, Peter Pappalardo, who was one of the responsible agents for the tribute tour, expressed his excitement, saying: "We are thrilled to be working with such an iconic band and bringing their music back to the fans."