Ex-Metallica Bassist Reveals Unheard Facts About James Hetfield For The First Time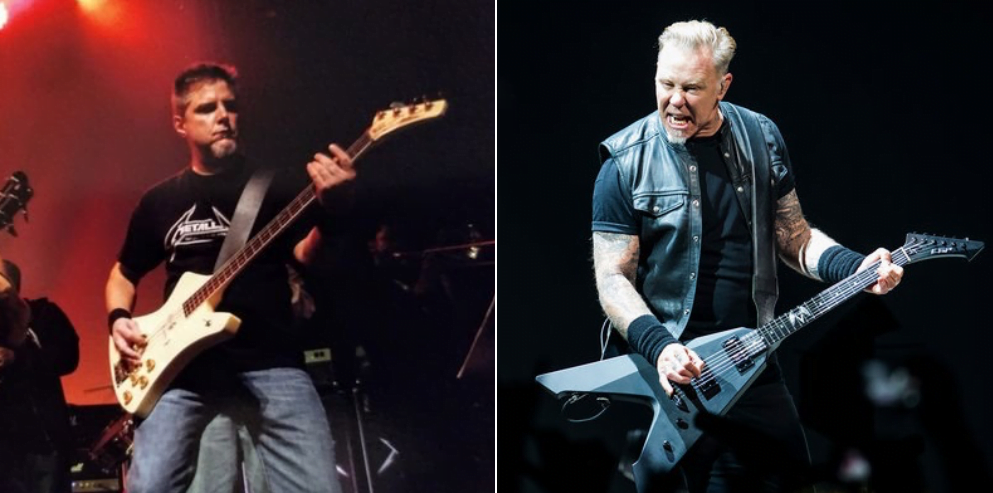 The original American world-famous heavy metal band Metallica bassist Ron McGovney, who rocked with the band in 1982, has just shared little-known facts about his former bandmate James Hetfield through his social media account. He revealed unheard facts for the first time about James Hetfield and James' old band Leather Charm.
As you might see in his tweet, he decided to explain it as a result of intense demand, which came from Metallica fans and revealed how did their sounds like.
"Metallica fans have asked me what James's band Leather Charm sounded like. We played covers by Maiden, Scorpions, and Quiet Riot. This band called Girl was the closest to what we sounded like. Phil Collen on guitar. We played this song. Hollywood Tease."
Also, even his social media account, Ron posted a rare photo of his and James Hetfield from their early Metallica days. In the photo, James and Ron wearing Leather Charm t-shirts.
"James and I are wearing our Leather Charm gear in this early Metallica photo. We played Maiden's Remember Tomorrow and Wrathchild. Quiet Riot's Slick Black Cadillac. Scorpion's Pictured Life. Originals… Hit the Lights, Handsome Ransom, Let's Go Rock and Roll."
Metallica fans have asked me what James's band Leather Charm sounded like. We played covers by Maiden , Scorpions , and Quiet Riot. This band called Girl was the closest to what we sounded like. Phil Collen on guitar. We played this song. Hollywood Tease. https://t.co/xl0F850284

— Ron McGovney (@RonMcGovney) February 8, 2020
James and I are wearing our Leather Charm gear in this early Metallica photo. We played Maiden's Remember Tomorrow and Wrathchild. Quiet Riot's Slick Black Cadillac. Scorpion's Pictured Life. Originals…Hit the Lights , Handsome Ransom , Let's Go Rock and Roll. pic.twitter.com/IJkUnGWcCV

— Ron McGovney (@RonMcGovney) February 8, 2020