Sharon Speaks On The Weird Way Ozzy Osbourne Copes With Parkinson's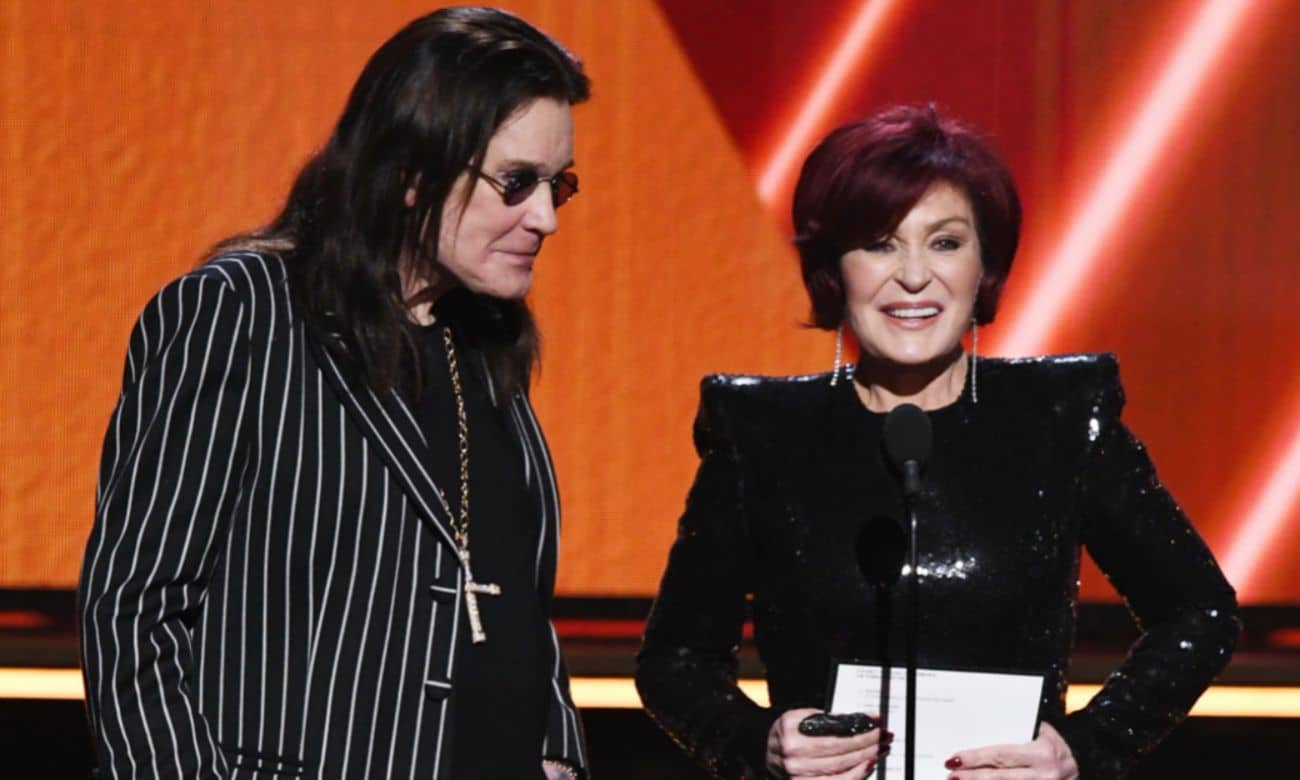 Known for being a wife and manager for her husband, Ozzy Osbourne, for more than decades, Sharon Osbourne has revealed the weird way how former Black Sabbath frontman coped with Parkinson's disease.
Ozzy Osbourne has dominated heavy metal history with or without his music with Black Sabbath. He raised fame as a member of the heavy metal pioneer Black Sabbath, but getting fired from the band during the late 1970s made him kick off his solo career. Even though he rejoined and parted ways with the Birmingham-based metal legends over the years, the singer got respected a lot during his ongoing career, including thirteen studio albums and touring more than fifteen times around the world. He has also been inducted into the Rock and Roll Hall of Fame and the UK Music Hall of Fame inductions.
Besides making his name one of the biggest in metal, Ozzy Osbourne hasn't been lucky for about decades, as he has been struggling with serious health issues. Over the past five years, Ozzy had been dealt with a significant operation following a tragic fall at his home, as well as getting hospitalized due to flu complications. Then, in January 2020, he finally announced his Parkinson's disease, which he has been dealing with for years.
Recently, she detailed Ozzy Osbourne's fight against Parkinson's disease during her appearance on Paxman: Putting Up With Parkinson's. At first, Sharon touched on her husband's energetic moments that featured hours of live shows. But then she stopped and admitted she felt bad whenever she looked at Ozzy. She also adds that she cries when she looks at him.
"I just think of my husband, who was very energetic, loved to go out for walks, did a two-hour show on stage every night, running around like a crazy man. Suddenly, your life just stops — life as you knew it," Sharon says.
"When I look at my husband, my heart breaks for him. I'm sad for myself to see him that way, but what he goes through is worse. When I look at him and he doesn't know, I'm, like, crying."
Sharon Reveals How Ozzy Osbourne Copes With Parkinson's Disease
In the continuation, the interviewer asked Sharon about the positive sides of Ozzy Osbourne staying at home because of illness. Expressing her heartwarming love for Ozzy, Sharon says that spending time as a family is a good side of illness.
"The positive thing is we spend much more time together as a family and I love my husband more than I do three years ago," as she said.
As for how Ozzy Osbourne deals with Parkinson's, Sharon disclosed the weird way her husband has been using it for a while. She reveals that there's cannabis oil Ozzy has used during his disease.
"[He] was always on something," she opens up about Ozzy's coping with the disease. "He always loved to dabble with the old drugs. But now he takes this stuff at night. What's this stuff that everybody smokes? Marijuana. It is something from that — cannabidiol."
Last month, in September 2022, Ozzy Osbourne shared his feelings about getting back to touring. Saying that he will get physical exercise as soon as possible, the singer added that he needs to return to touring again.
"That's what I'm heading for," Ozzy admits. "I'm hoping I will feel well enough to tour. As soon as I'm finished with promotion, I'm dying to get some physical exercise in and go all out to get myself back on my feet.
"It's different. It's awkward right now. If I haven't got the confidence up, I'll lose my balance. So I've gotta get my confidence up. I've overcome drug addiction and alcohol addiction and tobacco. I'm sure I can give it a good effort. I need it; I need to get back on that stage."