Zakk Wylde On Current Health Of Ozzy Osbourne: "He Wants To Get Back Out And Start Touring Again"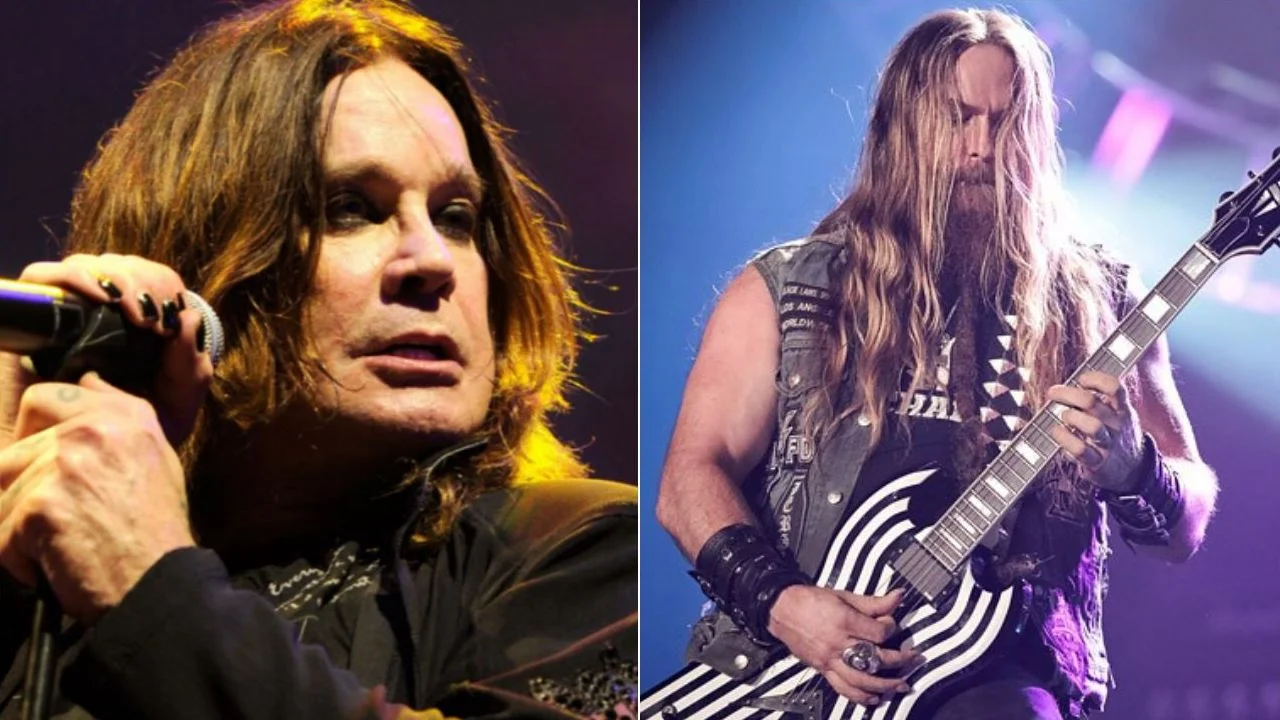 In a new interview with The Cassius Morris Show, Zakk Wylde has commented on the current health state of Ozzy Osbourne and expressed The Prince Of Darkness' impatience about getting back on tours.
Zakk Wylde has been working alongside Ozzy Osbourne for more than three decades. When his debut effort with Osbourne was the musician's 1988 effort, No Rest for the Wicked, his latest collaboration with Ozzy Osbourne was in the musician's tenth effort, titled Black Rain.
Achieved international success for being the singer of the Grammy Award-winner heavy metal band Black Sabbath, Ozzy Osbourne is an English musician who released 12 studio albums in his solo career. For a while, Ozzy Osbourne has been working on his upcoming solo studio album, which is tentatively due in early 2022.
However, recently, Wylde made an appearance to talk about the upcoming Ozzy Osbourne album and the current state of health of Ozzy. At first, the musician discussed his contribution to the upcoming Osbourne LP. Touching on Eric Clapton, Tony Iommi and Jeff Beck's involvement in the album, Wylde said he's happy to work with Ozzy on the new album.
"On this one, I didn't have anything to do with… Basically, everything was already written," Wylde says. "I would change a few things here and there, going into certain riffs or something like that — you know, do my own thing to 'em. But it was pretty much already done.
"But kind of how we did — 'Down To Earth', I think, was more like that where everything was pretty much written before I got in there. So I just do my thing, put my solos and everything like that.
"It was great in regards that Eric Clapton is on it, Jeff Beck and Tony Iommi. If you have told 14-year-old me growing up in my parents' house practicing in my bedroom that I was gonna be on a record with all my heroes, [I] would have been, 'Forget about it.'
"So, it was definitely an honor playing rhythm guitar on those tracks with the guys. But, yeah, I'm really happy with the way it came out."
Zakk Says Ozzy Osbourne Wants To Start Touring As Soon As Possible
Elsewhere in the interview, the interviewer asked Wylde that how Ozzy Osbourne is doing health-wise after suffering from several medical issues. According to Wylde, Ozzy Osbourne wants to start touring as soon as possible.
"I text him and just make sure he's doing okay with his working out and everything like that and doing everything the doctors tell him to do as far as his therapy and everything to get his neck and everything like that better and back on track," he continues. "He wants to get back out and start touring again.
"The last show we did was going into 2019, New Year's Eve at the Forum [in Los Angeles]. And we had a blast. And Ozz was, like, 'Man, we should do this every year' and everything like that. So he was super pumped for that.
"And that's where it ended. The gameplan is, obviously, to get him back up and running so we can go back out and start playing again, doing what he wants… I just said, like, 'Ozz, just wait until you're ready.' There's no sense in rushing it. No one is going away.
"As soon as they announce that Ozz is gonna be doing some shows, everyone's gonna go to the show. So I was just, like, 'Ozz, everybody loves you. I don't you have anything to worry about. When you're ready and you feel like you're ready to get back up on the lifting platform for your benches and squat and your deadlift, then we'll go do what we've gotta do."
Back in this past week, Ozzy Osbourne had shared his honest opinion on Robert Trujillo's contribution to his upcoming album. Sending his respects for Trujillo, Ozzy had said that he's a great bassist.
"Rob has always been a great friend of mine," Ozzy said. "He's a great bass player and a great guy; he's the only guy who, when it came time to move, did things the right way.
"I always ask that the guys who play with me, if they get another offer and want to move on, that's fine, just don't drop me in the shit, give me time to get a replacement.
"Rob's the only guy who ever did things right by me for that. I'm really happy we've got him playing on the new album as well."