Anthony Kiedis Recalls Losing A RHCP Man From Drugs: "It Destroyed Me"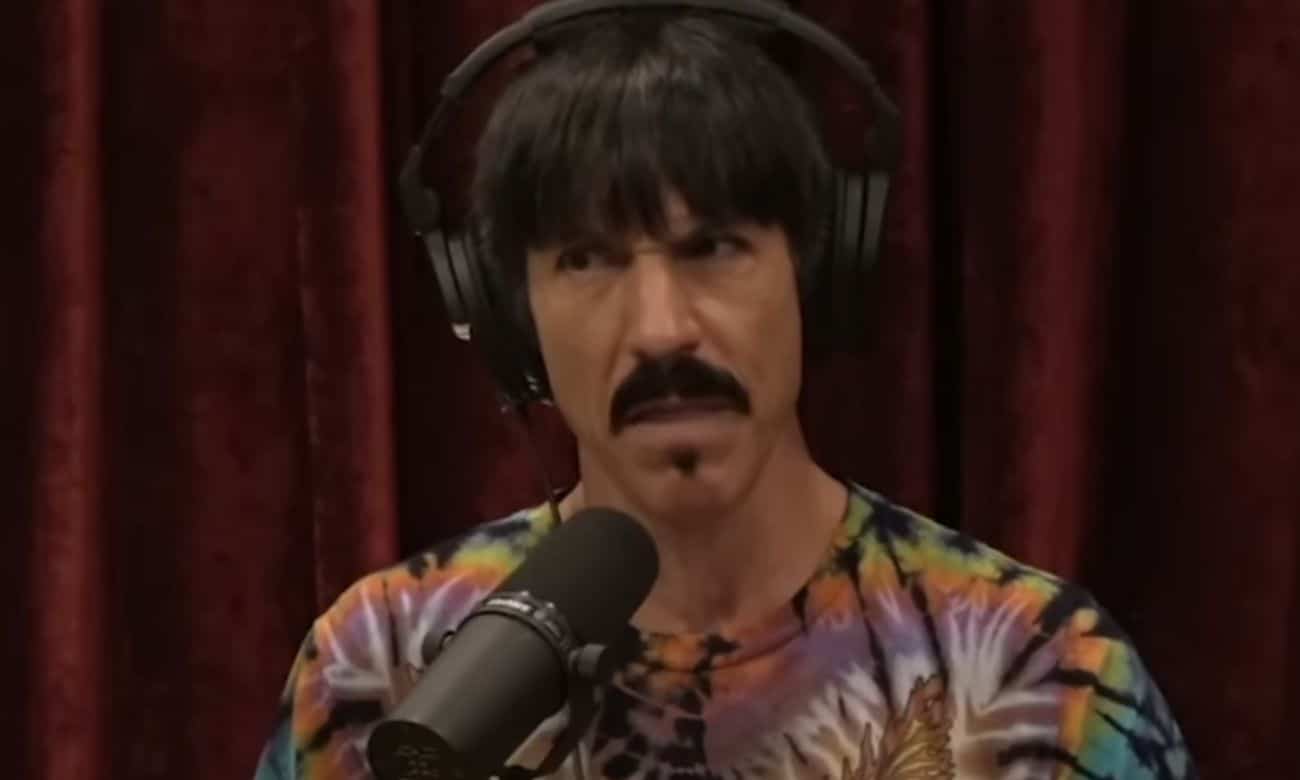 Red Hot Chili Peppers frontman Anthony Kiedis was the guest on the Joe Rogan show, where he discussed using drugs in his past. He also looked a little devastated when he mourned his late and close friend Hillel Slovak, who was a guitarist for Red Hot Chili Peppers.
As some of you might know, Anthony Kiedis first started using drugs, cocaine and heroin, when he was a young boy. Over the years, he struggled with those bad habits to clean himself. Getting entering rehab to become a sober person during the late 1980s was his early fight against cocaine, heroin and drugs. At the time, he was 27 and determined to become sober.
If you ask if he is sober, luckily, he has been sober since 2000, but unfortunately, he lost a close friend on this road. Alcohol, drugs, or heroin have always been a part of the world of rock and metal. Musicians have suffered a lot because of their addictions, and Anthony has experienced an example of this. Former RHCP guitarist and close friend of Anthony, Hillel Slovak, passed away due to addiction, and he is very upset about it.
During his brand new appearance on the recent episode of the Joe Rogan Experience, Kiedis reflected on when he started using drugs. According to him, he thought smoking weed and using drugs were fun when he started using those.
"Well, I think the road was already in me from birth," Kiedis says (as transcribed by MetalCastle.net). "The combination of [being] predisposed to addiction physically and then emotionally, I developed the tendencies that I needed to squash some of the noise. Spiritually a little depleted. So, I started smoking weed and loved it. It was very fun and, at the time, subversive thing to be a part of, like, today, it's pretty damn common. But then, it was very outlaw as a young teenage boy.
"And years went by, and there was no problem. Then I started introducing narcotics at a pretty young age. And really had nothing to say about it more. It was interesting, and it was exciting, but it was also painful as hell. In the end, this is a life of suffering. Unfortunately, my destiny was meant to survive that. It is really events or advice or anything that gives you the window to step out of that. But it's a little gift from the cosmos that makes you look at yourself and say 'I'm going to give you a chance. I'm going to give you the opportunity to put in the work to get better.'"
Anthony Kiedis Recalls Losing A Close Friend Due To Addiction
Anthony then recalled losing Hillel Slovak due to a heroin overdose. At first, he would reveal why he started using it. When the interviewer asked if it was about people around him, Kiedis said it was as exciting as dangerous.
"It had nothing to do with rock n' roll or trying to impress or put on a pretense," he continues. "It was happening around me, in my world. It was exciting and dangerous, like, everyone is afraid of that, you know, I think I'll do that thing that just the word scares people. But it was also a way of checking out, in the same way that one person would sit down at a bar and have some beers and not stop… I felt whole by putting these things in me until I had to pay the toll.
"It was finding the thing that I thought was going to make me well… but reality it was just killing me."
Concluding, Kiedis sent his respects to his late friend, Hillel Slovak. He admitted that losing his close friend due to addiction destroyed him.
"My best friend died, which did not instigate sobriety, but it definitely destroyed me emotionally," he admits. "But I continued to use [it] after he died. And then I got to the point where I could not turn off the noise with drugs and alcohol. Literally-flooding my body with the substance and was still wide awake. So, I was not getting the desired effect. I was like, 'This is terrible.' I was putting all this poison in me, and I was still here."