Ted Nugent Criticizes Gene Simmons After He Called Unvaccinated People 'Enemy'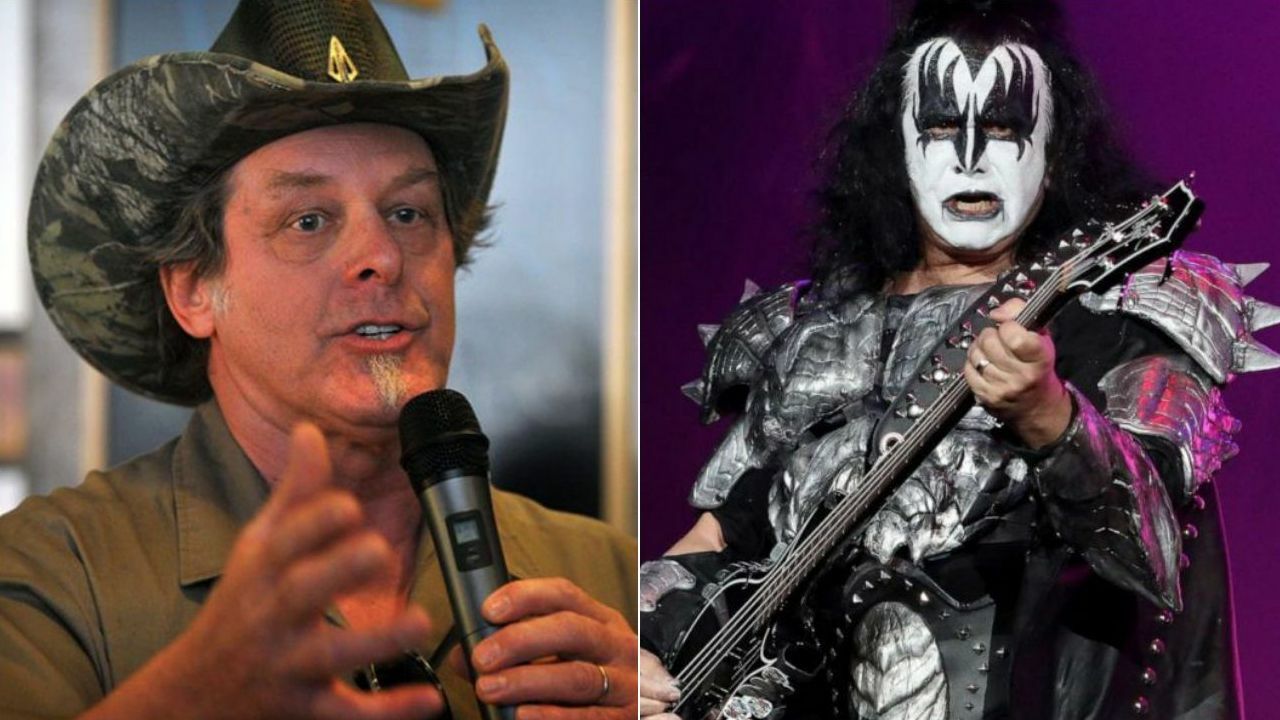 The legendary rocker Ted Nugent has criticized KISS bassist/co-founder Gene Simmons after he called unvaccinated people the enemy.
The outspoken conspiracy theorist and activist Ted Nugent achieved international success for being the lead guitarist and occasional vocalist of the rock band The Amboy Dukes. Debuted in 1975 with his self-titled solo studio album, Nugent released fifteen solo albums in his solo career.
On the other hand, Gene Simmons is the bassist and co-founder of the rock band KISS. Performing in every each of KISS albums, Gene Simmons had released his debut album with the band in 1974, a self-titled KISS album.
On November 10, Gene Simmons had called unvaccinated people the enemy, saying: "If you're willing to walk among us unvaccinated, you are an enemy. This whole idea, this delusional, evil idea that you get to do whatever you want and the rest of the world be damned, is really terrible."
In a recent appearance on Joe Pags Show, Nugent addressed Simmons those words for unvaccinated people. He criticized Simmons, even though he said that he loves him.
"I think [Gene has] been so bombarded," Nugent says. "Remember, he lives in Los Angeles. Number one, I love Gene Simmons — he is a great man, rock solid in the asset column.
"But my own brother, who also spent most of his life in New York and L.A., they are so overwhelmed with lies and hate and misinformation. And when the people on the coast — and I mean overall; only the guilty need to feel guilty — but when they called someone a racist, they are the racist; when they call someone a child molester, it's usually coming from a child molester.
Nugent Adds He Try To Fix Gene Simmons' That Opinion
Later then, Ted Nugent said he tried to fix Gene Simmons that opinion for unvaccinated people. Saying that Gene is educating people about the horrors of demonic Nazism and the Holocaust, Nugent repeated that he loves him.
"So you've gotta give 'em the benefit of the doubt," he continues. "But the real shocker, I think, and you will agree, is that here's Gene that speaks truth, logic and common sense most of the time — I really respect the man's overview — but here's a man who constantly references, and rightly so, that his mother survived the Holocaust where power-abusing monsters were forcing people to succumb."
"And then the Nuremberg trials proved that no man, no human has a right to force any unwanted medicine or experiments, like this experimental drug, on people ever again.
"And here's Gene Simmons, who is so powerfully educating people about the horrors of demonic Nazism and the Holocaust, and then he compartmentalizes it and literally falls into the chasm of power abuse.
"It's much like a lot of my Jewish friends that are anti-gun and think that guns should be banned, which was what Joseph Goebbels and Hitler did.
"I just know that I love Gene Simmons, and I'm gonna call him and try to fix him."
Back in early September, Gene Simmons had announced that he contracted positive for COVID days after his bandmate Paul Stanley. At the time, he defended the COVID vaccine by saying that he feels really fine thanks to it.
"Vaccine protects you about 95%," Gene said. "However, you can still get Delta Covid variant. I did…But the effects are minimal, if you've been vaccinated twice. Without vaccine = hospital, pain and maybe death. Do your research. You'll come off much brighter."
Joe, vaccine protects you about 95%. However, you can still get Delta Covid variant. I did…But the effects are minimal, if you've been vaccinated twice. Without vaccine = hospital, pain and maybe death. Do your research. You'll come off much brighter. https://t.co/svilLhfkoc

— Gene Simmons (@genesimmons) September 2, 2021