Ozzy Osbourne Speaks Respectfully For Metallica's Black Album And Robert Trujillo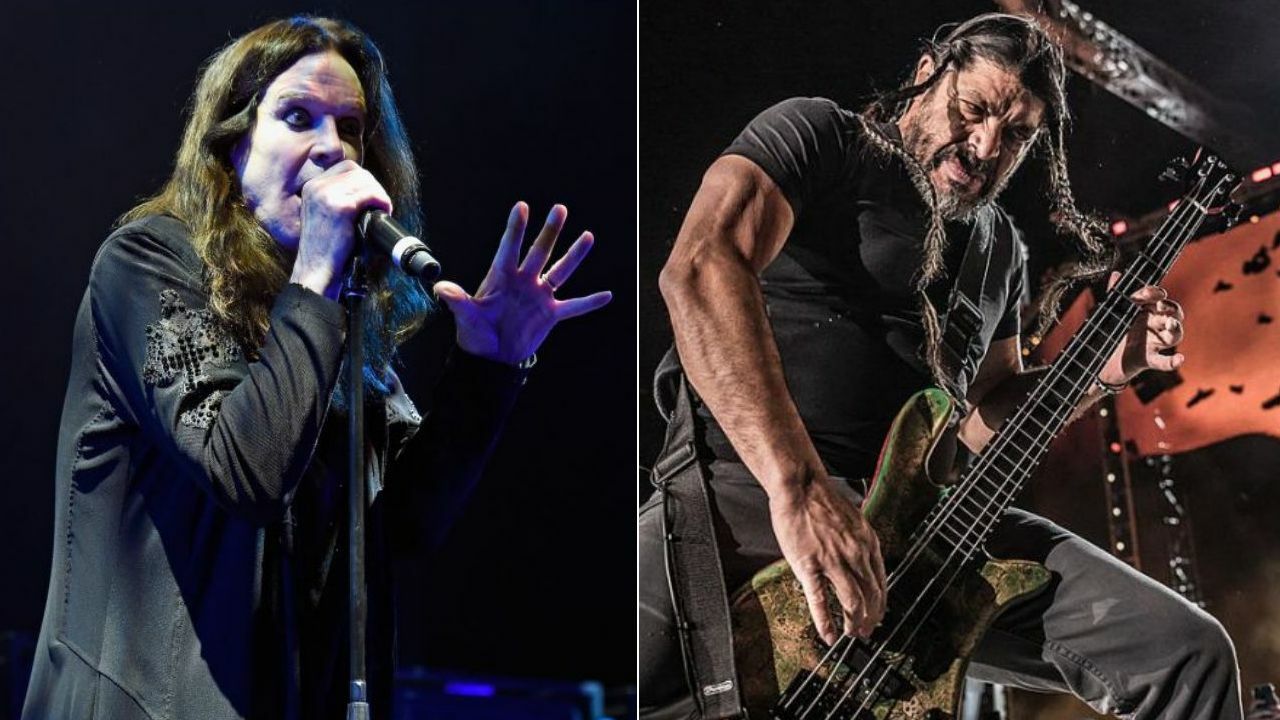 In a new appearance on the December issue of Metal Hammer magazine, Black Sabbath singer Ozzy Osbourne sent respectful words for Metallica's self-titled The Black Album and the band's bassist Robert Trujillo, who's been playing for Ozzy's thirteenth solo album.
Achieved international success for being the singer of Black Sabbath, Ozzy Osbourne released his 5-time platinum-certified debut solo studio album in 1980, titled Blizzard of Ozz. Releasing 12 studio albums until press time, Ozzy Osbourne, who's been working on a new album, had released his latest album, Ordinary Man, in 2020.
On the other hand, Robert Trujillo is known for his musical tenure with the heavy metal band Metallica. Appearing in the last two studio albums of Metallica, Robert Trujillo also played on the band's collaboration album Lulu, the band's EP Beyond Magnetic, and live album S&M2.
Outside of Metallica, Robert Trujillo was a member of Ozzy Osbourne from 1996 to 2003. During his tenure alongside Ozzy Osbourne, Trujillo had performed Ozzy Osbourne albums such as Down To Earth, Blizzard of Ozz reissue, Diary Of A Madman reissue, and CD/DVD combination Live At Budokan.
Recently, Ozzy Osbourne has opened up about his thirteenth solo effort that is a follow-up to Ordinary Man. Saying that he feels happy to work with Robert Trujillo again, Osbourne added that Robert is a great bass player.
"Rob has always been a great friend of mine," Ozzy says. "He's a great bass player and a great guy; he's the only guy who, when it came time to move, did things the right way.
"I always ask that the guys who play with me, if they get another offer and want to move on, that's fine, just don't drop me in the shit, give me time to get a replacement.
"Rob's the only guy who ever did things right by me for that. I'm really happy we've got him playing on the new album as well."
Ozzy Osbourne Respects Metallica's Black Album
Ozzy Osbourne later sent respectful words for Metallica by touching on the band's self-titled The Black Album, which celebrated its 30th anniversary with The Blacklist. According to Osbourne, Metallica released the album at the right time.
"In this business, there's a lot that'll surprise you and I'm forever being surprised by things," Ozzy says. "Clearly the album touched a nerve or something, but I just know that it's a really good album, you know?
"It's one of those albums that came at the right time and place, then took off. If we knew exactly what was needed to make an album go off like that, we'd all do it, but they got it perfectly right and made an absolute must-have album."
Back in this past October, Ozzy Osbourne, who previously said the upcoming album will be similar in tone to Ordinary Man, had opened up about working with Eric Clapton, Tony Iommi, Zakk Wylde, and Jeff Beck in his upcoming album. He mentioned the positive and negative sides of working with legendary names.
"On this new album, I'm working with Jeff Beck, Eric Clapton, Tony Iommi, and Zakk ," Osbourne said.
"You just write the song and you just ask them to sing [or play] what you [give them].
"The good thing is it's interesting to work with somebody else. But the bad thing is – if it don't work, you can't [just let it go] 'cause they'll get all pissed off.
"Eric Clapton, on this new record, one of the lyrics was about Jesus, and he wasn't sure about that. But it was all right in the end… [The solo he did] is very good."