Judas Priest's Richie Faulkner Offers An Health Update: "I'm Starting Cardiac Therapy Very Soon"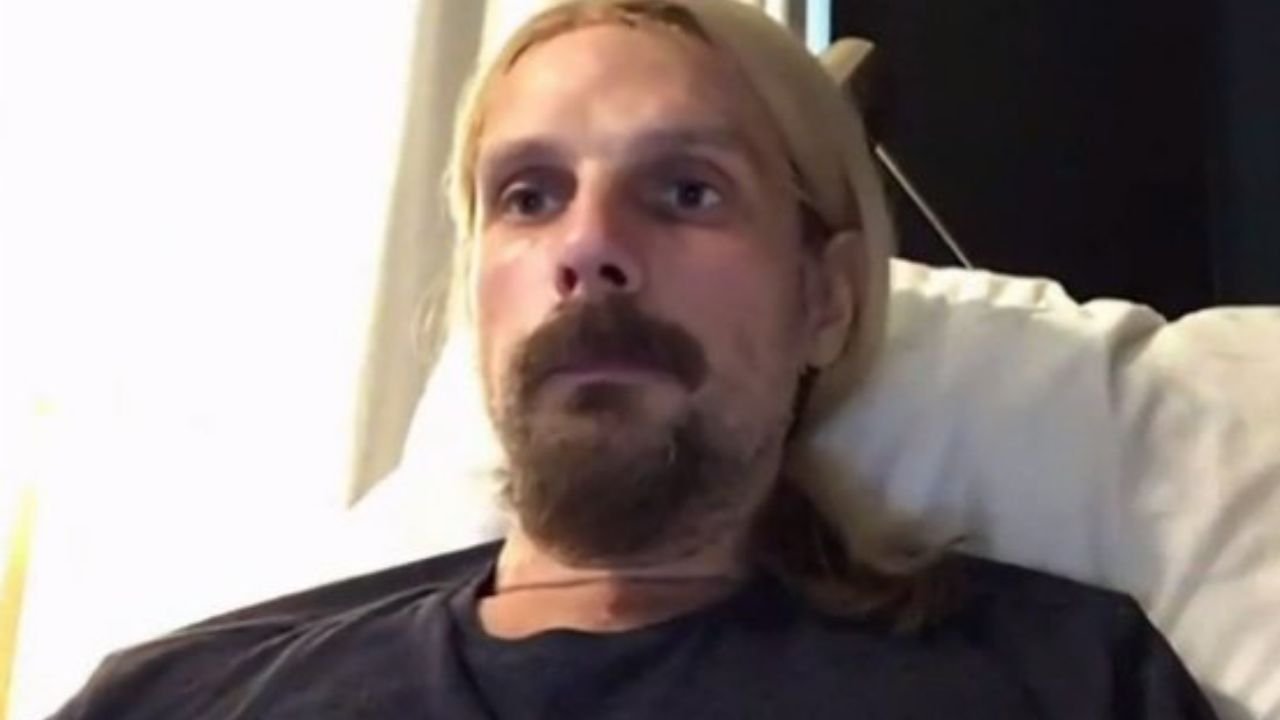 Judas Priest guitarist Richie Faulkner has just updated his band's official Instagram account to keep fans informed about his current state of health and said that he feels very strong and positive after his serious life-saving surgery.
Richie Faulkner had joined Judas Priest in 2011, replacing the band's original guitarist K.K. Downing. During his ongoing career with Judas Priest, Faulkner performed on four studio albums of the band, including Epitaph, Redeemer of Souls, Battle Cry, and the highest-charting album, Firepower.
During Judas Priest's performance at the Louder Than Life festival on September 26, Richie Faulker had suffered an important acute cardiac aortic dissection. After a 10-hour surgery, Faulkner's aortic valve and ascending aorta were replaced with hemiarch.
However, recently, Faulker took to his band's social channels to reveal his recovery process. According to him, he feels very positive and strong seven weeks after his important surgery. He also added that he walks well and moves freely.
"Hello there maniacs," Faulkner says. "I just wanted to post, and I've had many of you asking for an update on how my recovery is going.
"I was able to return home from hospital 10 days after my surgery to continue recovery at home. It has now been 7 weeks since the night it all happened and I'm feeling very strong and positive.
"My incisions have healed very well and I can definitely see the light at the end of the tunnel. I'm walking well and moving freely, I'm pretty active and I'm starting cardiac therapy very soon."
Richie Faulkner Adds He's Playing Guitar Everyday
Later then, Faulkner added that he's playing guitar every day to keep his playing fit. Saying that the inspiration that he got from the guitar is helping him to get recover himself earlier, Faulkner revealed that surgeons are very pleased with his recovery progress.
"I'm playing guitar everyday and with the love and support of my family, the continued support from you guys and the inspiration that I get from the guitar, I'll be back on stage in no time," he continued.
"My surgeons are very pleased with my progress and have all reserved front row tickets for the next [Judas] Priest show haha.
"It's Thanksgiving this month, and whether you celebrate it or not, I have a lot to give thanks for this year; Including all of you for your patience, your love and your support.
"Lots of love and I'll see you down the front soon, horns held high."
Back in late October, former Judas Priest guitarist K.K. Downing had commented on Richie Faulkner's health state. Sending good wishes for the musician, Downing had said that he's a strong man.
"All I could do is I've been saying to people that it's very sad," he said. "Everybody wishes Richie well and a speedy recovery.
I know he's young and he's strong, and I'm sure that everything's gonna be fine."
When Richie Faulkner felt great soon after his surgery, he had penned a piece of words to reveal what he lived on stage at the time. Saying that he's grateful to be alive, Faulkner had thanked Judas Priest fans.
"We can always drive ourselves crazy with these things but I'm still alive thankfully," he had said in the statement. "Whatever the circumstances, when watching that footage, the truth is, knowing what I know now, I see a dying man…
"I've been moved to tears and humbled by friends, family, my fantastic band, crew and management and also you guys sending me videos and messages of love and support during the last week – I thank you all so much and although I have a recovery road ahead of me, as soon as I'm able to get up and running again, you'll be the first to know and we'll get back out there delivering the goods for you all…!
"One last thing maniacs, this came totally out of the blue for me – no history of a bad heart, no clogged arteries etc…my point is I don't even have high cholesterol and this could've been the end for me. If you can get yourselves checked – do it for me please…
"Lots of love and see you down the front again soon…"