Zakk Wylde Comments On Ozzy Osbourne Collabs With Eric Clapton, Tony Iommi and Jeff Beck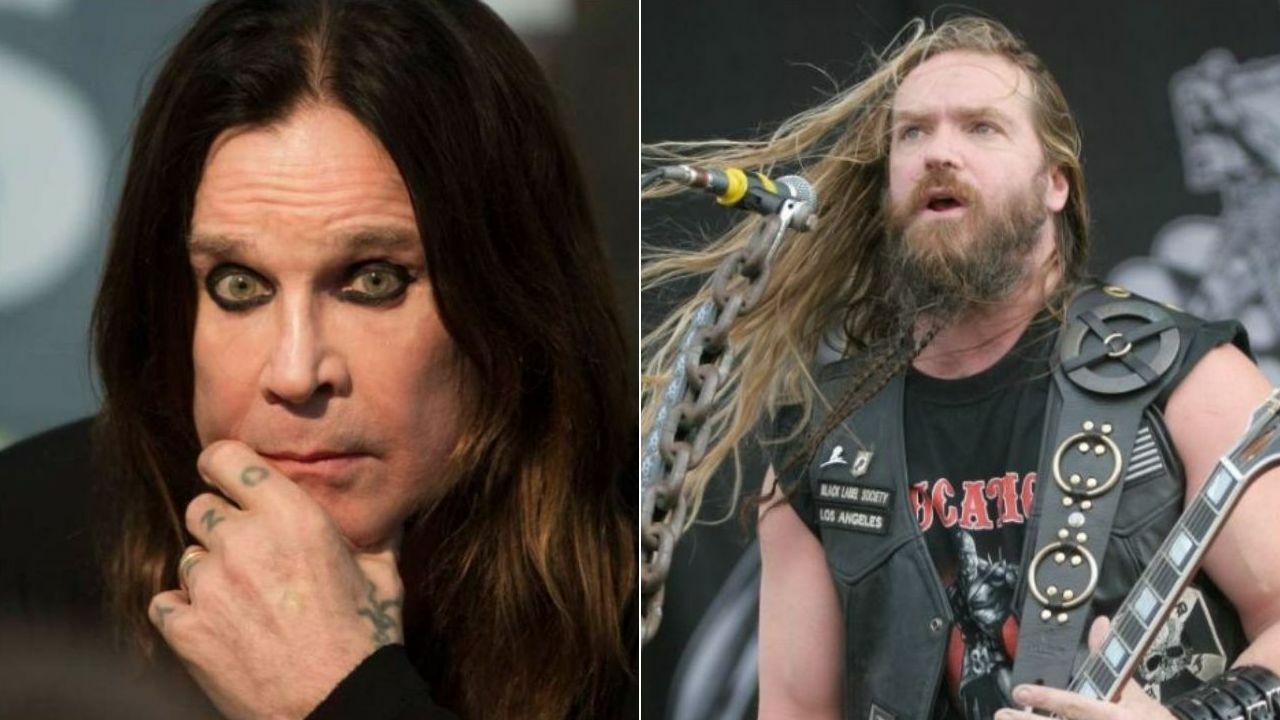 In a new interview with MusicRadar, Ozzy Osbourne guitarist and Black Label Society frontman Zakk Wylde has commented on how it's like to work with Tony Iommi, Eric Clapton and Jeff Beck on new Ozzy Osbourne album.
Having $220 million net worth, Ozzy Osbourne is an English musician who received international success as a member of the Grammy Awards-winner heavy metal band Black Sabbath. During his tenure with the band, Osbourne had released ten studio albums in total.
Debuted in 1980 with his Blizzard of Ozz, Ozzy Osbourne has a huge solo career. He had released twelve solo studio albums during his ongoing solo career. For a while, Ozzy Osbourne has been working on his thirteenth effort that is a follow-up to his latest album, Ordinary Man, which was released in 2020.
On the other hand, although he is originally known for his career with Black Label Society, Zakk Wylde has been working alongside Ozzy Osbourne for more than three decades. When his debut work with Osbourne was the musician's 1988 effort, No Rest for the Wicked, his latest collaboration with him was in Ozzy's tenth effort, titled Black Rain.
However, during a recent online appearance, Wylde discussed how it's like to work with rock legends such as Ozzy Osbourne, Tony Iommi, Jeff Beck, and Eric Clapton. Confirming that the upcoming effort of Ozzy sounds great, Wylde added that it's also great to work with his heroes.
"The new Ozzy stuff is sounding great," Wylde says. "And for sure, it's an honor to play on a record with all my heroes. It's pretty cool…
"I can't wait for everyone to hear it. I've always loved 'Blow By Blow' and 'Wired,' but honestly every record Jeff Beck has put out is amazing."
Wylde Adds He's Beyond Honored To Be Playing Alongside Ozzy Osbourne And His Heroes
In the continuation of the interview, the interviewer mentioned Jeff Beck and his sound on the new Ozzy Osbourne album. When the interviewer said everything Jeff does is incredible, Zakk repeated it's crazily awesome to play guitar for his rock gods.
"It definitely sounds slamming," Wylde continues. "The same goes for all the guys – what Tony Iommi played, and then Eric Clapton and Jeff Beck, it's all killer for sure.
"On those tracks, I'm playing rhythm guitar for my heroes… it's crazy! It sounds awesome and I'm beyond honored to be doing it."
Back in early October, Ozzy Osbourne, who previously said that the upcoming album similar in tone to Ordinary Man, had opened up about his honest opinion on work with Eric Clapton, Tony Iommi, Zakk Wylde, and Jeff Beck. He also touched on the thing Eric Clapton made on the album.
"On this new album, I'm working with Jeff Beck, Eric Clapton, Tony Iommi, and Zakk ," Osbourne said.
"You just write the song and you just ask them to sing [or play] what you [give them].
"The good thing is it's interesting to work with somebody else. But the bad thing is – if it don't work, you can't [just let it go] 'cause they'll get all pissed off.
"Eric Clapton, on this new record, one of the lyrics was about Jesus, and he wasn't sure about that. But it was all right in the end… [The solo he did] is very good."