UPDATE: The Rage Against The Machine 2020 Tour Poster is a Fake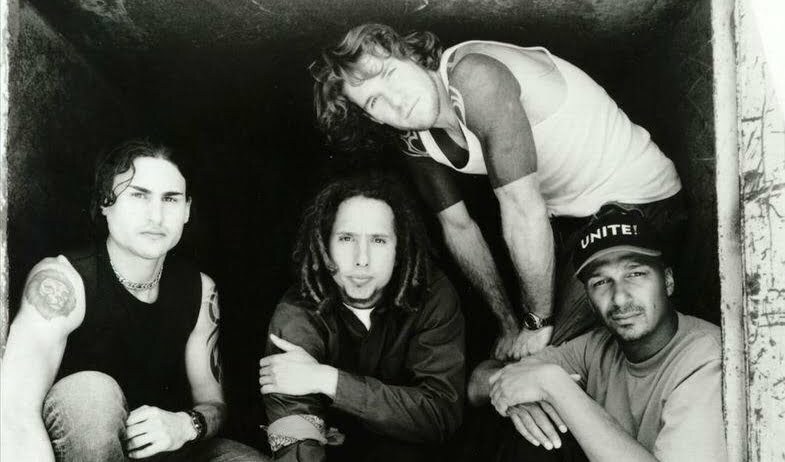 UPDATE: According to Wall Of Sound AU, the poster is a fake. The poster was made by an Australian based concert troll who initially posted it up yesterday but misspelt Auckland so they took it down and tried again today. It's made international headlines.
Also, the troll send them a statement about the poster:
"So, the insta was shopped, the poster isn't anything amazing but the Insta really sells it. I just changed the post count and time stamp of it haha As far as why [I did it], I mean, I love a good troll hey. Plus how sick would it be if Rage did get their ass down here, and Splendour doesn't seem too far out of the realm of possibility. Especially as it's their 20th year."
According to Tone Deaf, the newly reunited Rage Against The Machine are planning to world tour in 2020.
An admat, which includes the tour dates, has posted accidentally from the band's Instagram account. When they realized the accident, they immediately removed the photo, but it was already saved by Tone Deaf as a screenshot.
The photo revealed that the band would perform a 23-dates tour, which will start in El Paso on March 26, and end in Rio de Janeiro on October 3.
According to the leaked poster, the dates are of the band will play are as follows:
Mar 26 – El Paso, TX @ TBA
Mar 28 – Las Cruces, NM @ TBA
Mar 30 – Phoenix, AZ @ TBA
Apr 10 – Indio, CA @ Coachella Valley Music And Arts Festival
Apr 17 – Indio, CA @ Coachella Valley Music And Arts Festival
May 05 – Nurburg, GER @ TBA
Jun 08 – Amsterdam, NET @ TBA
Jun 21 – Clisson, FRA @ TBA
Jun 26 – Stockholm, SWE @ TBA
Jun 27 – Somerset, UK @ TBA
Jun 29 – London, UK @ TBA
Jul 04 – Dublin, IRE @ TBA
Jul 07 – Glasgow, UK @ TBA
Jul 18 – Byron Bay, AUS @ TBA
Jul 21 – Melbourne, AUS @ TBA
Jul 27 – Auckland, NZ @ TBA
Aug 15 – Seoul, KOR @ TBA
Aug 21 – Niigata, JAP @ TBA
Sept 11 – Chicago, IL @ TBA
Sept 18 – Louisville, KY @ TBA
Sept 21 – New York, NY @ TBA
Sept 26 – Bogota, COL @ TBA
Oct 03 – Rio di Janeiro, BRA @ TBA
Click here for the source.