Zakk Wylde Comments On Randy Rhoads' Impact On Ozzy Osbourne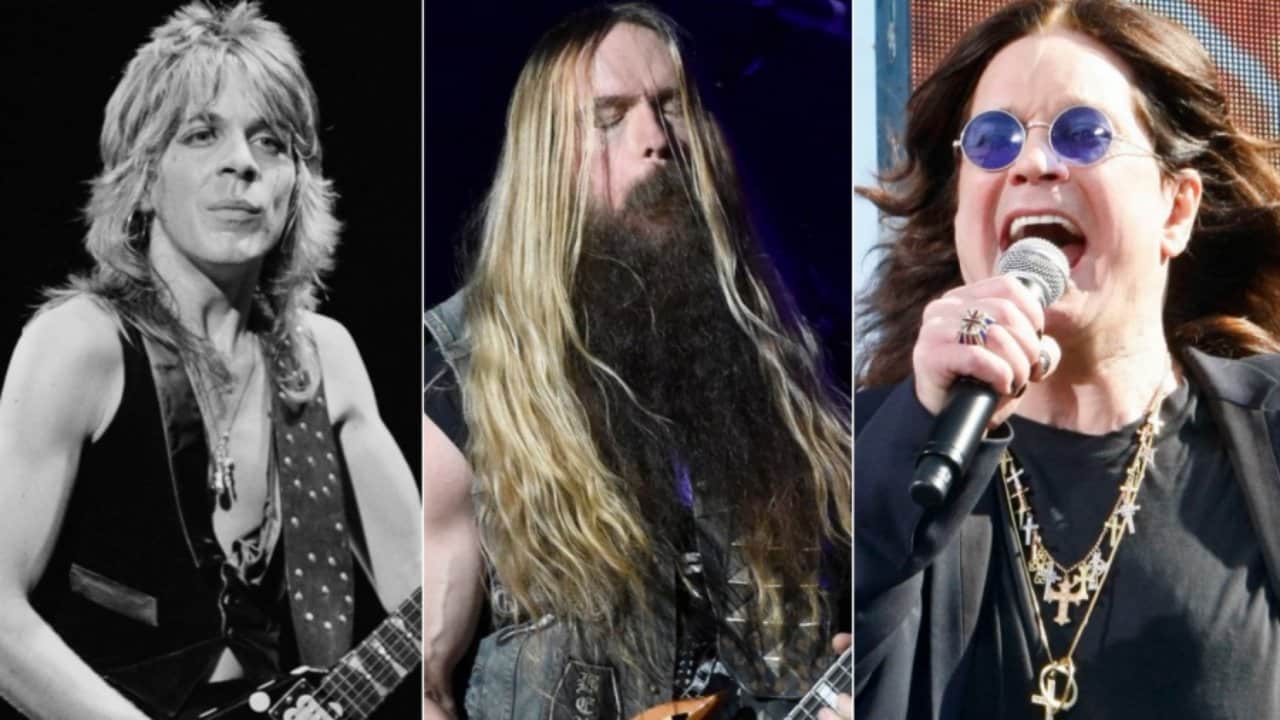 Black Label Society frontman Zakk Wylde once again talked about Ozzy Osbourne and revealed the late Randy Rhoads' impact on Osbourne and his music.
Ozzy Osbourne is one of the greatest heavy metal artists in the history of music. Having a $220 million net worth, he gained international fame as a member of Black Sabbath but did world-class things as a solo musician. Debuted in 1980 with his Blizzard of Ozz, Ozzy has 12 different solo studio albums during his ongoing solo career.
Released his twelfth studio album in 2020, named Ordinary Man, which peaked at number one on Billboard's two different rock charts, Ozzy Osbourne has been working hard on his upcoming thirteenth studio album. In the album, in which he has done a lot of songs, he is working with Eric Clapton, Tony Iommi, Jeff Beck, and more great artists.
Randy Rhoads was just one of the other big names Ozzy Osbourne worked with during his career. Appearing in two different studio albums of Ozzy Osbourne, Rhoads was a close friend and successful guitar player of him. Crazy Train and Mr. Crowly were two of those signature songs he contributed to throughout his career from 1979 to his passing in 1982.
However, in a recent appearance on Metal Hammer, Zakk Wylde talked about Randy Rhoads' career with Ozzy Osbourne, the influence of his works with Black Label Society, and the upcoming Ozzy Osbourne album. At first, he admitted that Black Sabbath, Led Zeppelin, Deep Purple, and Cream are his band's guiding lights.
"The Black Label Society soup all starts with a riff, that's the foundation of the song," Zakk said. "The guiding lights for me are Black Sabbath, Led Zeppelin, Cream, and Deep Purple. Those riffs dictate the song – look at something like 'Smoke On The Water', or 'Paranoid' – they're the first thing you hear and they're what drives the song along. Then there's 'Sunshine Of Your Love' – that riff is probably the very first heavy metal riff ever. That's my Mount Riffmore."
Zakk Wylde Talks On Randy Rhoads' Impact On Ozzy Osbourne
Zakk then mourned the late guitar legend Randy Rhoads and mentioned the first two Ozzy Osbourne albums. He also praised Jake E. Lee and his works on Bark At The Moon. Wylde admitted that everything had been built from the ground up with Ozzy Osbourne.
"The framework of what Ozzy does was all set by Randy Rhoads on those first two albums," he continues. "That's the template for how an Ozzy car is made, but you can make tweaks on that design to do something different – like what Jake did with 'Bark At The Moon.'
"When I'm working on these things, I know what is gonna end up being an Ozzy thing and what is gonna go somewhere else. But when I did 'No More Tears' there wasn't a Pride & Glory, or a Black Label Society. So I didn't have a 'this idea is for Ozzy, this isn't' thing then."
"With Ozzy, everything is built from the ground up – we track drums, guitars and then start overlaying and whatever to get it to the final product.
"Pride & Glory was more of a Cream thing, like a power trio where everything was recorded there and then."
Elsewhere in the interview, the artist once again commented on playing alongside his music gods. As you know, he previously said it feels mind-blowing. Now he repeated his words, adding Ozzy Osbourne's plans.
"Just to be playing on a record with Jeff Beck, Lord Iommi, and Eric Clapton – if you'd told me when I was 15 I'd be playing on a record with three of my heroes I would have said forget about it," he said.
"Oz is singing great too, so hopefully, once he's had this last surgery we can glue him back together and get him out on the road doing what he loves. That's the game plan right now."
Back in October 2021, Zakk Wylde had said that it was crazily awesome to play guitar for his rock gods in Ozzy Osbourne's upcoming album. He looked pretty exciting for that.
"It definitely sounds slamming," Wylde says. "The same goes for all the guys – what Tony Iommi played, and then Eric Clapton and Jeff Beck, it's all killer for sure.
"On those tracks, I'm playing rhythm guitar for my heroes… it's crazy! It sounds awesome and I'm beyond honored to be doing it."