Deep Purple Icon Ian Gillan Reveals Shocking Fact Behind 'Smoke On The Water': "It Was A Warmup Track"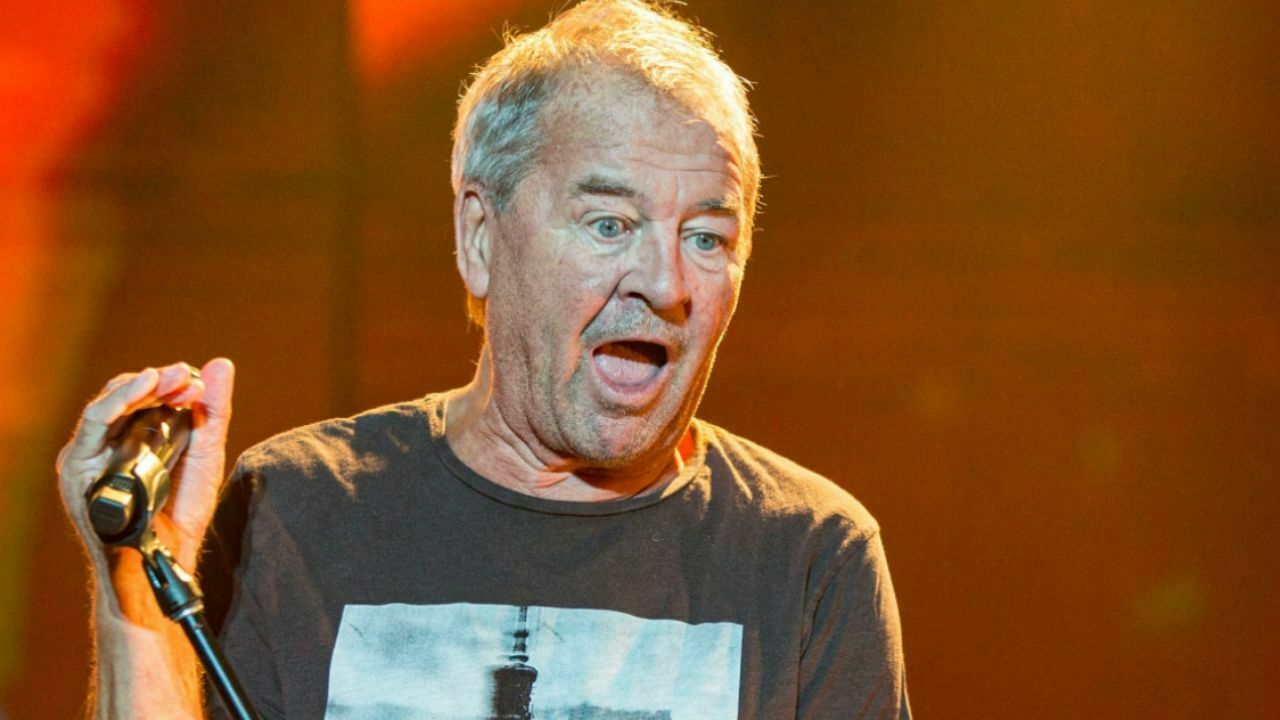 In a new interview with KSHE 95, Deep Purple singer Ian Gillan has revealed the tragic story behind the band's classic Smoke On The Water and recalled how they created the song.
Deep Purple is a London-based rock band that was formed in 1968. During its ongoing career, the band has released 21 studio albums. Preparing to release its 22nd studio album on November 26, 2021, Deep Purple In Rock, Who Do We Think We Are, Burn, Stormbringer, and Fireball were some of the band's hit albums.
One of those highest-selling albums was the band's sixth studio album, Machine Head, which was released on March 25, 1972. Consisting of 7 tracks in its original release, the album was certified 2-time platinum by RIAA. It also peaked at number 1 on several charts such as Australian Album Charts, UK Album Charts, German Album Charts, and RPM100.
In the album, there is a heavily-beloved Deep Purple song that was ranked on Rolling Stone's list of top 500 songs of all time, Smoke On The Water. Having nearly 6-minute listening time on the album version, the track was certified gold by RIAA.
However, recently, Ian Gillan was asked whether he ever gets tired of the band's classic Smoke On The Water. The singer has revealed a shocking fact about the song while answering the question. According to him, it was a warm-up track that came up suddenly because of the lack in the album.
"It's very nice," Gillan said. "It's very nice to have stuff like that in the repertoire in a show. There's a lot of stuff from that era that we still keep in the show, and obviously, that's one that's known all around the world.
"The strange thing about that, that was just a throwaway track on the album, 'Machine Head.' We were short on material, the producer said, 'You're seven minutes short, guys…'"
"So we took it, it was a warmup track just to get through the soundcheck, and that was the 'Smoke on the Water' backing track.
"And Roger Glover and I wrote the lyrics, the story of the casino burning down, the fire, and what happened during those tumultuous days."
Ian Gillan Admits It Was A Huge Part Of Deep Purple
Gillan then revealed what the track meant to Deep Purple back in the day. Saying that it was a huge part of his band Deep Purple, Gillan disclosed how Smoke On The Water was played on the radio all over the world.
"It was very much part of our history," Gillan continues. "We had no idea.
"In fact, nobody had any idea, and a guy from Warner Brothers came to a show in America one day, and he saw the reaction of the audience to 'Smoke on the Water,' and he'd hardly heard it, and he looked at the album, 'It's seven minutes, OK?'
"We took it in the studio, did an edit, down to three minutes, and bang, it was played on the radio all over the world the following week, and still is.
"It's quite amazing. You know – that's just lucky, some A&R guy, he spotted it. Otherwise, it would've never been so well-known as it is."
Back in this past September, the singer Gillan had discussed his current friendship with the band's co-founder Ritchie Blackmore. Gillan said the tensions lowered between them after they parted ways to focus their own businesses.
"The answer to your question is – yes, we are in touch," the singer said. "Tensions eased quite a lot after we got hold of our business affairs and sorted everything out.
"There were previous managers from the past who had not done things exactly as you would like. I didn't get paid for 10 years when I was with Deep Purple, in the big years. Goodness knows what happened to all that.
"And there were other tensions too and, needless to say, it was all pretty nasty when we finished and Ritchie walked out.
"But we're too old for all that now so we've both written some pleasant notes via our managers."