Zakk Wylde Speaks On Playing With Epic Names On New Ozzy Osbourne Album: "It's Pretty Mind-Blowing"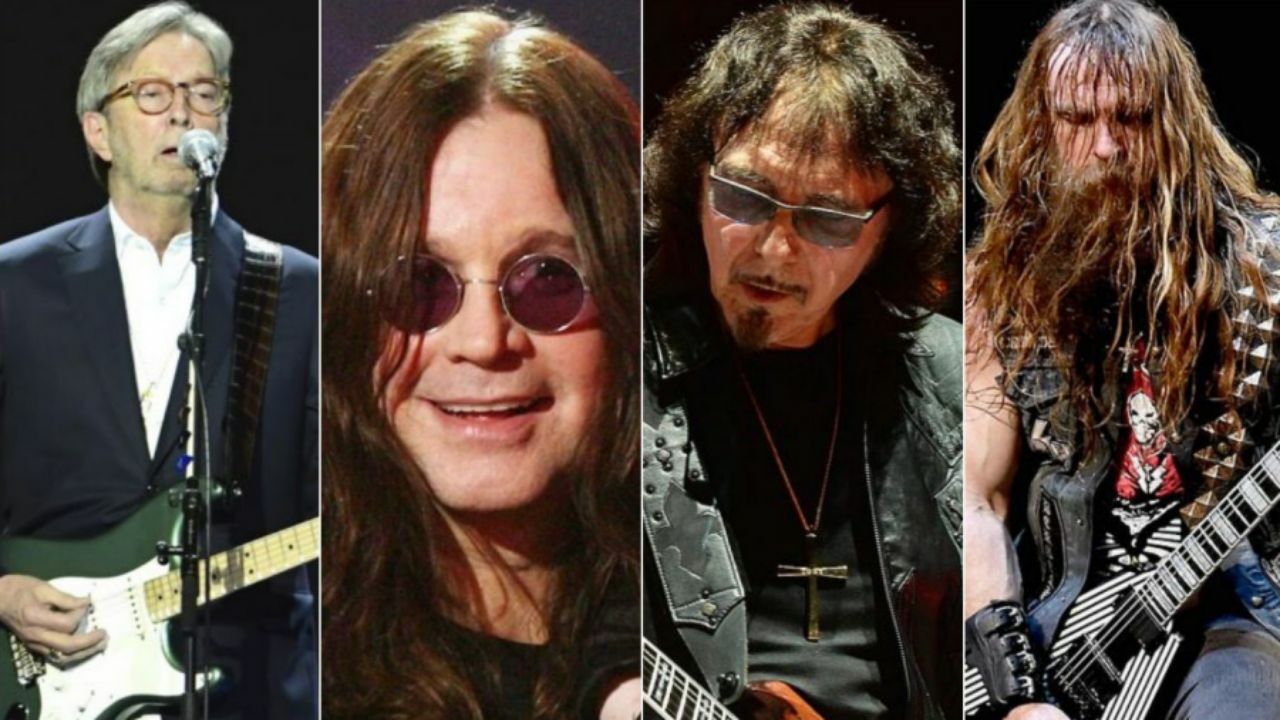 In a new interview with Consequence, Black Label Society frontman Zakk Wylde has once again commented on the new Ozzy Osbourne album and said that it's mind-blowing to play alongside epic names such as Epic Clapton, Tony Iommi, and Jeff Beck on the new Ozzy Osbourne album.
Since 1967, Ozzy Osbourne has been rocking rock and roll history with his respectable efforts. Achieving his world fame as a member of the Black Sabbath during the '70s, Ozzy Osbourne adopted the nickname The Prince of Darkness.
After he parted ways with Sabbath in 1979, Osbourne launched his solo career, which includes 12 studio albums in total. Debuted in 1980 with his Blizzard of Ozz, Osbourne has released his latest studio album in 2020, named Ordinary Man. In total, he has sold more than 100 million records as a solo musician and a member of Sabbath.
For a while, Ozzy Osbourne has been preparing to release his new album that follow-up to Ordinary Man. Previously said that it's similar to his latest album Ordinary Man, Osbourne's upcoming album includes legendary musicians such as Eric Clapton, Jeff Beck, and his bandmate in Sabbath, Tony Iommi.
Recently, Zakk Wylde, who worked in 5 solo studio albums of Ozzy Osbourne in the past, has opened up about if he was ever disappointed about not being in Osbourne's Ordinary Man and shared his honest opinion on playing alongside legendary names on the upcoming Osbourne album. At first, the musician commented on his possible disappointment.
"Not at all," Wylde says. "I thought he and Andrew Watt did a great job. And I'm not on the new one either. Again it's Oz and Andrew. I understand why I'm not in the studio.
"Oz once said to me that he didn't want to be the lead singer in Black Label Society, 'You have your own thing now, so go to it.'
"I don't have to be involved in everything Oz does. I'll always be there for him and Sharon. If they call now and ask me to go over to feed their dogs for three days… I'm there."
Wylde Admits It's Mind-Blowing To Play With Legendary Names On New Ozzy Osbourne Album
Zakk Wylde then was asked if it's cool that Tony Iommi, Eric Clapton, Jeff Beck, and more names play on the new Ozzy Osbourne album. According to him, it is mind-blowing.
"It's pretty mind-blowing," Wylde admits. "If you would have told me when I was 14 years old in my bedroom practicing that I was going to be in on an album with Ozzy, Tony Iommi, Eric Clapton, and Jeff Beck – all my heroes, I would have told you, 'Forget about it.'
"But when I was recording it, they're playing solos on the tracks, I'm playing rhythm guitar. I'm beyond honored, it's like a dream come true without a doubt."
Back on November 17, Wylde had discussed Ozzy Osbourne's current health status during an interview with The Cassius Morris Show. According to him, Ozzy Osbourne wants to start touring as soon as possible.
"I text him and just make sure he's doing okay with his working out and everything like that and doing everything the doctors tell him to do as far as his therapy and everything to get his neck and everything like that better and back on track," Zakk reveals. "He wants to get back out and start touring again.
"The last show we did was going into 2019, New Year's Eve at the Forum [in Los Angeles]. And we had a blast. And Ozz was, like, 'Man, we should do this every year' and everything like that. So he was super pumped for that.
"And that's where it ended. The gameplan is, obviously, to get him back up and running so we can go back out and start playing again, doing what he wants… I just said, like, 'Ozz, just wait until you're ready.' There's no sense in rushing it. No one is going away.
"As soon as they announce that Ozz is gonna be doing some shows, everyone's gonna go to the show. So I was just, like, 'Ozz, everybody loves you. I don't you have anything to worry about. When you're ready and you feel like you're ready to get back up on the lifting platform for your benches and squat and your deadlift, then we'll go do what we've gotta do."