Chad Kroeger Describes Dimebag Darrell's Riffs And Solos As 'Unparalleled'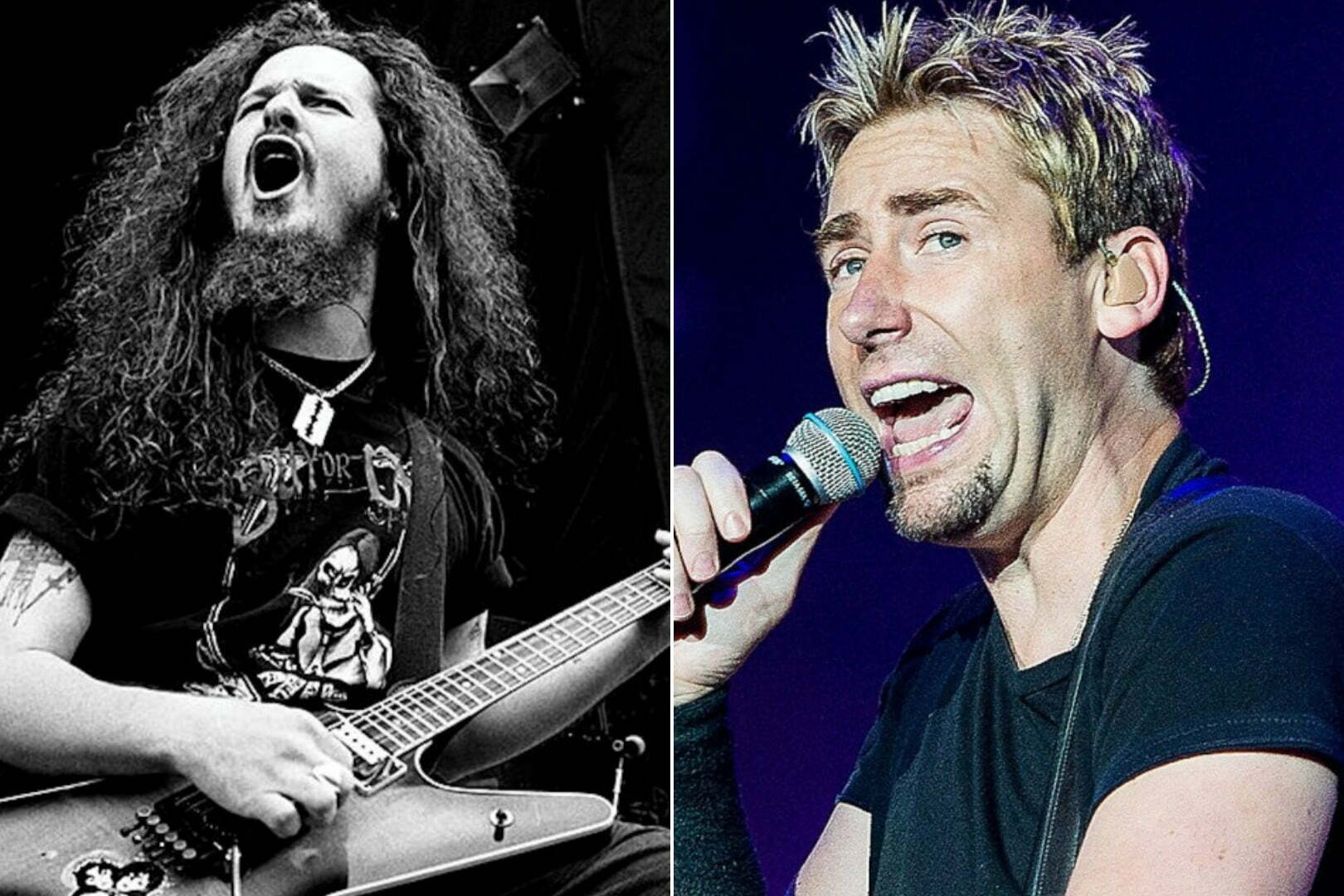 Nickelback frontman Chad Kroeger praised the late Pantera legend Dimebag Darrell and said his riffs and solos were "unparalleled."
With both his character and his musical vision, Dimebag Darrell was one of the respected names in the metal world. Gaining world fame after combining his own raw talent with his work in the band Pantera, the musician is still called the inspiration of many artists in music. Despite his unfortunate passing in 2004, Dime's work is still considered an inspiration for those who play music.
Chad Kroeger was one of the artists who named Dimebag Darrell one of the greatest while he was chatting with Guitar World. In the interview, he named ten artists who shaped his sound. Having touched on the Metallica frontman James Hetfield, Kroeger admitted, "between Dime and Hetfield, those are the two biggest influences for me." He then showed off his respect for the late guitarist, saying:
"The tastefulness of Dime's riffs and solos is unparalleled," Kroeger says. "He goes into these bluesy lines, sounding like some Southern bluesman, and then a second later he instantly becomes a metal shredder with all the harmonics and horse squeals with the bar. When he pops that one on the third fret and pulls it back right into key with huge vibrato from the whammy bar, that's such a signature Dime move."
Kroeger Mentions Nickelback's Using Dime's Guitar Solos On Their Tribute Song 'Side Of A Bullet'
The frontman of Nickelback then touched on being friends with Dimebag. Saying that it was great to create music alongside him, Kroeger paid tribute to the late musician by touching his band's tribute song for Dimebag, Side Of A Bullet.
"It was great being friends with him and being able to get outtakes from his guitar solos that didn't get used on Cowboys From Hell and Far Beyond Driven," Kroeger reveals. "We were able to take them and chop them up and build a solo to put into a song, with his brother Vinnie's nod of approval. That was on the song Side Of A Bullet on our album All The Right Reasons.
Chad Kroeger Adds Listening To Dimebag Darrell Was 'Mind-Blowing'
Kroeger then sent hearwarming words for Dime's guitar skills. He said that listening to him was "mind-blowing."
"To be able to listen to him and only him, and hear his accuracy, would just give you goosebumps," the artist comments. "It was absolutely mind-blowing. He had a very influential tone, too. That Randall had every ounce of mid gone. It was all high-end and low-end, that's it!"
This November 18, Chad Kroeger named James Hetfield his rock god. According to him, there is something special about James Hetfield that affects him positively.
"The artist I'd like to choose as my rock god got to be James Hetfield," says the musician. "I mean, have you seen Metallica play? There's something about James [Hetfield] live that just makes me wanna grit my teeth and scream along."
"I was lucky enough to be sidestage and see them play in Paris in front of 70 thousand people and then get a chance to go back and hang out with James afterwards," he reveals.
"He's not only talented — amazing singer, songwriter, guitar player — but he's also one of the sweetest people you could ever meet. So, that's gotta be my choice."