Singer Breaks Silence On John Petrucci's 'Frustrating' Remark On Dream Theater's Tour Postponement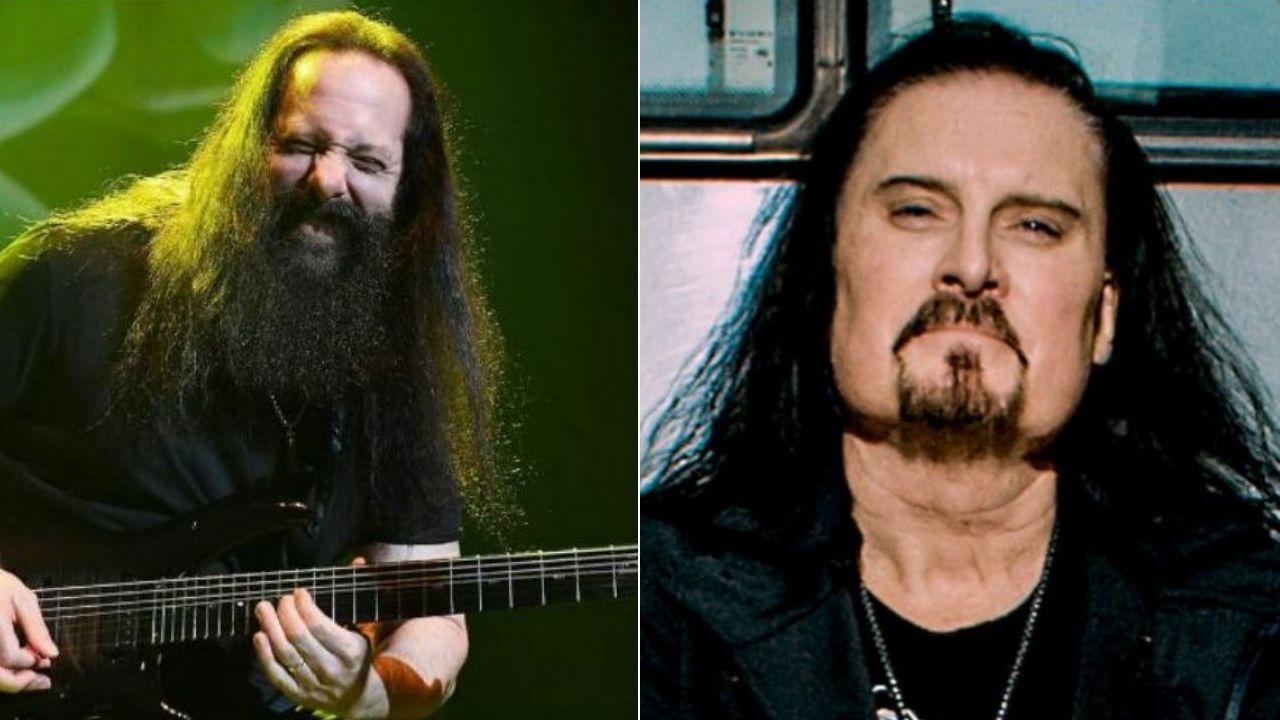 In a new interview with The Metal Voice, Dream Theater singer James LaBrie has broken his silence on his band's postponed shows due to the COVID-19 and touched on the band's guitarist John Petrucci's comments.
Dream Theater is a progressive metal band formed in 1985 under the name Majesty. The band's founding members were the guitarist John Petrucci, the bassist John Myung, and the drummer Mike Portnoy, who left the band in 2010 after a 25-year tenure.
Selling more than 15 million albums worldwide, Dream Theater released 15 studio albums until now. The band's fifteenth and latest studio effort A View From The Top Of The World has just arrived on October 22, 2021.
In mid-this month, Dream Theater guitarist John Petrucci had interviewed to express his disappointment about his band's decision to postpone the tour due to the pandemic. Saying that the decision was frustrating for him, the guitarist had mentioned bands who've been playing during the pandemic.
Recently, the singer addressed his bandmate's opinion on the issue and shared what he thinks about his band's postponing the shows. Saying that it was a hard decision, the singer added that it didn't make sense to them to play shows during the pandemic.
"It just came down to how comfortable we were with going out," the singer said. "And we were getting mixed messages from promoters, and our agencies, and just everywhere.
"Our management was looking into it across the board with people that were out there, tours that were going on, tours that had come down, and it just seemed to us, when you put together a tour, the amount of money that's put into a tour is astronomical.
"And the kind of production that we go out with is pretty big, pretty substantial.
"So we were just getting a lot of indication that the bands that had been going out were out for a week or two, and somebody within the band or the crew came down with Covid, and then the whole camp had to be shut down up to 10 days…
"Well, that's financially disabling for any tour of any magnitude that you can just pull down a whole camp of let's say 30-something people, and the amount of money that's generated while you're out there…
"You're talking 10 days where you're just dead in the water. So it didn't make sense to us."
James Adds Most Dream Theater Members Did Not Want To Tour
When the musician continued to discuss his band's decision to postpone the tour, he said it was it wasn't an unanimous decision. LaBrie also revealed who wanted to tour whatever it takes.
"One, we were still concerned with our health going out, and one of us even though we're all fully inoculated, so to speak, we were still concerned with one of us coming down getting sick, and not being able to proceed," he continued.
"And then the business side of things. I want to be completely honest with you, it wasn't a unanimous decision, there were three of the guys in the band that said, 'No, we're we don't want a tour, we're not going out.'
"And there were two of the guys in the band [Petrucci and Myung] that said, 'Come on, let's do it, let's go for it, we're all for it.'
"And that's what it came down to, it was a majority vote that said no, we're not about to go out."
As for his bandmate John Petrucci's opinion on the issue, LaBrie said all band members are frustrated that they're not going out to touring.
"It comes down to sometimes you're gonna have to agree to disagree," he comments. "And granted, as he put it – I saw it, fans forwarded it to my sites and stuff like that – he said he was frustrated…
"Well, truth be known, we're all frustrated that we're not out there touring. That's what we love to do, we love to be out.
"But some of us felt that we weren't willing to take that risk and come down with this unfortunate virus.
"To me and to the other two guys that were on the side of the fence that I was on that, it didn't make sense to risk it at this point.
"But everything's being rescheduled, it's been postponed, and everything's coming back online in February.
"And I think we're going to be closer to not only more people being vaccinated but also herd immunity. So let's see what happens."