Steve Vai Explains Why It Is Hard To Work Around Ozzy Osbourne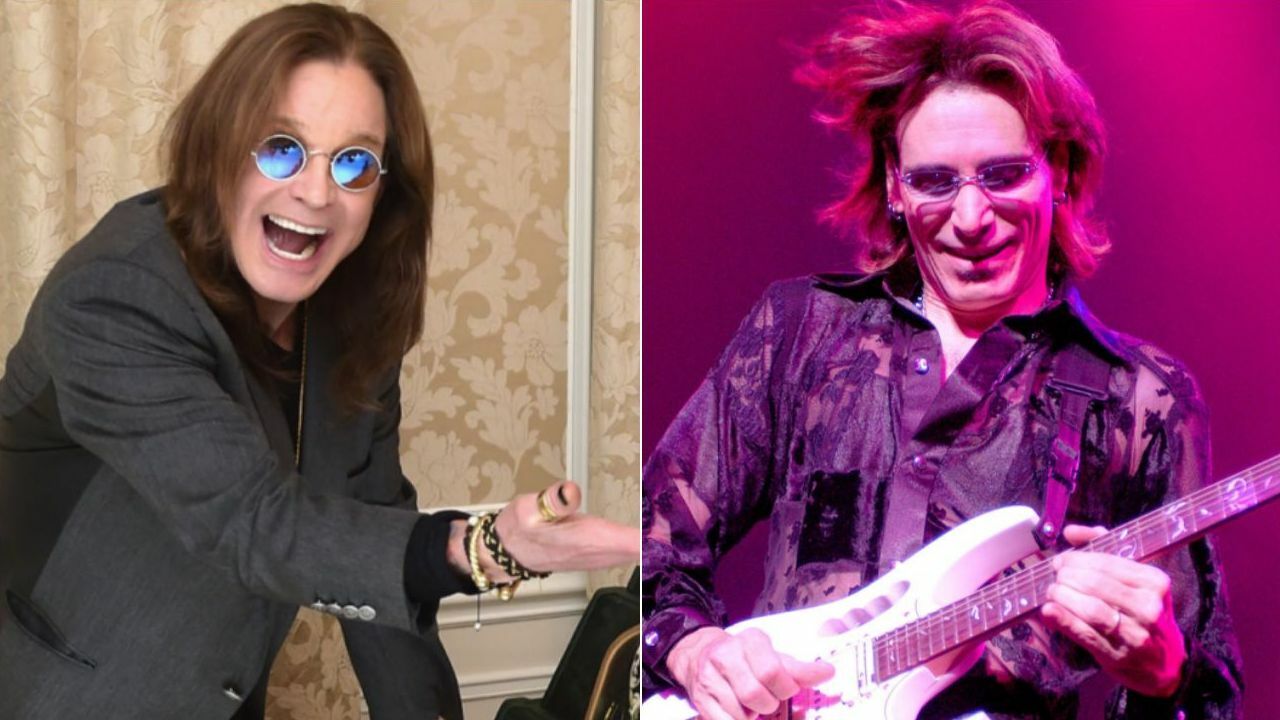 In a new interview with My Global Mind, the world-known rock guitarist Steve Vai has discussed the possibility of his revisit to Generation Axe Tour and said it will never going to happen because it is hard to work around Ozzy Osbourne due to his schedule.
Steve Vai is an American guitarist who is one of the most important musicians in rock music. As he worked with greatest artists such as Whitesnake, Ozzy Osbourne for the musician's classic song My Little Man, Alcatrazz, Frank Zappa, Billy Sheehan, Paul Gilbert, Eric Johnson, and Joe Satriani, Vai is widely regarded as the most inspirational guitarist in the community.
During his tenure with the supergroup Generation Axe, which he founded in 2016, Steve Vai worked with Zakk Wylde, Tosin Abasi, Nuno Bettencourt, and Yngwie Malmsteen as well. With the supergroup, they toured North America in 2016, and Asia in 2017. They also rocked the community with another North American tour in 2018 and another Asia tour in November 2019.
It's been more than two years since Generation Axe has ever toured for its fans. While fans have been asking him for another Generation Axe tour, Steve Vai discussed the possibility of the tour in the future. During his recent interview, Vai mentioned the lineup's solo projects. When he mentioned Zakk Wylde, who's been hard at work on the upcoming Ozzy Osbourne album, Vai stated that it's hard to work around Ozzy.
"The challenge with doing a Generation Axe tour is everyone's available," Steve says. "They have solo careers and play with bands.
"Nuno Bettencourt has Extreme, and he is a consistently busy person. Tosin Abasi has his guitar company and solo career. You have to juggle it. Everyone loves doing it.
"I think the biggest challenge is working around Ozzy [Osbourne] [Laughs]."
Steve Vai Reflects Whether Current Ozzy Osbourne Schedule Effects The Next Generation Axe Tour
In the continuation of his words, Steve Vai was asked about the current schedule of Ozzy Osbourne. As some of you know, Ozzy Osbourne rescheduled his tour to 2023. When the interviewer Robert mentioned Osbourne's reschedule his tour adding, "maybe you can squeeze in it now," Vai said the next Generation Axe tour is not going to happen soon.
"You notice that people are rescheduling all the time," Vai adds.
"You have to be absolutely sure something like that is not going to happen because after you have it all set up, you don't want any surprises."
Elsewhere in the conversation, Steve Vai was asked what it was like playing alongside Yngwie Malmsteen for the musician's classic Black Star. Saying that no one can play like Malmsteen, Vai admitted that it was challenging to play with him.
"I can't play like Yngwie [Malmsteen]; nobody can play like him," Steve admits. "Nobody can play like me. Nobody can play like anybody.
"What I did was take the harmony or melody of the song and play it the way I would do it. It was challenging because there were a lot of little fast runs with his fingerings and his tonal center, which is different than mine.
"I had to work on it. I could do it, but when it came time as to playing against each other, I'm Steve, and he is Yngwie.
"That is one of the greatest things about that tour; they are all extremely confident in what they do. They don't compete with you at what you do.
"What happens is it forces us to compete with ourselves to be the best we can be. Zakk [Wylde] is being Zakk as best as he ever can be.
"We are all helping each other to push all sorts of aspects of being professional to stage appearance to communication to playing to off-stage etiquette."
Yesterday (January 18), Steve Vai had announced that he was forced to postpone his upcoming North American tour to late 2022 due to undergoing surgery.
"I'm gutted that we have to move this tour, but I also know it's in the best interests for us and the fans that we do," Vai said.
Steve Vai has postponed his planned tour of North America until the Fall. The first U.S. leg of dates will now begin on Wednesday, September 28 in El Cajon, CA and wrap the first week of December. Read the full statement here: https://t.co/XtUQLTOPeD pic.twitter.com/YIkNh25xsE

— Steve Vai (@stevevai) January 18, 2022