Alice Cooper On Nita Strauss: "Best Chick In The World"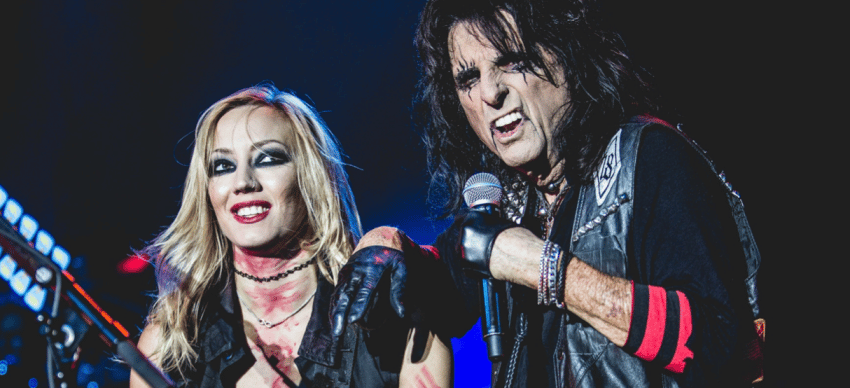 During an interview with Detroit's WRIF radio station, the legendary rocker Alice Cooper praised his touring guitarist Nita Strauss and said about her that he is the best chick in the world.
While he talks on Nita, he touched the award she won recently.
"She just won the 'Guitarist Of The Decade' in Guitar magazine," he said. "Best chick in the world – she's such a great chick. Gets on stage, and she's a force of nature unto herself. An I've got Ryan Roxie and Tommy Henriksen in the band also – you're talking about two great rock guitar players. And then I needed a chick that could really play.
"Oranthi was a great blues rock player. She could play with Eric Clapton – she was that good. And she went off to do an album on her own. And then I accidentally found Nita, and Nita was a shredder. And that's what I was kind of looking for – was a shredder. But I didn't know how good she was, but she was a total shredder up there and killed it. And immediately just fell right into it with the guys in the band; she was one of the guys."
Nita Strauss rocks the stage with the successful musician since 2014, who replaced with the former Michael Jackson guitarist Orianthi.
Alice Cooper, who defended that we have to keep fighting with the COVID-19 with our all power, released the new single named "Don't Give Up" through his YouTube channel with a sudden announcement made on May 15.