Yngwie Malmsteen Recalls Bringing A Gun Into Studio: "Every Time The Drummer Hit The Snare A Gunshot Would Go Off"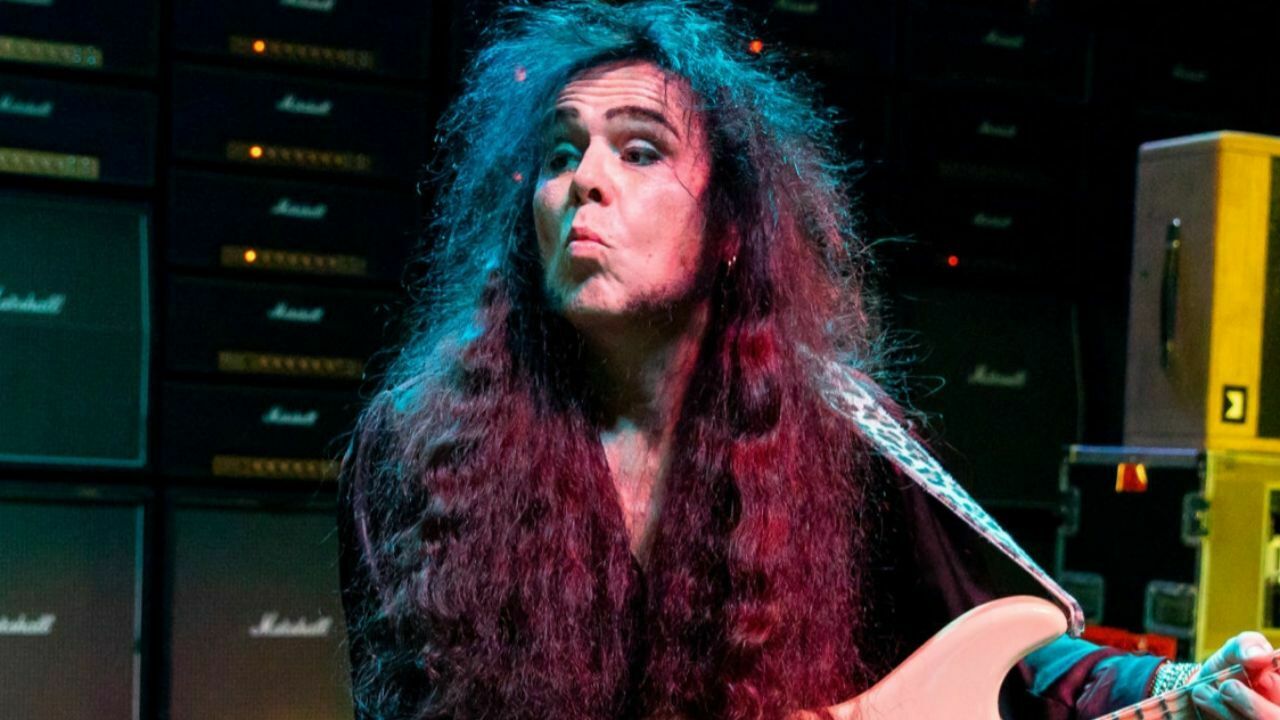 The Grammy Awards-nominee guitarist Yngwie Malmsteen has recalled the time he brought a gun into the studio while recording his third album Trilogy and opened up about making a connection between the drum and the gun trigger.
The Swedish guitar mastermind Yngwie Malmsteen achieved international fame in the '80s for playing heavy metal guitar in a classical style. At press time, the 58-year-old guitarist has released 22 studio albums, 4 live albums, and more things as a solo musician.
Debuted in 1984 with his Rising Force, Malmsteen's latest album was released on July 23, 2021, named Parabellum. He was certified platinum by RIAJ for his seventh studio album, 1994's The Seventh Sign.
On the other hand, Malmsteen's third album, Trilogy, was released on November 4, 1986. Consisting of 9 tracks in total, the album was dedicated to the memory of the late Swedish prime minister Olof Palme. In the album, there was a different way to record an album in the rock community. Malmsteen had revealed his crazy side and used a gun to record the album in the studio.
Recently, the guitarist made an interview with Guitar World to talk about his music. When the interviewer mentioned the moment that there's a gunshot during the recording process of his third album, Malmsteen detailed those times and said he brought his Magnum pistol into the studio.
"Okay. So, back in '86, I was recording the 'Trilogy' album and I had just discovered sampling and triggering, right? It was a new thing then," Malmsteen says.
I had a Magnum pistol and I wanted to have it triggered by a snare drum so that every time the drummer hit the snare a gunshot would go off. Like, pow! pow!
So I brought the gun into the studio, and we put up the mics and we put a big piece of wood there. 'Okay, roll tape.' We pull the trigger. Boom!
"Then we listen back and all you hear is a little pop. Because the microphones couldn't handle it. So that was '86."
Yngwie Malmsteen Adds He Used The Same Way In His Latest Album Parabellum
Later then, the guitarist admitted that he used the same gunshot in his latest and 22nd solo studio album, Parabellum. According to him, the album's Relentless Fury, Wolves at the Door, and Sea of Tranquility had that cool effect.
"Now, on this album, I tried it again, and we got it," he continues.
I used a Berreta 92, the army pistol. You can hear it a couple of times. It's at the beginning of 'Relentless Fury,' and it's in the middle of 'Wolves at the Door.' There's one more, I think, on the last song, 'Sea of Tranquility.'
"It's such a cool effect, you know? It's something I wanted to do 35 years ago, and we finally got it right."
Back in this past August, Yngwie Malmsteen had revealed the weird reason that KISS rejected him for a gig. According to him, he was offered a gig with KISS, but they never called him back after they asked him his body measures.
"I was offered a gig in KISS," he recalls. "They wanted to talk to me.
"They called me up, and I was in Sweden, right, and the guy said, 'Are you hot?'
"And then he asked me, 'Are you six feet tall?' – and I'm metric, right? I'm 6'3, I'm actually quite tall, I'm 192cm.
"So I said, 'I'm 192,' and he goes, 'What the fuck's that?!' So they never called back, so I didn't end up with an Ankh on my face!"