The Top 5 Albums That Alex Lifeson Named His Favorites Ever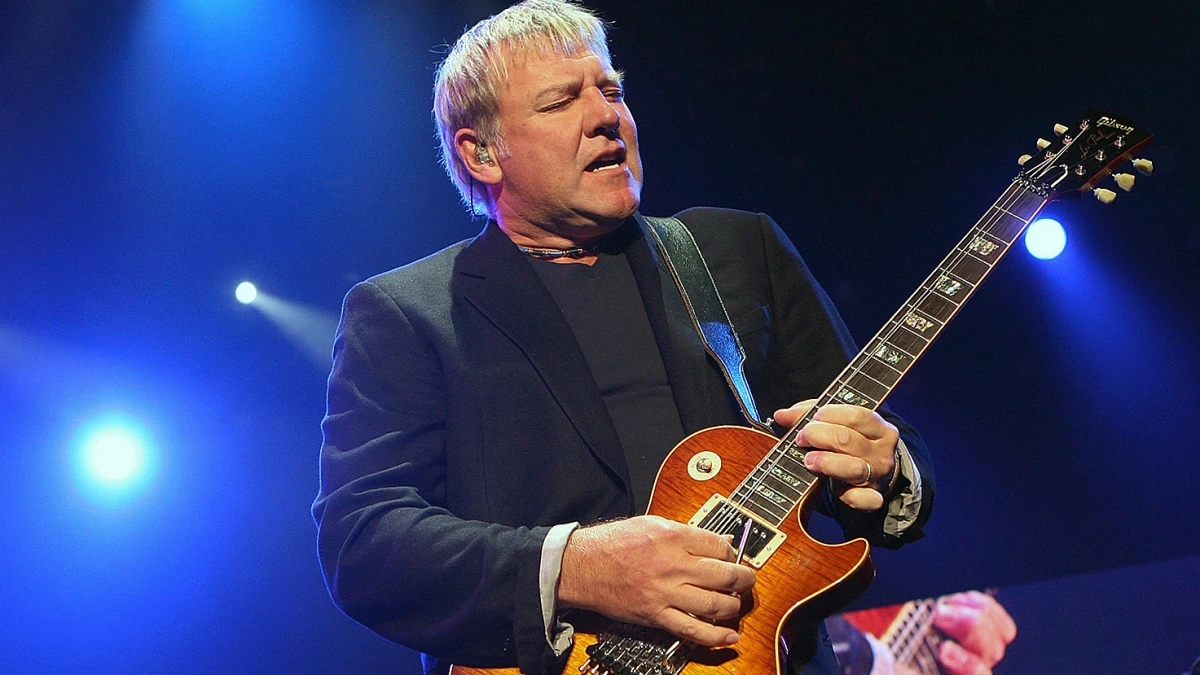 Rush legend Alex Lifeson has always been known for his exceptional guitar skills and unique musical style. His influence on the music industry is immeasurable, and his contribution to the world of rock music is truly significant. Throughout his career, Lifeson has always been open about his musical influences and the albums that have inspired him. In this article, we will take a closer look at the albums that Alex Lifeson named his favorites and how they have impacted his music.
Alex Lifeson is a Canadian musician best known as the guitarist and co-founder of the legendary rock band Rush. His musical journey began in the mid-60s when he first started playing guitar in various bands around Toronto. Lifeson has been known throughout his career for his distinctive style and sound, characterized by his use of effects pedals and unique chord progressions. He is also known for his technical proficiency and ability to seamlessly blend different genres, including progressive rock, hard rock, and heavy metal.
Lifeson's contributions to Rush's music are immeasurable, with his guitar work being an integral part of the band's signature sound. He has co-written many of the band's most beloved songs, including Tom Sawyer, Limelight, and The Spirit of Radio. Moreover, the guitarist was a key member of the band's gaining international fame.
However, let's learn the albums that Alex Lifeson picked as his favorites of all time.
The 5 Albums That Alex Lifeson Listed As His Favorites Of All Time
In 2018, Alex Lifeson appeared on Guitar Tricks Insider to reveal the albums that defined his career. During the interview, the guitarist gave legendary names, such as Jimi Hendrix and Jeff Beck. So, let's see the complete list of Alex Lifeson's favorite albums.
#5. Steve Hackett – Voyage of the Acolyte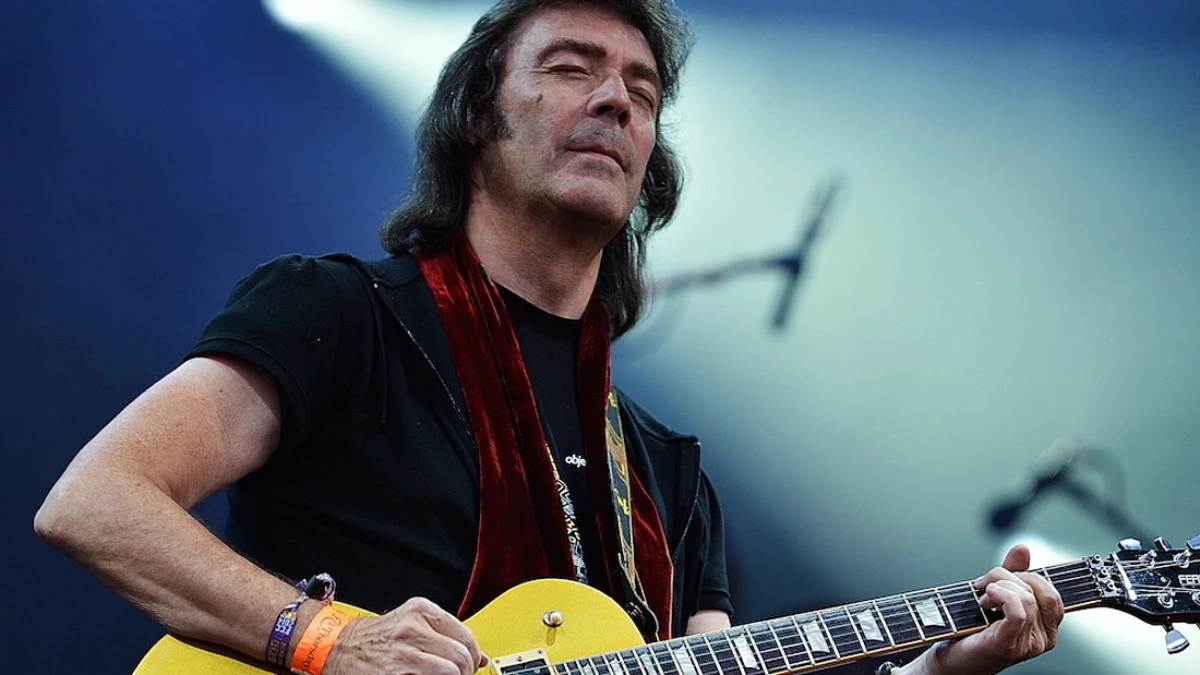 Known for his contributions to Genesis, Steve Hackett embarked on his solo career in 1975 with the release of his debut album Voyage of the Acolyte. This groundbreaking album marked a turning point in the history of progressive rock music, fusing the classical influences of Hackett's guitar with the intricate rhythms and harmonies of progressive rock.
From the opening track Ace of Wands, Hackett's signature guitar sound takes center stage, weaving intricate melodies and harmonies around a pulsating rhythm section. The album is a true journey, taking listeners on a musical odyssey through mystical landscapes and ancient mythologies.
One of the album's standout tracks, The Hermit, is a hauntingly beautiful piece showcasing Hackett's composer skill. The delicate guitar arpeggios and ethereal vocals transport the listener to a mystical realm, evoking the image of a solitary figure meditating in a tranquil forest.
Back in 1984, Alex Lifeson sat with Guitar magazine to discuss his influences. Elsewhere in the interview, Lifeson shared his opinion on Steve Hackett.
"Steve Hackett is so articulate and melodic, precise and flowing," Lifeson says. "I think our Caress of Steel period is when I was most influenced by him. There's even a solo on that album which is almost a steal from his style of playing. It's one of my favorites, called 'No One at the Bridge.'"
#4. Bill Bruford – Feels Good To Me
Alex Lifeson also picked Bill Bruford's Feels Good To Me as one of his favorites. Bill Bruford, the legendary drummer of progressive rock bands such as Yes and King Crimson, ventured into the world of jazz-rock fusion with his solo album Feels Good To Me. Released in 1978, the album was a departure from the symphonic sound of his previous work, showcasing a more experimental and improvisational approach to music.
The album features an all-star lineup of musicians, including Allan Holdsworth on guitar, Dave Stewart on keyboards, and Jeff Berlin on bass. Together, they create a sound that is both complex and accessible, blending elements of jazz, rock, and funk into a cohesive and exciting musical experience.
Furthermore, the album was a critical and commercial success, earning praise from music critics and fans alike. The album's innovative sound and complex arrangements were hailed as a new direction for jazz-rock fusion, inspiring a new generation of musicians to push the boundaries of genre and style.
When Yes was inducted into the Rock and Roll Hall of Fame, Alex Lifeson was on stage to share how the band inspired him during his career. According to him, he became a better musician thanks to them, and Bill Bruford was one of the members who inspired Alex Lifeson.
"Yes helped give me the gift of music, which is everything, as you know," he says during his speech at the ceremony. "They made me want to be a better musician, and that provided some of the determination to one day stand on this stage giving tribute to this amazing band."
#3. King Crimson – Discipline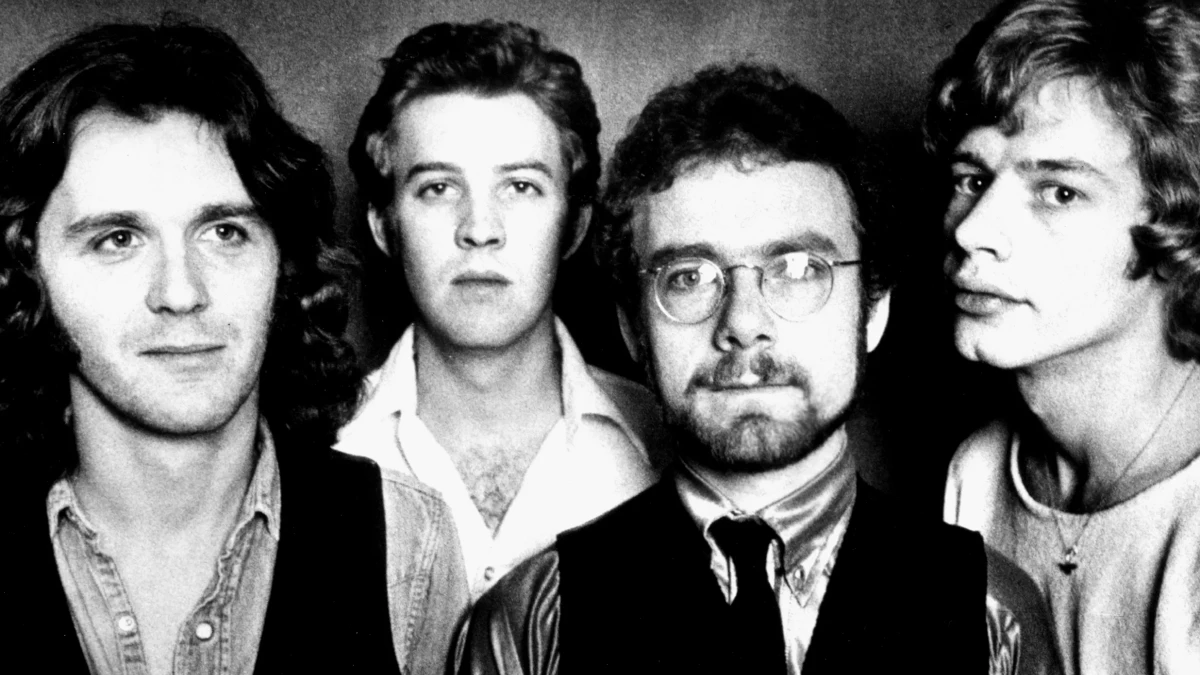 In 1981, King Crimson released their eighth studio album, Discipline, which marked a new chapter in the band's sound and style. The album featured a new lineup of musicians, including guitarist Robert Fripp, bassist Tony Levin, drummer Bill Bruford, and guitarist Adrian Belew, who all contributed to the album's unique and innovative sound.
The album's opening track, Elephant Talk, sets the tone for the album with its angular guitar riffs, complex rhythms, and unconventional song structure. In addition, the track features Belew's distinctive vocals, which blend perfectly with the band's unique sound.
The album's title track, Discipline, is a showcase for Levin's inventive bass playing and Bruford's impeccable drumming skills. The track features intricate rhythms and time signatures that challenge the listener's expectations and keep them engaged.
However, in 2013, Lifeson admitted King Crimson was one of those bands that pioneered the early rock wave.
#2. Jeff Beck – Blow By Blow
There was also a Jeff Beck album that Alex Lifeson named one of his favorites of all time. The album was Blow By Blow, released in 1975. The album showcased Beck's exceptional musicianship and established him as one of the greatest guitarists of all time.
The album featured a fusion sound that blended elements of jazz, rock, and funk, creating a unique and compelling musical experience. The album's opening track, You Know What I Mean, is a perfect example of this sound, with its funky grooves and intricate guitar work.
Also, Blow By Blow is a guitar masterpiece that redefines the fusion genre. Beck's exceptional musicianship, innovative sound, and expressive playing make it a timeless classic that continues to inspire and captivate music lovers to this day.
After Jeff Beck passed away in January 2023, Lifeson paid tribute to him with a heartwarming letter. He explained how an influential guitarist he was.
"Jeff Beck's playing made me smile and made me cry and made me try to be a better player and most of all, made me and countless others seek the ultimate expression of who we are as players," Lifeson reveals.
#1. Jimi Hendrix – Electric Ladyland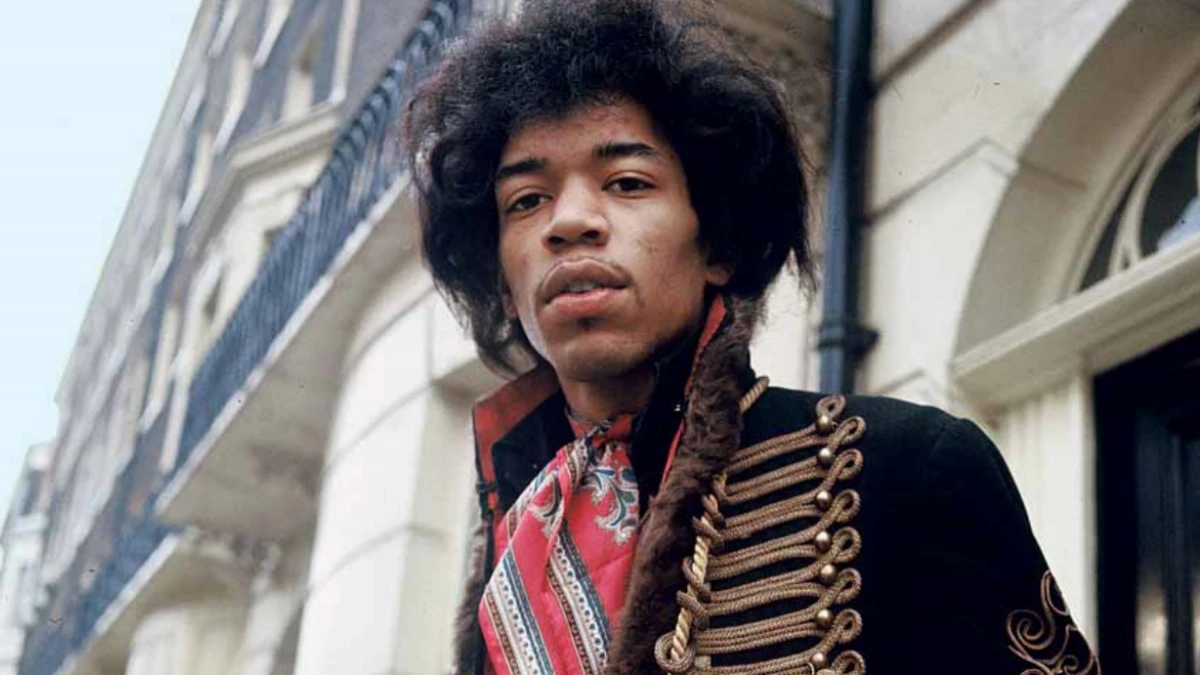 Jimi Hendrix's Electric Ladyland was also the one Alex Lifeson named one of his favorites. In 1968, Jimi Hendrix released his third and final studio album with the Jimi Hendrix Experience, Electric Ladyland, which would go on to become one of the most iconic albums in rock history. The album showcased Hendrix's prodigious talent as a guitarist, singer, and songwriter, marking a significant career milestone.
The album opens with the dreamlike instrumental And the Gods Made Love before launching into the trippy Have You Ever Been (To Electric Ladyland), which introduces listeners to the album's psychedelic sound. Hendrix's virtuosic guitar playing and soulful vocals are showcased throughout the album, with tracks like Crosstown Traffic and Gypsy Eyes.
Moreover, Electric Ladyland's groundbreaking sound and experimental production techniques pushed the boundaries of rock and roll, influencing countless musicians in the years to come. The album's success cemented Hendrix's place as one of the greatest guitarists of all time, and his untimely death in 1970 only added to his mystique and legendary status.
When Lifeson picked Jimi Hendrix as an influence, he described the guitarist as unique.
"Jimi Hendrix is another fantastic influence," Lifeson told Classic Vinyl Influences in 2013. "I don't think I ever felt that I wanted to play like him. I think he was too beyond that and too unique. But certainly [he was] very, very influential on what he did with the guitar and how he opened it up."
Alex Lifeson's Favorite Albums:
Jimi Hendrix – Electric Ladyland
King Crimson – Discipline
Jeff Beck – Blow By Blow
Bill Bruford – Feels Good To Me
Steve Hackett – Voyage Of The Acolyte