John 5 Recalls KISS' Gene Simmons' Hurtful Behavior When He Was A Child: "I Was So Bummed Out About It"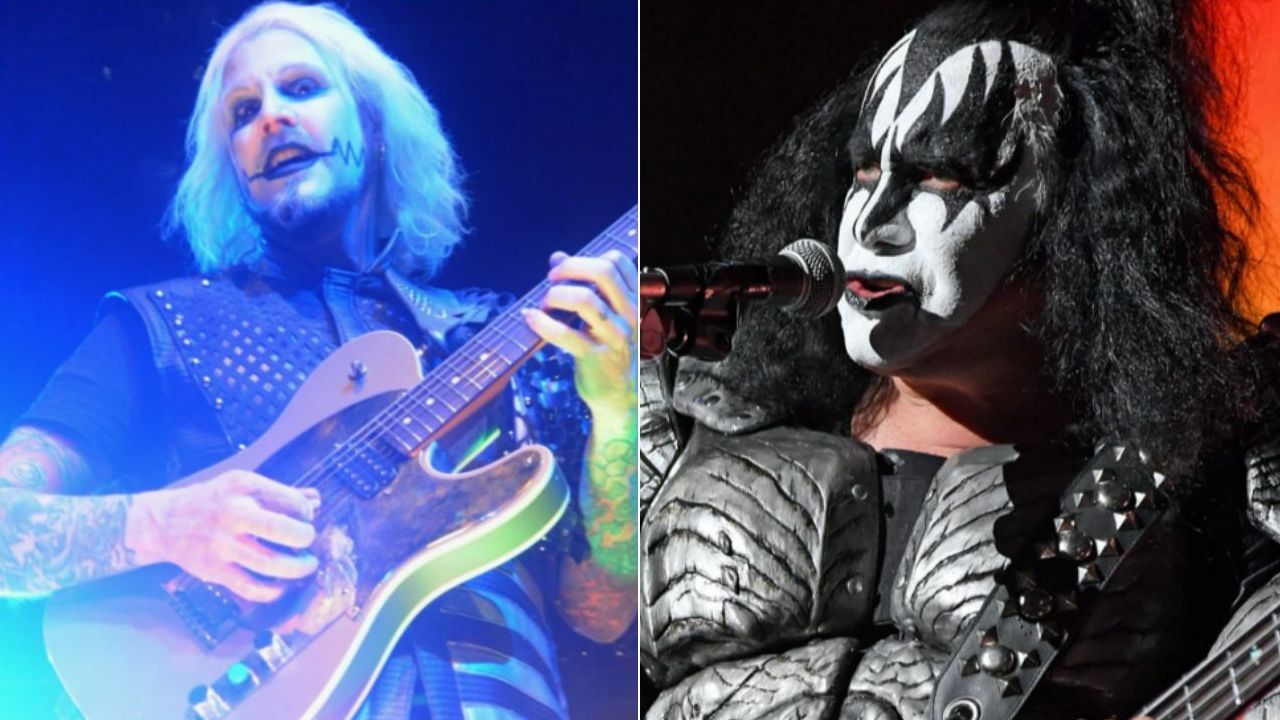 Rob Zombie guitarist John 5 recalled KISS bassist and co-founder Gene Simmons' hurtful behavior to him when he was a child and expressed that he was upset after Gene Simmons ignored him when he asked him to sign his booklet.
Over the years, artists in the world of rock and metal have had the opportunity to meet musicians whom they're a fan of and have identified as their inspiration. They met them in their childhood, went to concerts to see them, asked them to sign their albums or things.
John was the only one of the artists who got the chance to meet the musicians he was a fan of. During his career, John has worked with Ozzy Osbourne, David Lee Roth, Rob Halford, Steve Perry, Slash and many others.
KISS bassist and founder Gene Simmons was one of the artists that John was a fan of and had contacted him about in his past. Although it was a sad memory for John, this was one of the special moments for him, no doubt.
Recently, during an appearance on The NFR Podcast, John has revealed his musical heroes such as KISS, Gene Simmons, and Guns N' Roses. Recalling his childhood, John detailed his meeting with Gene Simmons and said that he ignored him at first.
"I met KISS on the 'Lick it Up' tour, I was 13, and I was waiting there all day for KISS," John recalls. "It was at the hotel, I was a kid, I was alone in Detroit.
"And I'm waiting, here comes Gene, and he walks right behind me, of course. Listen, if I see someone waiting for me, a kid, I'm going to sign something, take a picture.
"So, he walked right by me, and I was like, 'Fuck this,' and I got in the elevator, and I thought to myself, 'What are they going to do? Beat me up? I'm this little kid.'"
John Adds He Was Upset When Gene Simmons Ignored Him Again
Later then, the 51-year-old guitarist mentioned the moment he asked Simmons that if he could sign his booklet. According to him, he ignored him once again and admitted that Simmons' that hurtful behavior upset him.
"So, he's standing there like this [with arms crossed] with his bodyguard, and I have my originals booklet, and I'm like, 'Mr. Simmons, can you please sign this?'" John continues.
"He just stood there, and I was so upset, and the door opened, and he goes, 'You want me to sign that for you, son?' And I said, 'No, it's OK…' I was so bummed out about it…"
In the continuation of his words, John also recalled Guns N' Roses' show in a crappy place and his attendance to watch them live. According to him, they were very talkative, unlike Gene Simmons.
"Same thing with Guns N' Roses, 'Appetite' was out, 'Welcome to the Jungle' was out, they were playing at this crappy place, and I went there," he reveals.
"And after the show, they just came out. There wasn't like a meet-n-greet, they just all came out and hung out in the seats, breaking down.
"And I remember talking to all those guys, and for a long time, and then I would see them again – because they didn't get to that level yet where they had these security guards or anything like that.
"They were just still starting out too, and that was so cool, so fun to have those memories."
Elsewhere in the interview, John had also recalled the epic moments he ever lived with Metallica during his youth. Recalling Lars Ulrich's chicken-fight on his back, John had stated that those moments were silly.
"They would give me silly jobs, like, Lars would jump on my back and they'd chicken-fight or something like that, silly stuff," John recalls.
"Or I'd get them like beer or something like that. They were the nicest people.
"When I started to get known, they'd be like, 'Holy shit, that's Little Ozzy! What's he doing in Marilyn Manson? What's he doing playing with David Lee Roth?'
"So it's funny how it all comes around."