Gary Holt Comments On Hooligan Slayer Crew: "There Were Weapons In The Vault"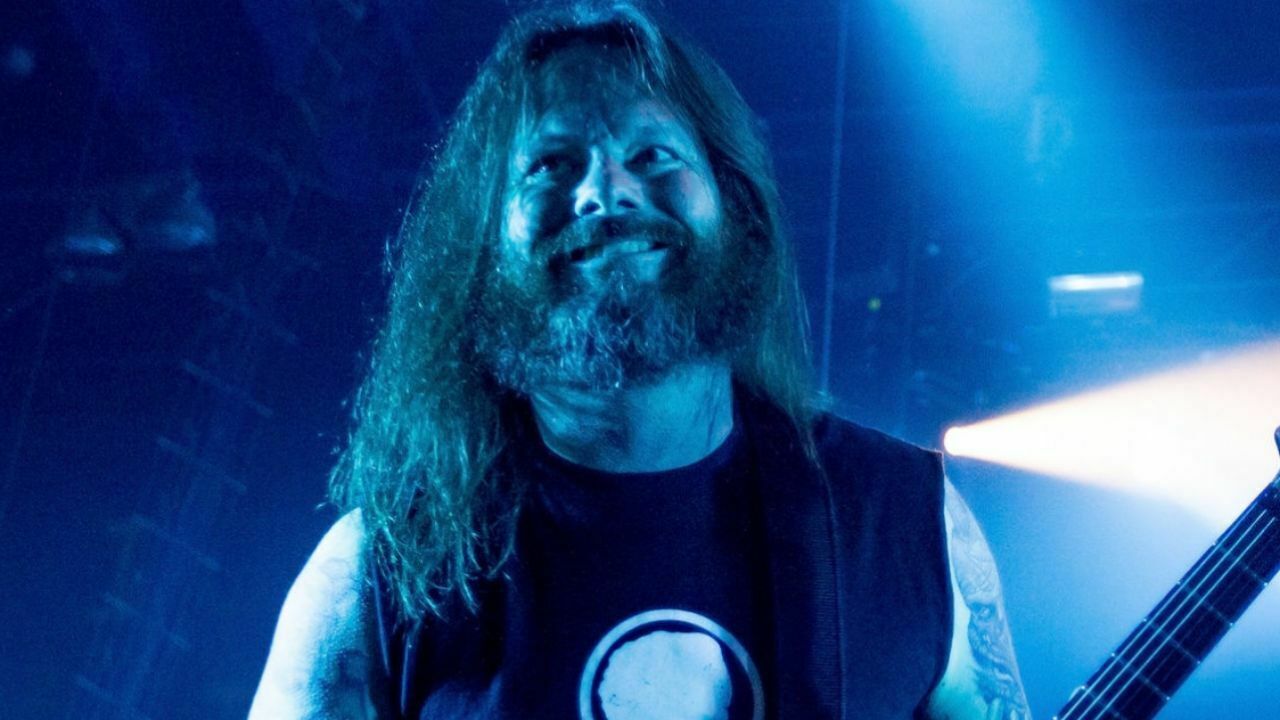 Former Slayer and current Exodus member, Gary Holt, has opened up about his former band Slayer's crew during a new interview with Banger TV and said that they are hooligans.
The heavy metal music genre is one of the craziest and heaviest music genres in the world. Over the years, bands and fans have witnessed numerous crazy concerts, festivals, and shows. Many crazy times, from a rain of plastic bullets, squeezed out by the police to shows with burned out by fans.
Slayer was the thrash metal band that was heavily activated from 1981 to 2019. From its first days to disbandment, the band rocked out its fans who's ever gone to see them live on stage.
One of the craziest people in the rock community is the Slayer bass tech, Warren Lee. One day in the past, when Slayer was playing in France, the guitar tech Warren Lee had beaten a Slayer fan who jumped on stage while the band was performing. He had made him regret to disturb the band on stage.
Recently, Gary Holt, who became a member of the band from 2011 to 2019, replacing Jeff Hanneman, has commented on Warren Lee and the Slayer crew. At first, the interviewer had said Holt that he saw during one of the final Slayer shows that Warren lay the hell out of someone who was acting a drunken fool. Holt remembered Warren's France moment and said it was tough.
"That's Warren embodied," he says. "I've seen that man knock out guys three feet taller than him. And he always will give you a chance, give you a chance to get out.
"I remember one show in France several years ago, some dude got on stage, and they're trying to drag him off, and he's fighting, and he won't drag out.
"And finally Warren just, like, boom, just had to bust him up. And the guy's bleeding and shit, and he started screaming about how he knew the mayor, all this stuff.
"Like, 'Whatever dude, you know the mayor of Knuckletown now, son.'"
Gary Holt Claims Slayer Crew Are Just Hooligans
In the continuation of his words, Gary Holt has claimed that members of the Slayer crew are a bunch of hooligans. He also revealed that the crew had been carried weapons in their vaults. According to him, the crew hasn't been taking any chances after Dimebag Darrell's moment.
"I mean, it's not just Warren, it's the Slayer crew, in general, are just hooligans, you know, they don't mess around," he adds.
"For years, they carried a cattle prod in the guitar vault, they come out and shock you. There are weapons in the vault, you know, cattle prods, clubs, and stuff.
"Especially after the Dimebag thing, they don't take any chances, and every one of them, Johnny Araya, even Anders Aho who checked for Kerry for a long time after Armand [Crump] passed away, I've seen him, and he's the most mild-mannered of all of them.
"I've watched him run out on stage and just flatten dudes, and I'm like, 'Did Anders just open-field tackled that dude? That was rad.'
"And the whole crew are like, 'Anders, yes!. You don't mess around with Warren, he's a tough motherfucker, my brother too, I miss him so much."
Back in this late October, Gary Holt had shared his honest opinion on Kerry King's words that Slayer retired too early. He was thinking the same with Kerry King and said Slayer was playing at the top of their game.
"I'd have to agree," Holt said when he was asked about King's comments." We were still playing at the top of our game, we were totally killing it. The band had a lot of years left in it, but I guess when it's time, it's time. When you decide to walk away from something, walk away.
"I can't tell anybody they made the wrong decision," he continued. "Better to go out on top than go out unable to play your own songs, and this shit isn't easy. Playing 'Angel Of Death' at 70 years old would be fucking hard.
"But it was time for me to come back, let's put it that way. I was really missing my first family."