Wolfgang Says His 'Part Of Taylor Hawkins Tribute Show Was A Tribute To Van Halen'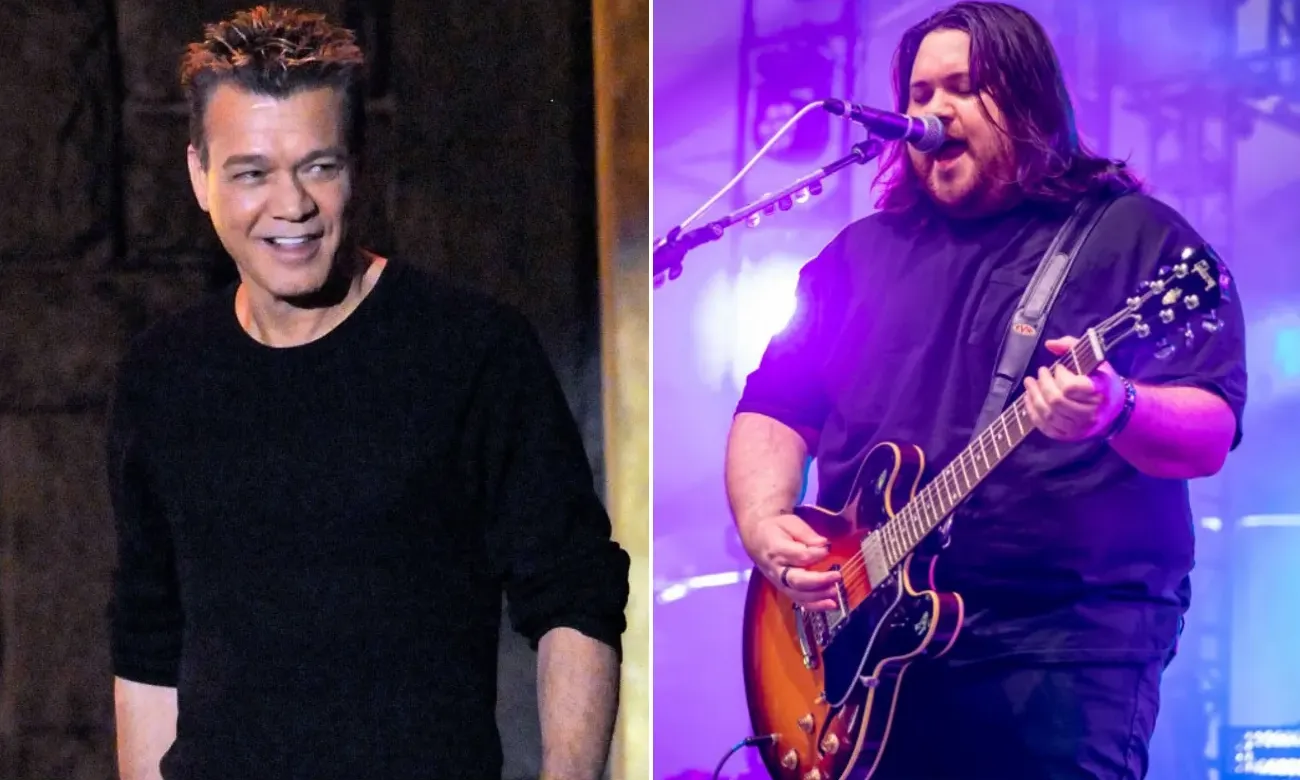 Mammoth WVH leader Wolfgang Van Halen, who is the son of Eddie Van Halen, once again talked about their future plans about playing a Van Halen tribute show. The musician said he already did it while he was playing at the Taylor Hawkins tribute show.
Raising to prominence as a member of his co-founded band Van Halen, Eddie was the guitar player that brought the tapping guitar solo technique to the rock music industry. He is considered one of the masters of guitar and has been influencing people who started playing instruments. It has been two years after the sudden passing of such a successful guitarist, and music still owes him gratitude.
The first impression about the Van Halen tribute show had been disclosed to the media when ex-Metallica bassist Jason Newsted shocked the community by saying that he was in touch with Alex Van Halen to make a tribute show for Eddie. Shortly after the interview, Joe Satriani admitted that he had talked with David Lee Roth and Alex to make that tribute show happen. But it had to be secret. Unfortunately, the plan was disrupted; because they were not succeeded in keeping the plan secret.
This past September, Foo Fighters booked two separate dates to let rock honor their late drummer Taylor Hawkins following his devastating passing. During the shows, artists such as Wolfgang, Lars Ulrich, Brian Johnson, Alex Lifeson, Geddy Lee, Roger Taylor, and more paid tribute to the musician with or without Foo Fighters songs. Wolfgang was the one who played three Van Halen songs – Panama, Hot For Teacher, and On Fire – throughout the shows.
Recently, Wolfgang sat with Classic Rock to discuss whether they still have plans to rock the community with the tribute shows. According to him, playing at the Taylor Hawkins tribute show was a part of his tribute to his father because he played his father's band's songs during the shows.
"I think I already did it with the Taylor Hawkins tributes," Wolfgang says. "I feel a lot of closure because my part of the show was a tribute to my father."
Wolfgang Claims Van Halen Camp Was 'Very Dysfunctional'
In the continuation, Wolfgang criticized the Van Halen camp. Revealing what was the curse of the band throughout its career, the musician stated that their crew was dysfunctional, adding that it was even hard to book plans when the band was still playing music.
"When it comes to Van Halen and entities surrounding the band it's unfortunate, certainly compared to Foo Fighters who have their shit together with interpersonal relationships.
"I don't know what it is with some bands but certain personalities just can't get over themselves to work collectively for one purpose. That's been the curse of Van Halen for its entire career.
"So my playing at the Taylor shows delivered that catharsis without the stresses of dealing with the Van Halen camp, and the players involved. Their camp is very dysfunctional — everyone! Hell, it was difficult to make plans even when the band was active."
It was July 17, 2022, when Wolfgang first talked about the possiblity of a tribute show. He appeared on Rolling Stone magazine to discuss the possibility. He clearly said that some people made all things difficult to make and that the Van Halen tribute tour was not going to happen.
"I would love to just sit here and say everything and say the truth," he said. "There are plenty of interviews my dad did, where he straight up just said everything. And people hated him for it and thought he was lying. So I could just say shit, but people have already decided how they feel about things, facts or not.
"So I can say the facts. But that may not align with how certain people feel. I know how Van Halen fans get. They are very motivated by which specific people they like in the band. And it's just not worth it."
"Just, we made an attempt, and some people can be hard to work with, and made it not happen. It didn't even get to that point. It was in such an early stage that it never even got off the ground."