Twisted Sister's Jay Jay French Claims Dee Snider Is Much Better Than Ozzy Osbourne: "There's No Singer Better Than Him"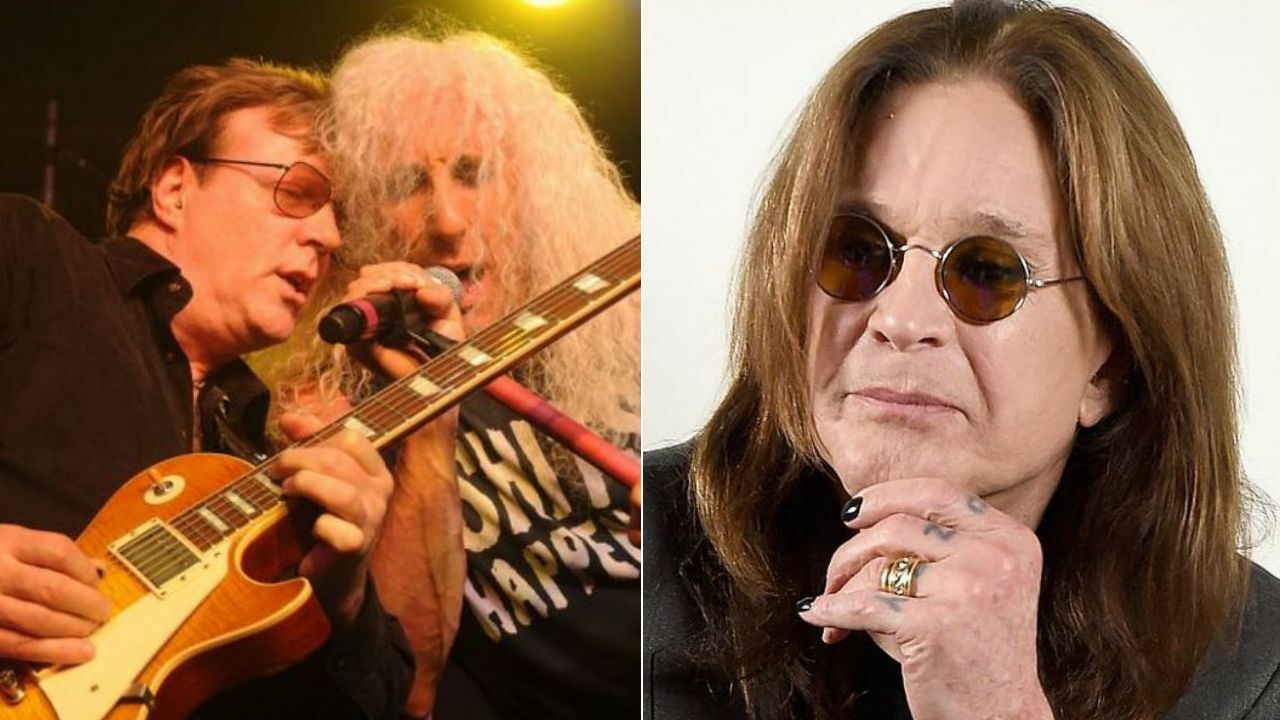 During a recent appearance on Ultimate-Guitar, Twisted Sister guitarist Jay Jay French has praised his bandmate Dee Snider and claimed that he is a better frontman than the Black Sabbath vocalist Ozzy Osbourne.
The American musician Jay Jay French is known for his guitar tenure with his co-founded heavy metal band Twisted Sister. Debuted in 1982 with the band's Under The Blade album, French performed in every six Twisted Sister albums.
On the other hand, Ozzy Osbourne came to prominence as the lead vocalist and one of those founding members of the heavy metal band Black Sabbath. Debuted in 1970 with the band's self-titled studio album, Ozzy Osbourne performed in the band's 10 studio albums.
Outside of Sabbath, Ozzy Osbourne had launched his solo career when he was first dismissed from the band. He released his debut solo studio album in 1980, titled Blizzard of Ozz, and was certified 5x platinum by RIAA with the album. Releasing 12 studio albums at press time, Ozzy Osbourne, who's been working on a new album, had released his latest album, Ordinary Man, in 2020.
However, during his recent chat with David from UG, the musician was asked whether he got a chance to see Black Sabbath live back in the '70s. According to him, Black Sabbath ended in 1972 because they formed Twisted Sister. He also recalled the time Van Halen opened for Black Sabbath and said that Van Halen blew Sabbath off the stage.
"No, because what happened was – my concert experiences were extensive," he says. "But, by 1972 they ended because Twisted Sister started, so I couldn't really go out and see too many bands when I'm working five-six days a week.
"So, from 1967, when I saw The Who and Cream open for Wilson Pickett at a rock review with 10 other groups – all the way to 1972 seeing Bowie at Radio City Music Hall – I saw everything. Millions of times.
"Zeppelin as an opening act, and Rod Stewart, and Jeff Beck, and, you know, Cream, The Rolling Stones, and Jimi Hendrix, and Janis Joplin, and the Grateful Dead – I saw these bands hundreds and hundreds of times.
"Once we started working, it was more difficult to get out and see bands. However, I went to see KISS in '76 at Nassau Coliseum and they were incredibly great.
"I saw Van Halen open for Sabbath with Ozzy and I thought they blew Sabbath off the stage. Completely blew them off the stage – I mean, I like Black Sabbath a lot, but Van Halen was hungrier that night – they were out there to prove themselves."
Jay Jay French Claims Dee Snider Is Much Better Than Ozzy Osbourne
Later then, the guitarist continued his words by praising his bandmate, Dee Snider. According to him, Snider is much better frontman than Ozzy Osbourne, and he is the greatest vocalist in the world.
"Ozzy didn't put on a great show, and Dee is a better frontman," he adds. "I think Dee Snider's the best frontman in the whole business, so when I compare Dee – he's better than all of them, and I've seen all of them, and I've heard all of them.
"And there's nobody – I've stood shoulder to shoulder with Dee Snider – there's nobody more professional, there's no entertainer better than Dee.
"There's no singer better than Dee; it just doesn't get better. So, everything I put up against Dee – even back then, I went, 'This guy's got nothing on you, like, nothing on you.'
"So, I was spoiled in that regard. Now, if you say to me, like, Rob Halford, now, that's a different case. Because with Rob, you're dealing with someone who has a specific voice capability.
"Whereas Ozzy – you know, Ozzy's a product of his image and the band's music, but you can't tell me his singing is particularly noteworthy."
Back in this past May, French once again sent his respects for his bandmate Dee Snider by saying that Snider is the greatest frontman he's ever seen. According to him, there's no one like Dee Snider.
"Dee is predatory as a frontman, the greatest frontman I've ever seen," he said. "I've stood shoulder to shoulder to him, and I've watched him against every frontman there is, there's not one that touches him, in my opinion, not one in terms of his abilities and his professional approach to performing."
"He does a two-hour warm-up every single day, from the day he was hired to be in the band in 1976, every single day, every single dressing room he does two hours of warm-up.
"And he stretches, and he prepares himself to be the best he can be, and it's a hell of a responsibility, and god knows – if I phoned it in and we sucked, then what?"