Mark Tremonti Answers When Alter Bridge Release The New Album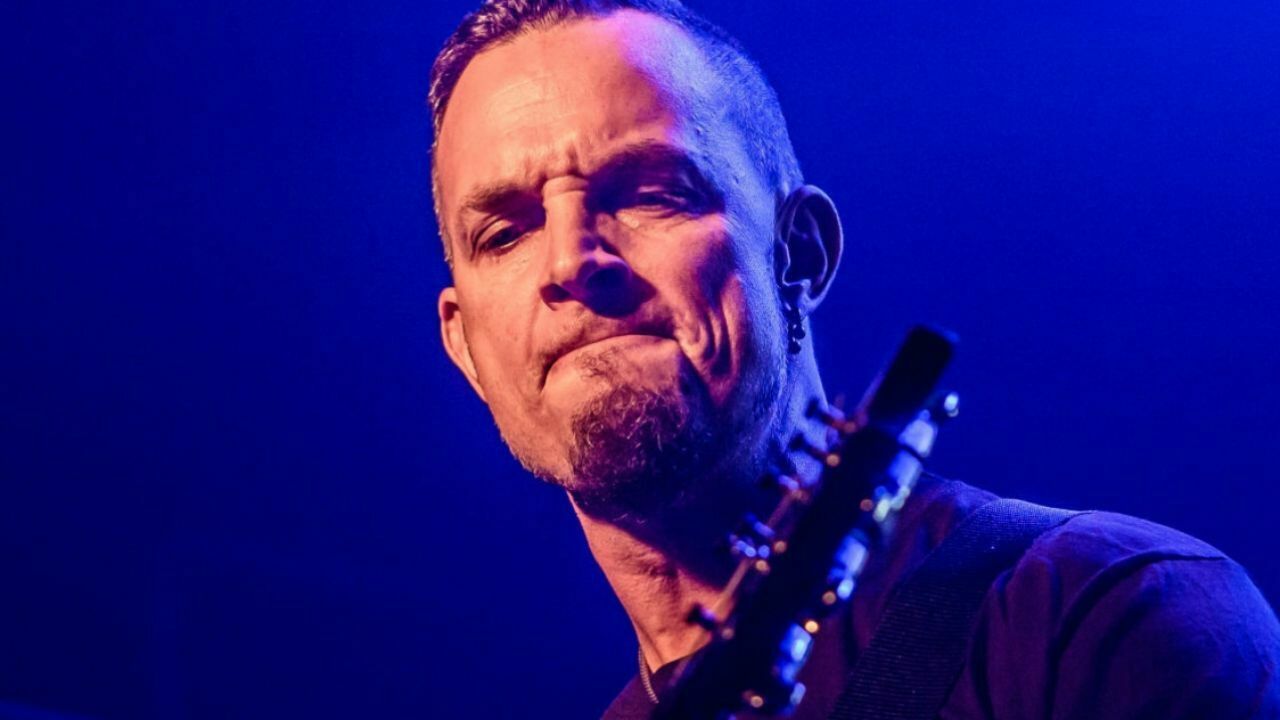 Alter Bridge frontman Mark Tremonti gave details about when the new album will be released in an interview with Metal Talk.
Mark Tremonti had founded a band called Creed in 1994 with his high school and college friend Scott Stapp.
The band had a good break with their first album, My Own Prison, released in 1997. The album had sold 6 million copies, and 4 of its songs peaked at #1 on Billboard's Hot Mainstream Rock Tracks chart, earning Diamond and 11 Platinum certifications.
Winning a Grammy Award for Best Rock Song in 2001 for With Arms Wide Open, the band had disbanded in 2004 as a result of tension between Stapp and the other members. While the other three formed Alter Bridge, Stapp had continued his career solo.
Tremonti and other members had decided to form Alter Bridge after the departure of Stapp. Myles Kennedy was joined as a vocalist to the group.
Alter Bridge has released 6 albums to date. The band's debut album, One Day Remains, was certified Gold by the RIAA.
Blackbird, the band's second studio album, received great acclaim. The album's title song, Blackbird's guitar solo performed by Myles Kennedy and Mark Tremonti, was voted the best guitar solo of all time by Guitarist magazine in 2011.
However, recently, the musician has shared new details about his band's upcoming album. When the interviewer said, "When can we expect a new Alter Bridge album?", Tremonti revealed when they will go to the studio.
"We are planning to go to the studio in April and May to record the next Alter Bridge record, but at this point, me and Myles haven't put together ideas," Tremonti admits.
Mark Tremonti Mentions The Working Process Of The New Alter Bridge Album
In the interview, Mark Tremonti has also given information about the album's working progress. Saying that each band member are working separately, Tremonti added that they have been working hard to release the record as soon as possible.
"We're just kind of working separately, and then [drummer] Scott Phillips was actually going to come over today, and I was going to go over some ideas with him," he continues.
"So what I'll do is – I'll write songs and then I will get with Scott Phillips and go over arrangements with him, and then I'll just get demos made.
"And I think me and Myles would just get together and compare the demos and hopefully be ready by April.
"We're working as hard as we can to get there. It's kind of a short turnaround in between solo records and Alter Bridge records."
Elsewhere in the conversation, the interviewer asked, "If you have to do it all over again, what would be the best advice you would give to yourself?" Tremonti hoped that learning the rules too thoroughly wouldn't hurt the imagination too much.
"I would say – as a guitar player, I would say, 'Learn the blues, learn the rules,'" Tremonti said.
"I've always kinda played outside of the box, the way I play with alternate tunings and whatnot. And when you play that way, it's hard to play along with other musicians, to get invited to do blues jams or jazz jams.
"I would've liked myself to have more foundation on the guitar than an experimental approach, but I think the experimental approach helped me as a songwriter.
"So hopefully learning the rules too thoroughly wouldn't hurt the imagination too much."
Back in November 2020, Mark Tremonti had revealed the hardest Alter Bridge song to play. According to him, I Know It Hurts was the toughest Alter Bridge song to play.
"'I Know It Hurts' is the toughest thing for me to play rhythm-wise and lead-wise.
"I always find I can get the positions right at first and then, as the title suggests, it actually starts to hurt because you have to hold the positions and it hurts the wrist and fingers.
"'Before every record, I will dig as hard as I can on any new technique I've been working on in order to introduce new things – that way I can avoid repeating and regurgitating the same licks.
"When making that record, I stumbled on this Guthrie Govan ascending legato string-skipping extravaganza that clearly I felt good enough to tackle that day.
"It felt like the hardest thing I could do and a way of making myself better – because I knew I'd have to practice hard to do it live.
"That ascending legato lick is a page taken out of Guthrie's book, and as we all know, he's pretty much the most terrifying shredder ever to have existed.
"When we filmed that one live, it was the song I spent all night thinking about."