UPDATED: Slayer's Gary Holt Talks About The Storm He Exposed To: "It Was Terrifying"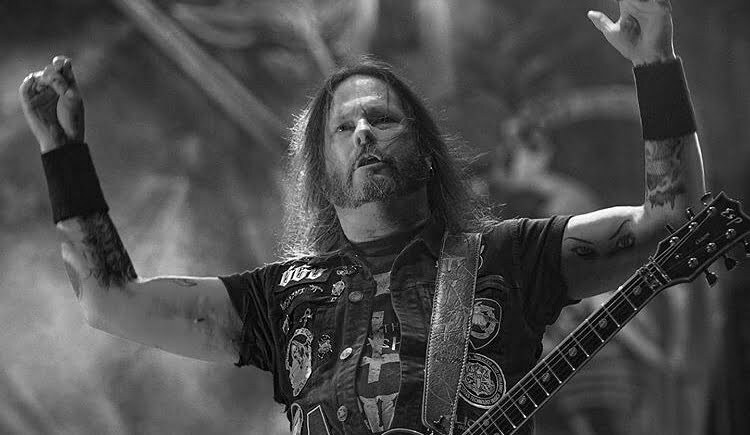 Update: The video we shared yesterday is not a shot by Gary Holt or from 70000 Tons Of Metal cruise. The video took place on a ferry between Sweden and Finland on Sunday night, February 9. Thanks Allison Painchaud, the worldwide press contact for 70000 Tons Of Metal, for the warn us.
During on a 70000 Tons Of Metal cruise, Slayer legend Gary Holt and all of the people in the cruise have unfortunately exposed to harsh storm while cruising to Finland.
With the recent post he shared through his social media account, the legendary guitarist Gary has gave more details about the storm they lived and shared his thoughts about it.
"Okay, after a little research on last nights storm, I know of three bands who got extremely lucky!!! 25 foot waves, category 11 out of a 12 scale, two out of five band members puking their guts out, it was FUCKING TERRIFYING!!! But we made it and I feel pretty fucking alive today!! But I'm kind of done with big wave ferry and cruise ship trips! Ugh! Time for some sleep tonight."
John 5 has also reacted to the photo and said, "Thank god your ok." Gary Holt replied that and wrote, "It was scary bro!"
The successful drummer Nick Rossi has also commented on the photo and said, "Glad you guys made it okay!! Ferry from Sweden to Finland?? Taking this is in a few days!!" Gary commented on him and said, "You should be okay, we have to take it back in two days!"
You can watch the videos shared by Gary Holt below.
https://www.youtube.com/watch?v=KfDyrtb6KSY&feature=youtu.be