Twisted Sister Guitarist Says Dio Was Better Than Ozzy Osbourne In Black Sabbath: "My Band Never Used To Cover Ozzy Sabbath Songs"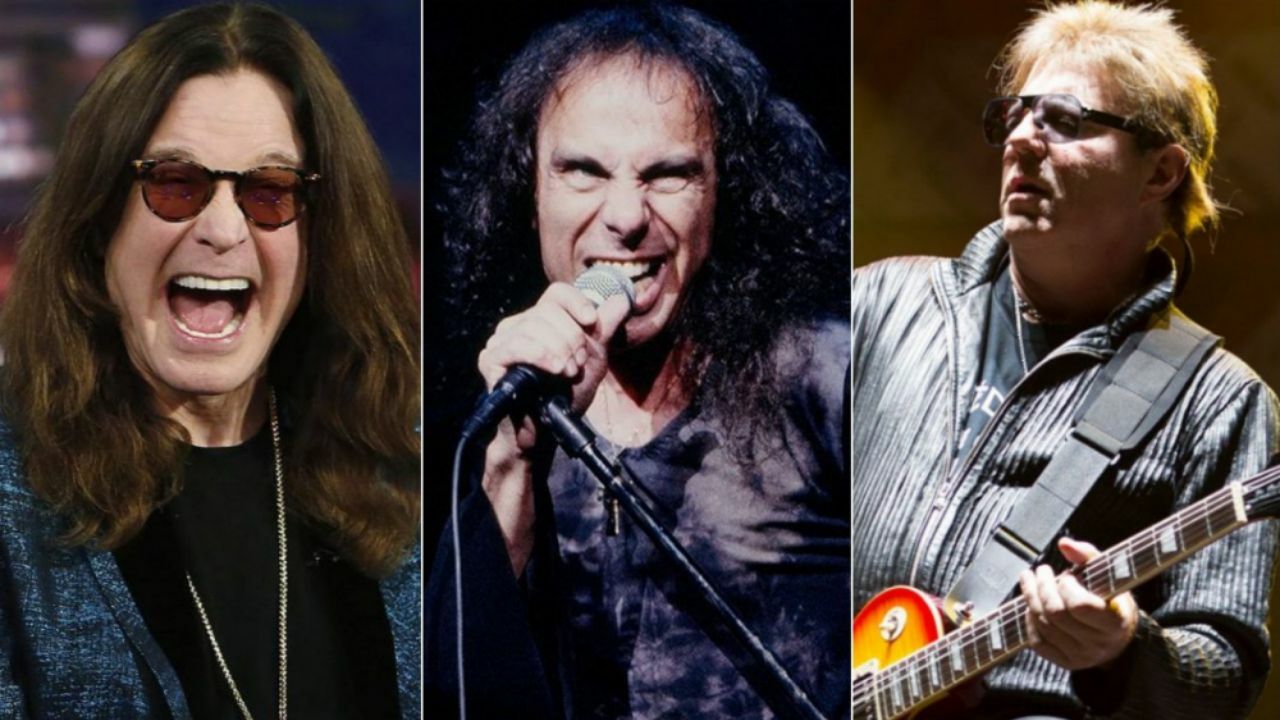 Twisted Sister guitarist Jay Jay French once again crushed Black Sabbath singer Ozzy Osbourne and said that the late Black Sabbath singer Ronnie James Dio was better than the band's long-time singer Ozzy Osbourne.
Ozzy Osbourne came to prominence as the lead vocalist and one of those founding members of the heavy metal band Black Sabbath. Debuted in 1970 with the band's self-titled studio album, Ozzy Osbourne performed in the band's 10 studio albums.
On the other hand, Ronnie James Dio was the lead singer of Black Sabbath across three stints from 1979 to 1982, from 1991 to 1992, and lastly from 2006 to his passing in 2010. Dio performed in beloved Black Sabbath albums such as Heaven And Hell, Mob Rules, and Dehumanizer.
However, in a recent interview on Ultimate-Guitar, the 69-year-old guitarist Jay Jay French revealed which Black Sabbath-era he likes the most. Saying that he prefers Dio version of Sabbath, the guitarist added that his band used to cover Dio-era Black Sabbath songs.
"You know, I saw Sabbath with Ronnie several times – I prefer that version of Sabbath," the guitarist says.
"In fact, Twisted Sister used to cover Sabbath songs, but never Ozzy Sabbath – only Dio Sabbath."
Jay Jay Says Ronnie James Dio's Entire Black Sabbath Effort Was Great
Later then, the interviewer asked the guitarist that what was his favorite song from the Dio-era Sabbath. When French said that Dio's debut record was ridiculous, the guitarist added that he loved all the records Dio did with Black Sabbath.
"Well, first of all, 'Holy Diver' is a ridiculous record," Jay Jay says. "I almost get chills thinking about Ronnie, because besides Ronnie being a great vocalist, he was one of the nicest guys in the world.
"And we toured with him extensively, and I loved – you know, I just loved all the records he did with Sabbath. They were just spectacular. And I loved his solo work.
"So, it was like a combination of things: you've got two songs here, three songs there – doesn't matter, the guy could sing the phonebook for Christ's sake – that's the old joke about a great singer, he could sing a phonebook.
"And you'd be very happy to hear Ronnie sing a phonebook. Ronnie – we did so many shows with Ronnie. You know, on a personal note."
In the continuation of his words, Jay Jay has recalled his daughter's golden memory with Dio. He mentioned Dio's reaction to him when he said his daughter that should not disturb Dio.
"We played with them in Greece," he recalls ."Twisted Sister headlined this night, and Dio went on, I believe, before us. My daughter was, I think, 12 years old at the time, and she got lost in the backstage area – I couldn't find her.
"So, I'm looking at all the trailers, and I walk into Dio's trailer, and there's Ronnie sitting in a chair, talking to my daughter Sam!
"And I went, 'Sam! Don't bother Ronnie!' And he goes, 'Will you leave her alone? We're having a conversation!' 'I'm sorr-' And he goes, 'Leave her alone, you're her father!' [Laughs]"
Elsewhere in the interview, the guitarist had praised his bandmate Dee Snider by saying that he is much better than Black Sabbaht singer Ozzy Osbourne. According to him, there's no better singer than Dee Snider.
"I saw Van Halen open for Sabbath with Ozzy and I thought they blew Sabbath off the stage," he says. "Completely blew them off the stage – I mean, I like Black Sabbath a lot, but Van Halen was hungrier that night – they were out there to prove themselves.
"Ozzy didn't put on a great show, and Dee is a better frontman. I think Dee Snider's the best frontman in the whole business, so when I compare Dee – he's better than all of them, and I've seen all of them, and I've heard all of them.
"And there's nobody – I've stood shoulder to shoulder with Dee Snider – there's nobody more professional, there's no entertainer better than Dee.
"There's no singer better than Dee; it just doesn't get better. So, everything I put up against Dee – even back then, I went, 'This guy's got nothing on you, like, nothing on you.'"