Slipknot's Corey Taylor Speaks Emotionally On Travis Scott's Astroworld Tragedy: "You Have To Look Out ForAnother"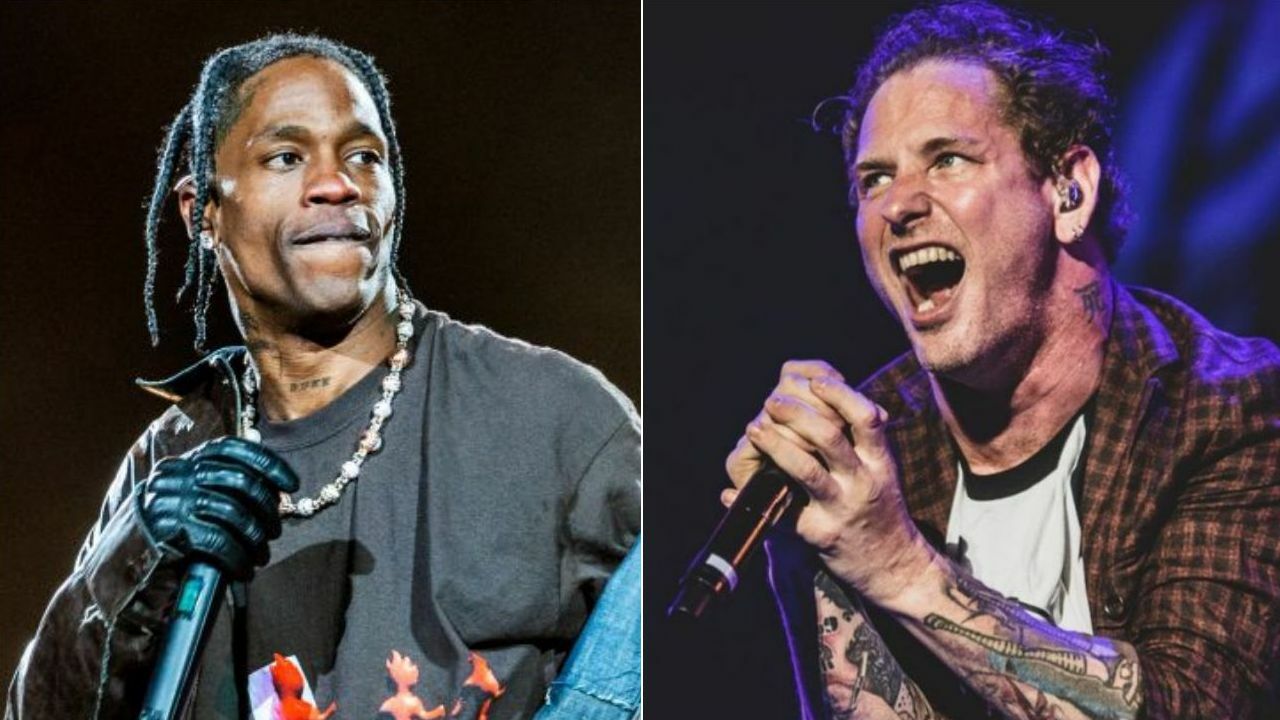 During his band's November 11 show at the Welcome To Rockville festival in Daytona Beach, Slipknot singer Corey Taylor addressed the tragic crowd surge at the Travis Scott concert at the Astroworld festival and sent supportive and emotional words about the incident.
Corey Taylor is known for being the lead vocalist and lyricist of the heavy metal band Slipknot. Debuted in 1999 with the band's self-titled effort, Corey Taylor performed in every Slipknot album. His latest album with the band was 2019's We Are Not Your Kind.
Outside of Slipknot, Corey Taylor has a solo career while also being a member of the American rock band Stone Sour. His debut solo studio album was named CMFT and released on October 2, 2020. At press time, he released 6 studio albums with Stone Sour.
However, as reported on November 5, eight people died and more than 300 people were injured after a crowd surge on Travis Scott's opening night at the Astroworld festival. After the tragic incident, Travis Scott had made a statement and sent his supports to the families of those 8 deaths.
Recently, Corey Taylor made a supportive statement for Travis Scott's Astrowold tragedy. During his band's November 11 show at the Welcome To Rockville festival in Daytona Beach, Corey Taylor tried to make awareness about the issue and said that fans should protect each other during the live shows.
"I'm not gonna bring everything down but I feel like it needs to be said," Taylor said. "One of the wonderful things about this genre, about this audience, about this family is that we look out for one another.
"This is supposed to be a place of celebration, of love and about looking out for one another. And everybody that's ever been in a fucking mosh pit knows: if somebody goes down, you get 'em right the fuck back up."
Corey Taylor Sends His Respect For Those Eight Souls That Passed Away
In the continuation of his words, Corey Taylor sent his respect for those eight souls who passed away on the incident. Saying that fans should keep their eyes open during the shows, Taylor repeated politely that the crowd should protect each other.
"I want you all to hold on to the memory of those eight souls that we lost," he continues.
"But I also want you to remember this: no matter what show you go to, if you've got eyes, you keep 'em open, you keep 'em focused and you look out for another."
Back in this past September, Corey Taylor had sent praising words for Metallica by touching on the band's Enter Sandman. According to him, it was their generation's Stairway To Heaven or Smoke On The Water.
"One of the first songs I ever learned how to play on guitar was 'Enter Sandman,'" Taylor said. "Because that was kind of our generation's 'Stairway To Heaven' or 'Smoke On The Water'. It's one of those riffs that…
I like to call if the Guitar Center virus. Anybody who comes in is either playing 'Sandman', 'Crazy Train', 'Smoke On The Water' or 'Stairway' or 'Whole Lotta Love'… You have those gateway riffs where you go, 'Oh, I figured it out.'
"I sat down one day, as I got better at guitar, and I went back and listened to the first four Metallica albums and just started woodshedding and learning all these riffs. And it became a sort of language that you could speak to other musicians when you're jamming for the first time."