Dysrhythmia's New Album Terminal Threshold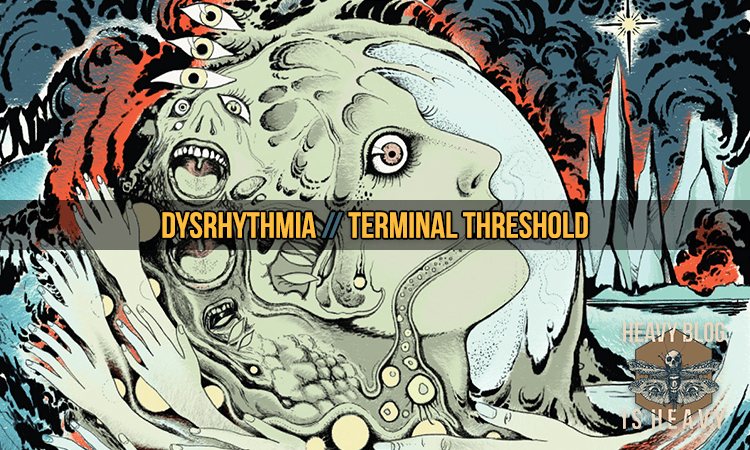 American experimental progressive metal band Dysrhythmia released their new album, titled Terminal Threshold a few days ago. The album is about 30 minutes long and consists of a total of 8 tracks, and the artwork was created by Terry Grow.
Also guitarist Kevin Hufnagel spoke about the album: "Conceptually, the artwork, music and song titles all hint at the inevitable annihilation of mankind. A constant state of panic, yet awe of the coming end. The album title Terminal Threshold is a psychological term referring to the point where stimulus is so strong our sensory reactors no longer detect the stimulus."
You can see the upcoming tour dates below.
10/06 – Northampton, MA – 13th Floor
10/07 – Boston, MA – Middle East
10/08 – New Haven, CT – The State House
10/09 – Brooklyn, NY – Saint Vitus