Tony Iommi Comments On The Song He Wrote On New Ozzy Osbourne Album: "I Like What Ozzy Sang On It"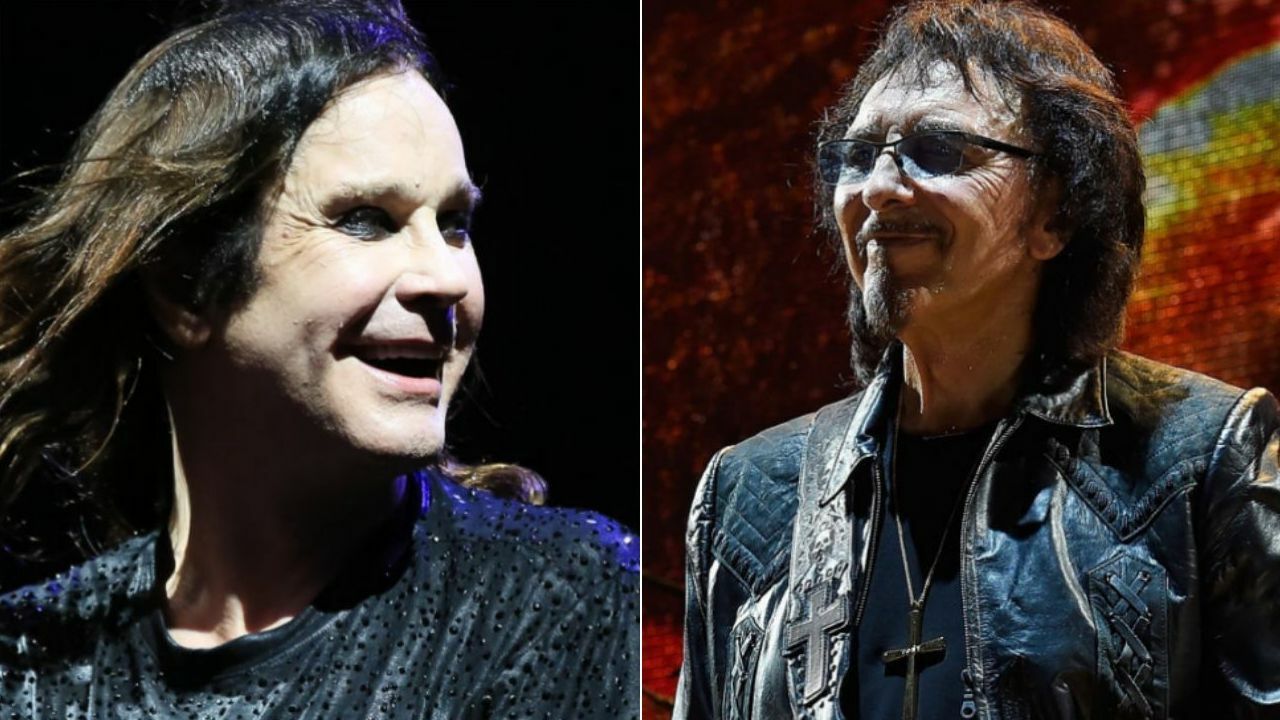 The guitar legend Tony Iommi has broken his silence on the question that if he appears on the new Ozzy Osbourne album and confirmed that he wrote one song on the musician's follow-up to his twelfth Ordinary Man.
Tony Iommi and Ozzy Osbourne were the bandmates in the heavy metal band Black Sabbath. After Ozzy Osbourne was fired from the band in 1979, he launched his solo career that includes 12 studio albums in total. Debuted in 1980 with his Blizzard of Ozz, Osbourne had released his latest studio album in 2020, named Ordinary Man.
Since his twelfth, Ozzy Osbourne has been preparing to release his new album, even though he struggled with serious health issues at that period. Previously said that it's similar to his latest album Ordinary Man, Osbourne had also revealed that his upcoming album includes legendary artists such as Eric Clapton, Robert Trujillo, Zakk Wylde, Jeff Beck, and Tony Iommi.
Recently, Tony Iommi has officially confirmed during his recent interview with Rolling Stone that he is a part of his former bandmate Ozzy Osbourne's new album. According to him, he wrote one song, and Ozzy did a great vocal on it.
"I wrote the whole track and played on it and played the solo on it," Tony says. "It's horrible, really.
"No. I'm joking. No, it's good. It's really good. And I like what Ozzy sang on it. I think he did a really good job.
"And I think they had Chad play drums on it. I've left it in their hands now."
Tony Reveals How Frequently He Keeps In Touch With Ozzy Osbourne
Tony Iommi then mentioned his current relationship with the 72-year-old music legend Ozzy Osbourne. At first, the guitarist said that they've been contacting each other quite a lot. Later, Iommi stated that they stopped calling each other and decided to text when Ozzy Osbourne called him at 2 o'clock in the morning, forgetting about what time it was in England.
"We're in touch quite a lot," he continues. "We don't really speak because we are useless on the phone, the pair of us.
"I think we stopped that when he used to phone me at 2 o'clock in the morning and I'd go, 'Oz, it's 2 o'clock in the morning.' 'Oh, oh, sorry. All right. Bye.'
"He forgets about what time it is in England, and of course when the phone goes at that time of the morning you think, 'Oh, Christ. What's that? Somebody's died or something has happened.' And of course it's him going, 'Oh, oh, oh, oh, sorry.
"I didn't know it was that time.' So we tend to sort of just text now."
In his speech for the December issue of Metal Hammer magazine, Ozzy Osbourne had praised Metallica bassist Robert Trujillo, who was a member of Osbourne from 1996 to 2003. Saying that Robert Trujillo is one of the greatest bassists in the community, Osbourne had added that he's quite happy that Trujillo is playing on his new album.
"Rob has always been a great friend of mine," Ozzy says. "He's a great bass player and a great guy; he's the only guy who, when it came time to move, did things the right way.
"I always ask that the guys who play with me, if they get another offer and want to move on, that's fine, just don't drop me in the shit, give me time to get a replacement.
"Rob's the only guy who ever did things right by me for that. I'm really happy we've got him playing on the new album as well."