Mötley Crüe's Nikki Sixx Reveals Why He Said He Dislikes Rush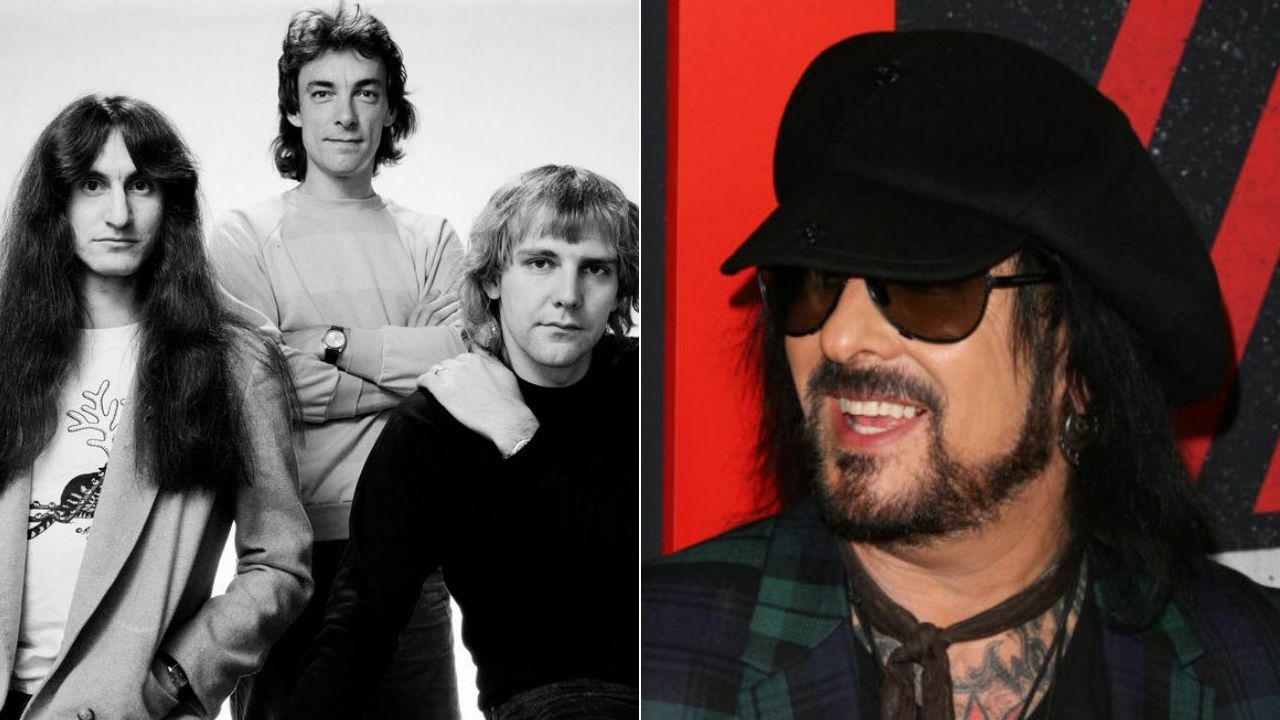 Mötley Crüe bassist Nikki Sixx has opened up about his remarks about Rush and explained why he said in his recent book The First 21: How I Became Nikki Sixx that he disliked Rush.
Nikki Sixx is known for being the bassist of his co-founded heavy metal band Mötley Crüe. Debuted with the band's Too Fast For Love in 1981, Sixx performed in every Mötley Crüe album. His latest album with the band was their ninth studio effort, Saints Of Los Angeles.
Outside of his musical career, Nikki Sixx, who's currently promoting his new book The First 21: How I Became Nikki Sixx, is a photographer and author. Previously, he released a book about his journal entries from 1986 to 1987, titled The Heroin Diaries: A Year In The Life Of A Shattered Rock Star.
Nikki Sixx released his recent book The First 21 on October 19, 2021. In the book, Nikki Sixx was revealing how he became Nikki Sixx from his original name Frank Feranna. He also mentioned his journey from irrepressible Idaho farmboy to forming Mötley Crüe.
On the other hand, Rush was a rock band formed in Toronto in 1968. The band achieved commercial success with his albums such as A Farewell To Kings, Hemispheres, Fly By Night, and 2112. Debuted in 1974 with its self-titled album, Rush had released nineteen studio albums during its active career from 1968 to 2018.
However, in a new appearance on The Eddie Trunk Podcast, Nikki Sixx once again appeared to talk about his book. At first, the musician mentioned his dislike of Rush. When the interviewer said, "In the book, you talk about your dislike of Rush, and it's not a personal thing, the music just didn't connect with you. But you have a line in a book, 'If you start out saying that you're a fan of Rush, we're probably not going to be friends,'" Sixx touched on his sarcastic side.
"That comes to that round table I do with my friends, that's the kind of stuff," he says. "I was like, I'm sarcastic by nature first, and then a bass player.
"It comes first, sarcasm comes first. Gets me in trouble online, gets me in trouble with my wife all the time, and you know, I wrote that in there, and then Alex, my co-writer and the editor thought it was funny, and I'm like, 'I know Eddie's going to bring this up…'
"So I put it in the book."
Nikki Sixx Praises Self-Titled Rush Album
In the continuation of his words, Nikki Sixx recalled the time Rush made its debut. He revealed his passion for Working Man from Rush's self-titled debut album. Sixx compared Rush to Queen and said both bands did great works.
"I saw Rush, it was Kansas headlining, it was either Queen or Rush next, so it's the three of them, and Rush's first album was out, and that song 'Working Man,' that song's so great, [I] loved that record," Sixx continues.
"And Queen had just come out with 'Killer Queen,' so Queen's probably second on the bill, and then Rush put out 'Fly By Night,' and I'm diving deeper into the Dolls and that stuff.
"And so me and my friends had to make a decision. [Laughs]"
Elsewhere in the interview, Nikki Sixx disclosed the thing that was not true in his band Mötley Crüe's The Dirt movie.
"Which is kind of a no-no to do, but since I was going back and reliving a lot of this, it was the fact that I called my dad, he said, 'I don't have a son,' and all that," he reveals.
"There was a phone call that happened in my life that wasn't the phone call in the book.
"The phone call in the book, my dad had already passed, and that was hard to accept because you can't be mad at somebody who's dead, you can't make amends with somebody who's dead, so that's why we got into that."
Back in the late past month, Nikki Sixx had revealed how Mötley Crüe became his family when his family abandoned him. At first, the musician had mentioned his and band members' addiction to alcohol, drug overdoses, and jail sentences. Later, he spoke emotionally on Mötley Crüe.
"When we survived ourselves and survived our youth, that became such a part of the culture of Mötley Crüe, and at times, frustrating, because we were, like, 'Have you heard how great the songs are that are on the new record?' And people were, like, 'Tell me about the time,'" the bassist says.
"So, we knew that was gonna happen, that people wanted to watch the film for the blood and guts, but we also knew it was an opportunity to tell a story about a family, and that's my band.
"My band was my family after my family abandoned me."