Ozzy Osbourne Bassist Recalls Mötley Crüe Tried To Get Rid Of Mick Mars: "Don't Fuck It Up"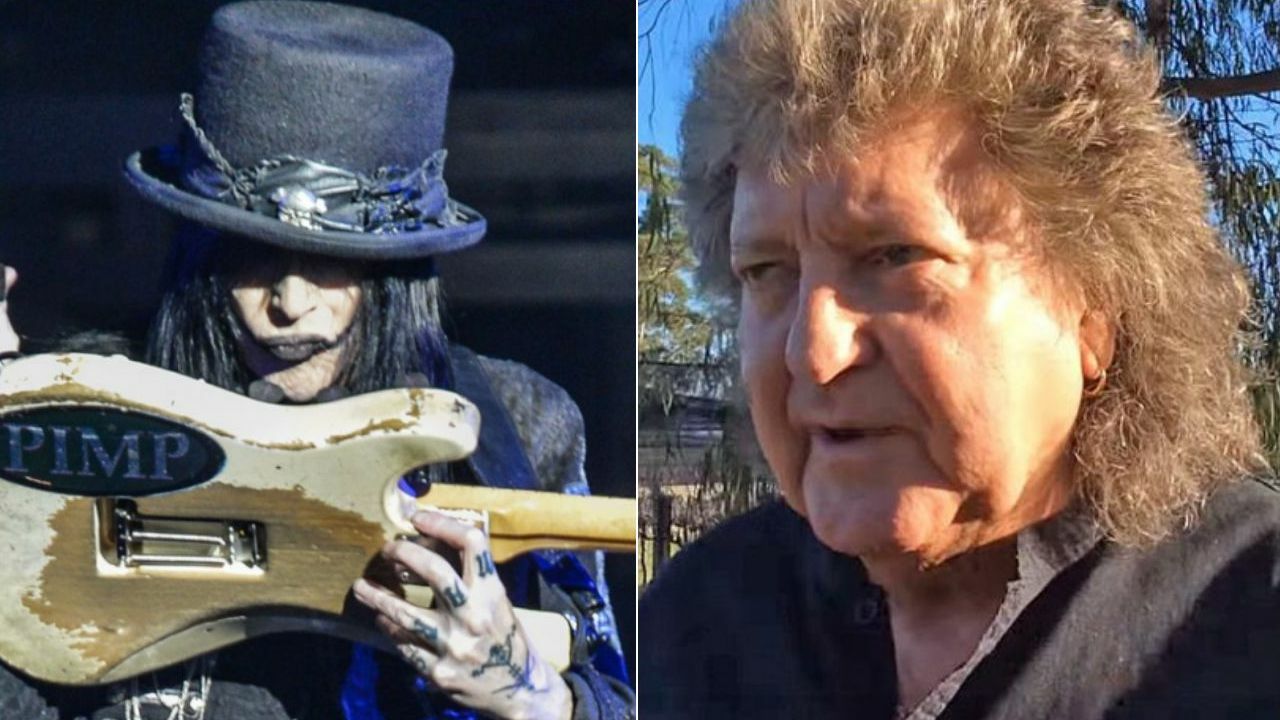 Original Ozzy Osbourne bassist Bob Daisley recalled the time Mötley Crüe tried to get rid of the band's successful guitarist Mick Mars and revealed how he saved Mick from getting fired from Mötley Crüe.
Mick Mars is known for being the lead guitarist for his co-founded heavy metal band Mötley Crüe. At first, the bassist Nikki Sixx and drummer Tommy Lee had played together among those band members. Then Sixx and Lee hired Mick Mars via a newspaper ad that said Mick Mars is a loud, rude, and aggressive guitar player. Lastly, Tommy Lee called Vince Neil to ask him to join them. With the participation of Vince Neil, Mötley Crüe was officially formed.
At the beginning of their career, Mötley Crüe did not call themselves what they call right now. Mick Mars was the member who took Mötley Crüe's name, remembering his former band White Horse's request to call itself a motley-looking crew. At the time, Mars had remembered the moment and called the band Mottley Cru. After they modified the name, Mötley Crüe was eventually selected as their name.
In 1984, Mötley Crüe was the supporting act for Ozzy Osbourne when The Prince Of Darkness was promoting his third solo studio album, Bark At The Moon. One of the nights, Mötley Crüe had met to talk about the decision to fire Mick Mars from the band. Luckily for himself, it didn't happen.
However, during a new appearance on The Metal Voice, the bassist Bob Daisley looked back on Mötley Crüe's decision to fire Mick Mars. According to him, Mötley Crüe members without Mick Mars made a meeting when Mars went to Osbourne's bus. When they asked Daisley for his opinion, he saved Mars.
"That night, after the show, Mick went on our bus [Ozzy's] to be with Ozzy [and the rest of his band] and I went on on their [Crue's] bus, so I was the only one of our lot that went on their bus," Daisley says.
"And they were having a meeting. What they were planning on doing was getting rid of Mick and getting another guitarist in.
"And they asked me for my opinion. So I said, 'Well, if you want my opinion, for what it's worth, I would say do not try to fix something that's not broken.'
"I said, 'I've seen it before, with [original Ozzy drummer] Lee Kerslake in the Blizzard of Ozz.'
"I said, 'You've got chemistry there, you've got a functioning unit. Mick Mars is part of that. Don't fuck it up. That's my opinion. Just don't do it.'
"And I think I saved Mick's neck that night 'cause they were getting serious about getting someone else."
Bob Daisley Adds Mick Mars Was Good For Mötley Crüe
Daisley then said Mick Mars was part of the band's sound and good for Mötley Crüe. Saying that firing Mick Mars would be like trying to replace Ringo Starr in The Beatles with John Bonham, Daisley admitted that it wouldn't work to fire Mick Mars.
"Mick was good for the band – he was part of the sound, part of the delivery of what they did," he continues.
"It would be like trying to replace Ringo [Starr] in The Beatles with John Bonham or Ginger Baker or somebody really, really technically brilliant.
"But it just wouldn't work. So I said, 'Leave it as it is. It's not broken. Stop trying to fix it.' So they left it alone and it worked out.
"Mick, I think he was a few years older than them. And you wouldn't call Mick a virtuoso, a guitar hero, but he was great for the band."
Back in December 2020, one of the rarely-known photos of Mick Mars and Tommy Lee had been revealed by their band Mötley Crüe. In the photo, they were posing side by side while hanging out on the balcony. They were both showing their middle fingers and smiling while looking towards the camera.
Mötley Crüe shared the pose by writing two middle finger emojis, adding, "#motleyfkncrue #mötleycrüe."