Lars Ulrich On His First Meeting With Neil Peart: "The Whole Thing Was Like A Fairy Tale"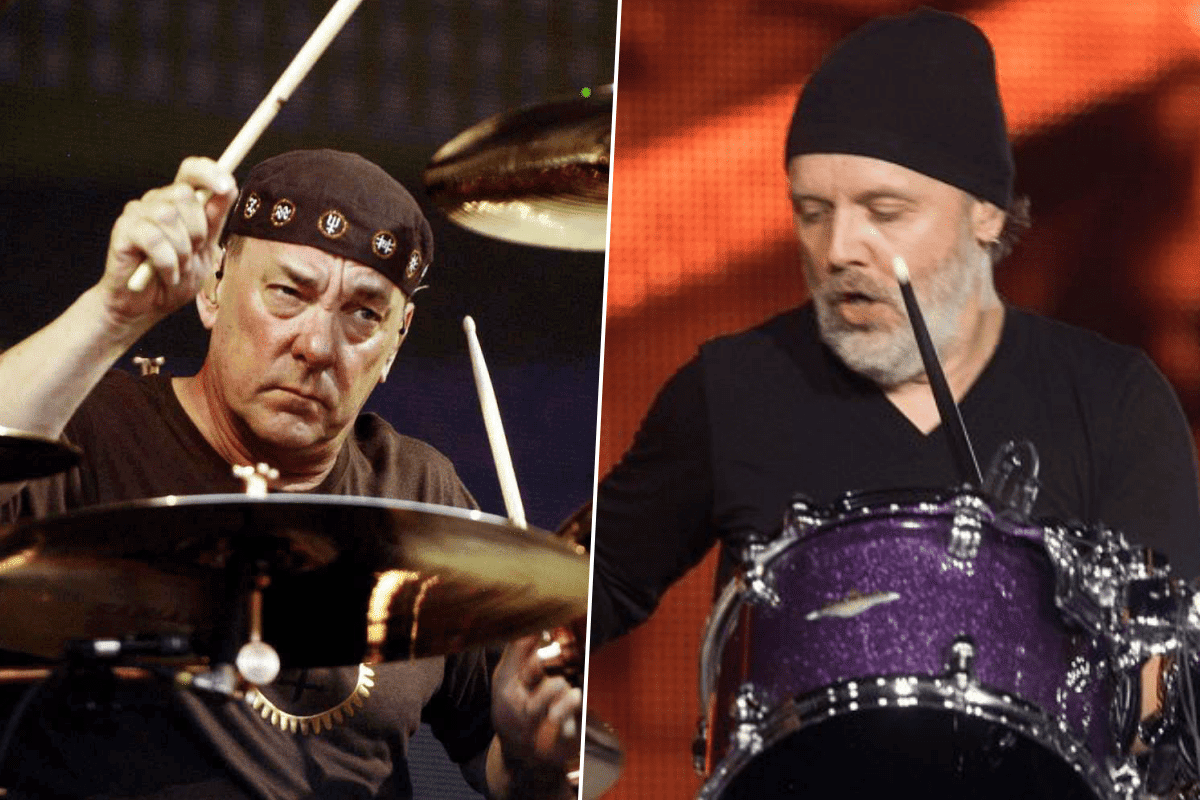 In a new interview with The Howard Stern Show, Lars Ulrich, drummer/co-founder of the heavy metal legends Metallica, talked about Neil Peart and took fans back to their first meeting.
In January 2020, a devastating statement has been shared through the rock band Rush's social media channels. It says, "Soul brother and bandmate of over 45 years, Neil, has lost his incredibly brave three and a half year battle with brain cancer(Glioblastoma)."
Recently, while interviewing, Lars Ulrich was asked what he thinks of the legendary drummer Neil Peart. Speaking about the issue, Lars Ulrich mentioned his greatness by remembering their first meeting. He said they made a phone call over 30-45 minutes, and it was magical.
When the interviewer said, "We wanna hear your opinion on Neil," Lars Ulrich replied:
"The first time I ever met Neil – it was 1984, our manager Cliff signed Rush, and I had drum questions about gear and this and that, and he goes, 'Neil loves to talk to younger drummers,' and he goes, 'Call Neil. He wants to hear from you.'
"And it was, like, 'Huh…?' I was 20 years old with not a pot to piss in and I called him, and we spoke 30, 45 minutes on the phone and we were geeking out on drums, and the whole thing was like a fairy tale.
"You can't play drums and not love Neil, and you can't not-be appreciative and respectful…
"But, between Neil and between John… No disrespect, but I'll have to go with John Bonham."
Click here for the conversation.