Guns N' Roses' Slash Praises Metallica: "The Black Album's Legacy Will Live On Forever"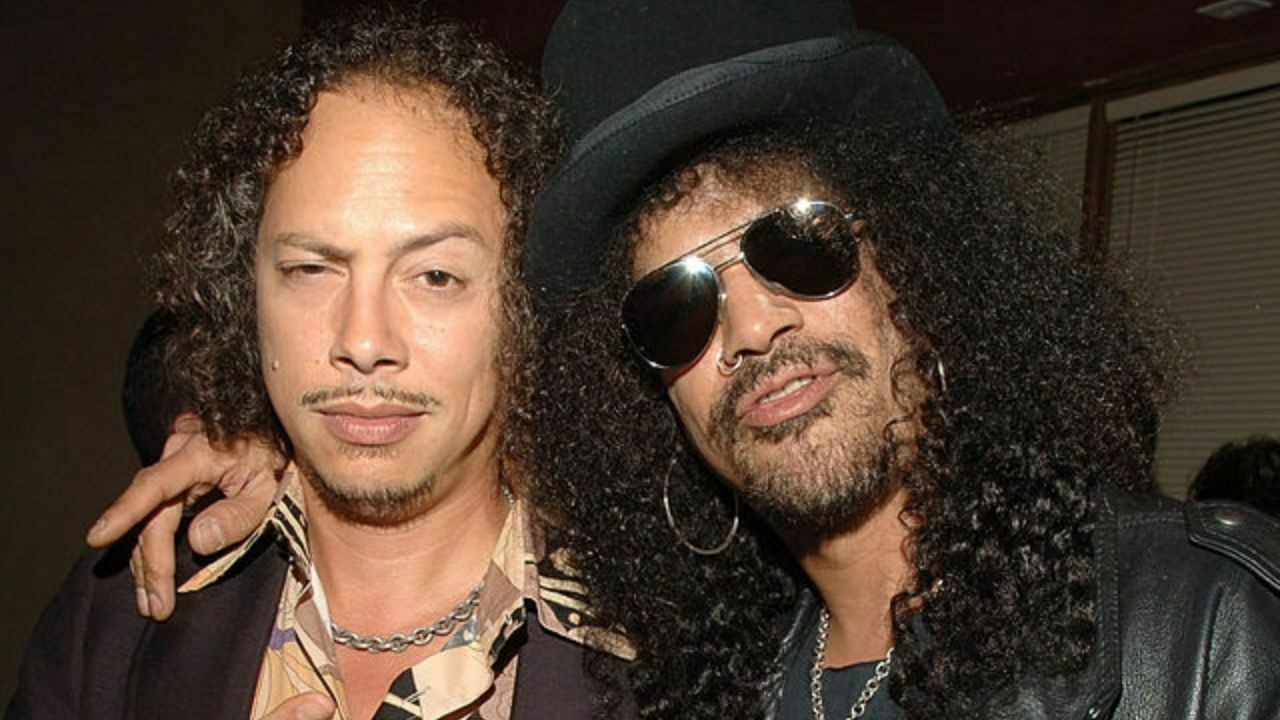 Slash praised Metallica on their newly-released The Blacklist Album.
Guns N' Roses guitarist Slash has praised the heavy metal band Metallica by touching on their newly-released The Blacklist Album, a tribute collection to Metallica's self-titled fifth studio album.
Slash has been a member of the rock band Guns N' Roses since 1985. Although he parted ways with the band in 1996 for 10-year hiatus, the renowned musician rejoined them in 2016 and still rocking the stage. He released five studio albums with the band in total.
Besides his Guns N' Roses career, Slash had appeared several times while doing solo efforts. At press time, he has only one solo album, 2010's self-titled Slash. He released three studio albums with his side project Slash featuring Myles Kennedy & The Conspirators. In addition to this, Slash appeared two different bands in the past, named Slash's Snakepit and Velvet Revolver.
However, after Metallica released its new tribute collection, The Blacklist Album, SPIN asked 30 different musicians what the album means to them. One of those musicians was Slash from Guns N' Roses. Revealing his thoughts about the band and their record, the musician praised Metallica.
As some of you might know, Metallica's The Blacklist Album is including 53 massive artists from different genres. Although they're criticized by Metallica fans by adding some pop stars like Miley Cyrus and J Balvin in the album, Metallica is happy to announce the effort.
On September 10th, celebrate "The Black Album" your way with "Metallica" (Remastered) and "The Metallica Blacklist". https://t.co/3bMYsWZALZ#BlackAlbum2021 #TheMetallicaBlacklist pic.twitter.com/662mUBwVc2

— Metallica (@Metallica) June 22, 2021
"I think any Metallica album is a given for a hard rock/metal record collection," the musician said when he revealed his thoughts about Metallica. "They are the pinnacle of that style of music, and they were among the first bands to revolutionize that particular style and sound.
"But the Black Album crossed over in a way that made them a household name and they achieved that while maintaining their sonic integrity, songwriting and attitude. They took their signature style and recorded an album that became universally accessible, but still fucking cool."
Slash Says Metallica's The Black Album Will Live Forever
Concluding his words about Metallica's self-titled fifth record, titled The Black Album, the guitarist once again praised the band. He said about the heavy metal pioneer's success that it is a huge feat. He also added his words that The Black Album's legacy will live on forever.
"That is no small feat and maybe something that artists like Metallica might not even want to do – but it happened on this record," Slash said. "For them, the Black Album's legacy will live on forever."