Sammy Hagar On Rod Stewart: "He Was So Charismatic That I Was Just Dwarfed"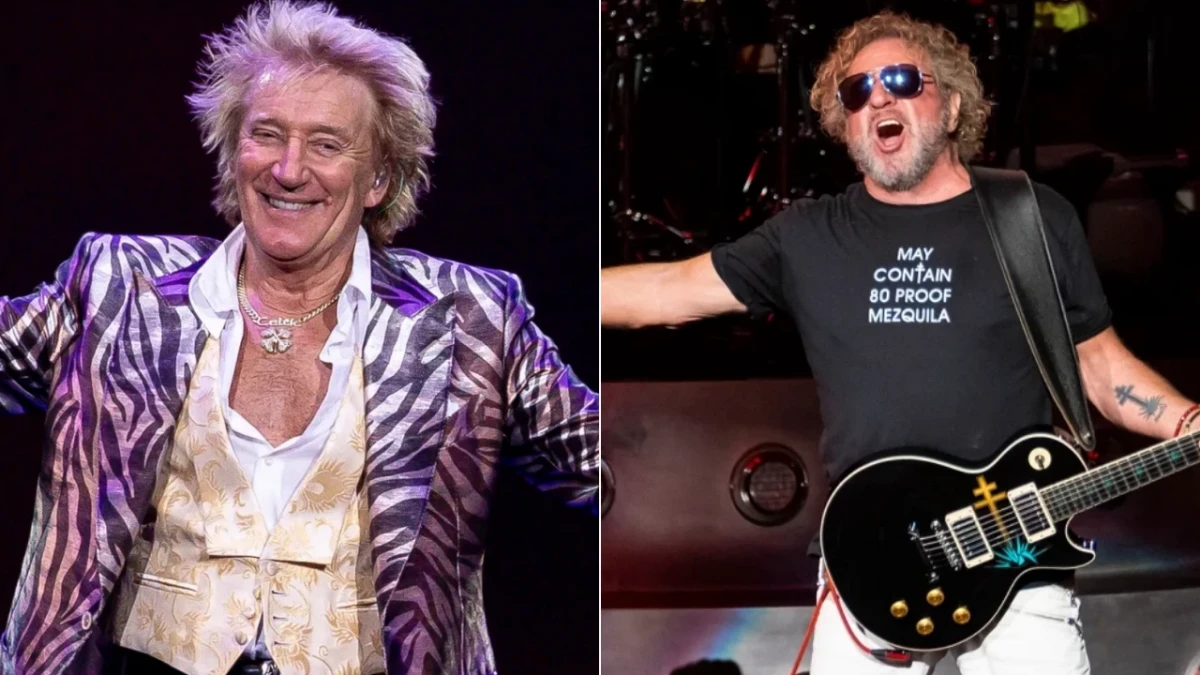 Former Van Halen singer Sammy Hagar opened up about his admiration for Rod Stewart. The musician recalled seeing Stewart live and his shyness against him, explaining why he was scared of meeting with him.
Hagar's music career started in the 1970s when he was the lead singer of the hard rock band Montrose. The band's self-titled debut album was a critical and commercial success, and Hagar's powerful vocals and charismatic stage presence helped make the band one of the most popular hard rock acts of the era. After leaving Montrose in 1975, Hagar pursued a solo career, releasing a string of successful albums that showcased his distinctive brand of hard rock and blues-influenced music.
In 1985, Hagar replaced David Lee Roth as the lead singer of the rock band Van Halen. His tenure with the band was marked by a string of hit albums, including 5150, OU812, and Balance. Moreover, Hagar's vocal and songwriting contributions helped keep Van Halen at the top of the charts for over a decade. However, Hagar's relationship with the band eventually soured, and he left Van Halen in 1996.
In the past, Sammy Hagar always cited Rod Stewart as a major influence on his own music, particularly in terms of his soulful vocals and ability to connect with audiences. He was impressed by Stewart's distinctive raspy voice and soulful songwriting.
During his recent appearance on Storytime with Sammy, the singer revealed whether he had a fanboy moment in his past. He looked back on the early days of his band Montrose and admitted that he was a huge fan of Rod Stewart in those days.
"Have I ever been a fanboy? Me? Absolutely! If I would've ever seen Elvis [Presley], I would've gone crazy, but I was just really young then," Hagar reveals. "I just remember I was always a Rod Stewart fan when I first started Montrose. I was playing in Europe, Montrose was on tour, and The Doobie Brothers were headlining Montrose's opening. My drummer, Denny Carmasi, and I were staring at the side of the stage, watching The Doobie Brothers."
Sammy Hagar Admits Rod Stewart Was Very Charismatic That Made Him Feel 'Dwarf'
In the continuation, Sammy Hagar went on to praise Rod Stewart. He described the musicians as a superstar.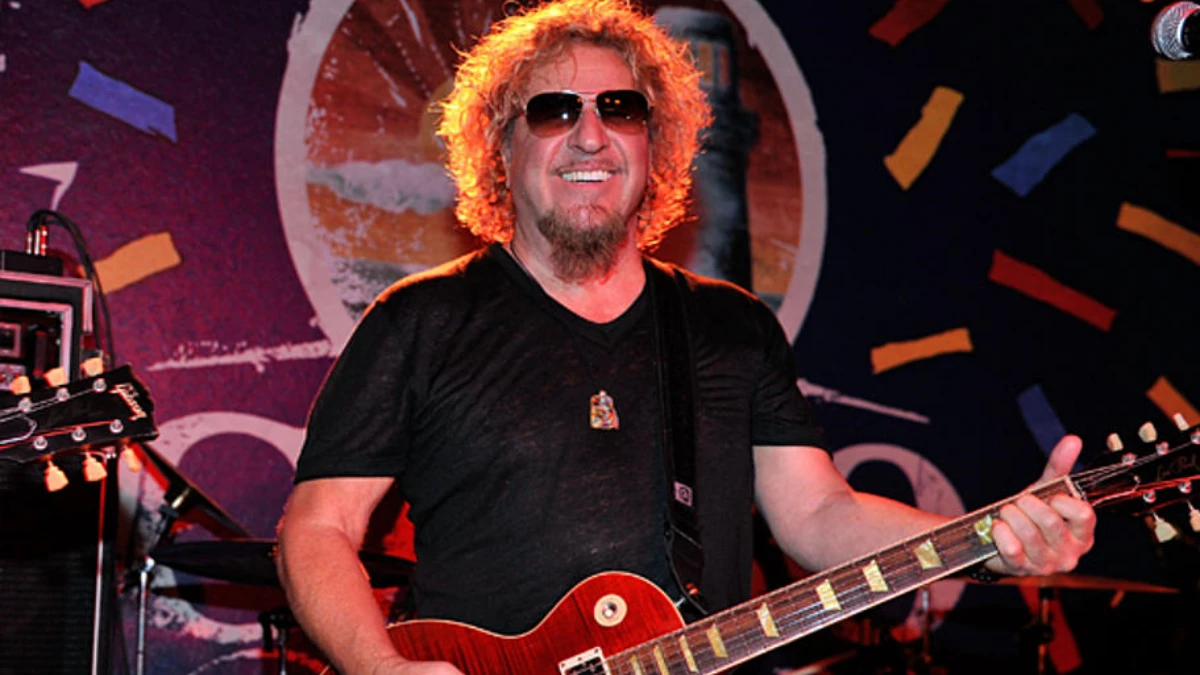 "And in walks Rod Stewart in a yellow suit, shiny, hair all spiked up," Hagar continues. "Britt Eckland was with him, and she was, like, you know, leopard skin. They were just superstars. They looked like the most charismatic superstars on the planet."
Sammy Hagar then mentioned he felt dwarfed in front of charismatic musician Rod Stewart. According to him, he was intimidated to be around him.
"They walked up next to us, and it was like – I couldn't even go up and introduce myself," he adds. "I was a fan, but he was so charismatic that I was just dwarfed.
"Denny and I looked at each other like, 'Let's get out of here, man! He might see us!' We were so intimidated. We didn't want to be around him. We thought he was going to ask us to go get him a coke or to take this coat and say, 'Go hang it up for me' or something.'"
Before concluding his words, Hagar once again praised Rod Stewart, saying that he always blew his mind.
"Honestly, I've never been so starstruck in my life," he admits. "I have met Rod since then. He's always very charismatic and always dressed to the nines. He's a superstar, and he blew my mind."
In late March 2023, Sammy Hagar discussed his future plans with his band The Circle. He said they had plans to play early Van Halen songs on their shows.
"Michael and I will feature what we call 'The Other Half', with a lot more Van Halen, even a few early songs," Hagar said.