The Top 5 Albums That Rob Halford Named His Favorites Ever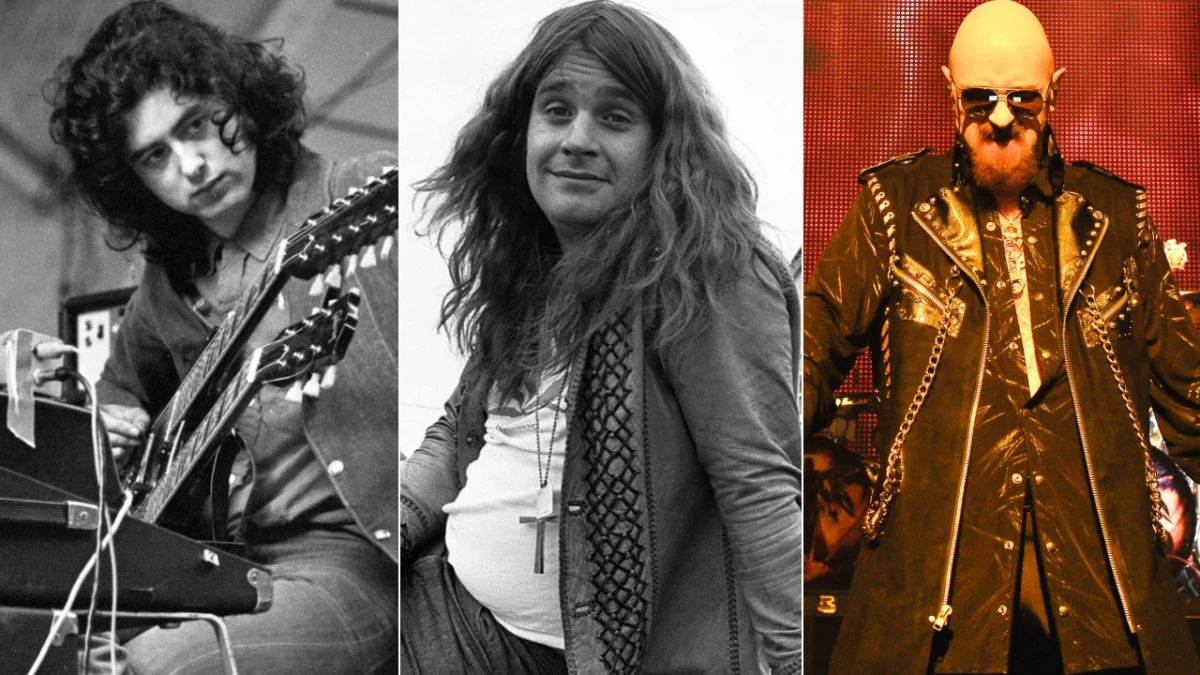 Rob Halford is a legendary figure in the world of heavy metal music, known for his powerful vocals, commanding stage presence, and iconic fashion sense. He helped define the genre in the 1970s and 1980s, and his influence can still be heard in countless metal bands today. But in this article, we will look at the albums that influenced Rob Halford, and he picked as his favorites of all time.
Halford began his musical career in the late 1960s, performing with a series of local bands before joining Judas Priest in 1973. With his soaring, operatic voice and theatrical flair, the vocalist quickly became the face of the band, leading them to worldwide success with hits like Breaking the Law, Living After Midnight, and You've Got Another Thing Comin'.
But Halford's impact on metal went beyond his success with Judas Priest. His solo work, including the critically acclaimed album Resurrection, showcased his range and versatility as a vocalist, while his willingness to speak openly about his sexuality helped to break down barriers in a genre often associated with machismo and homophobia.
However, let's detail Rob Halford's favorite albums of all time.
The 5 Albums That Rob Halford Picked As His Favorites Ever
In 2020, Rob Halford sat with Rolling Stone magazine to pick his favorite albums ever. He named great bands, including Black Sabbath, Queen, and Deep Purple. So, let's see Rob Halford's favorite albums from these bands.
#5. Deep Purple – Machine Head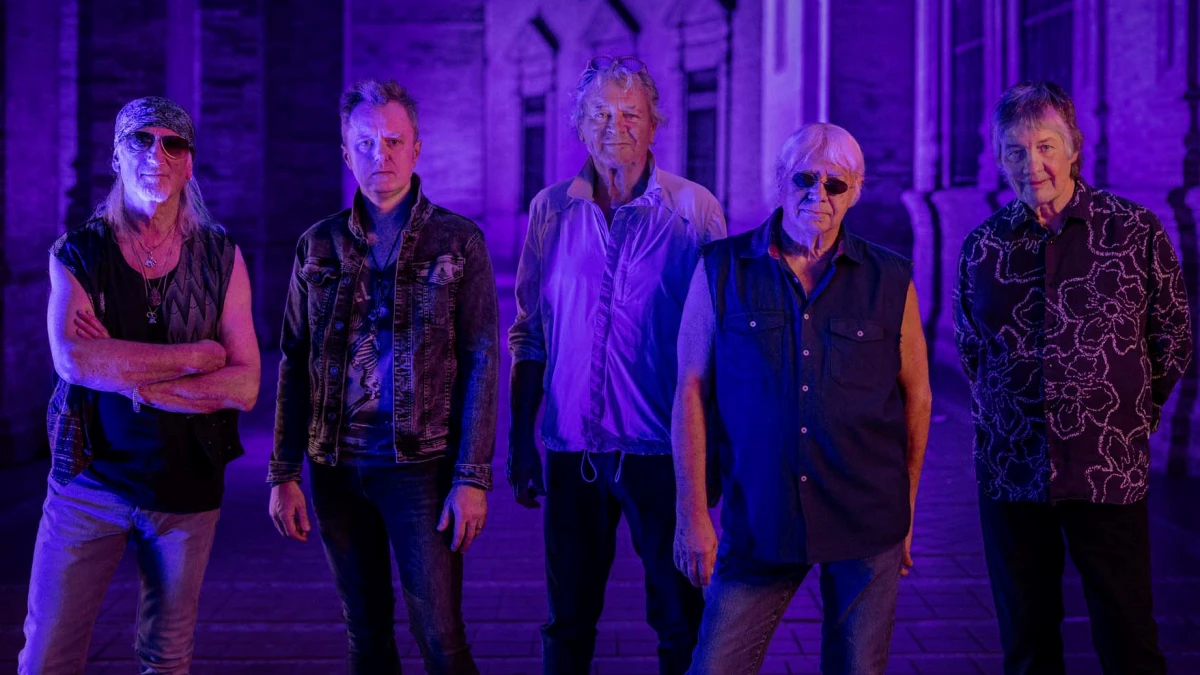 Deep Purple's Machine Head was one of those albums that Rob Halford added to the list. The album is a seminal work of hard rock music that has stood the test of time since its release in 1972. It captured the band at the height of their powers, and is widely regarded as one of the greatest rock albums ever made.
Featuring classic tracks such as Smoke on the Water, Highway Star, and Lazy, Machine Head showcased Deep Purple's virtuosic musicianship and songwriting prowess, as well as their penchant for blending heavy riffs with intricate melodies and virtuoso solos.
In 2018, Halford named Machine Head his all-time favorite from Deep Purple. He also praised the band's singer, Ian Gillan.
"It has always been one of my [favorite records]," he said. "Ian Gillan is just a phenomenal singer. He's also been a big inspiration to me as a singer since I started. I listened to a lot of other singers to get an understanding of what the voice was capable of doing, and Ian was a tremendous inspiration for me."
#4. The Beatles – A Hard Day's Night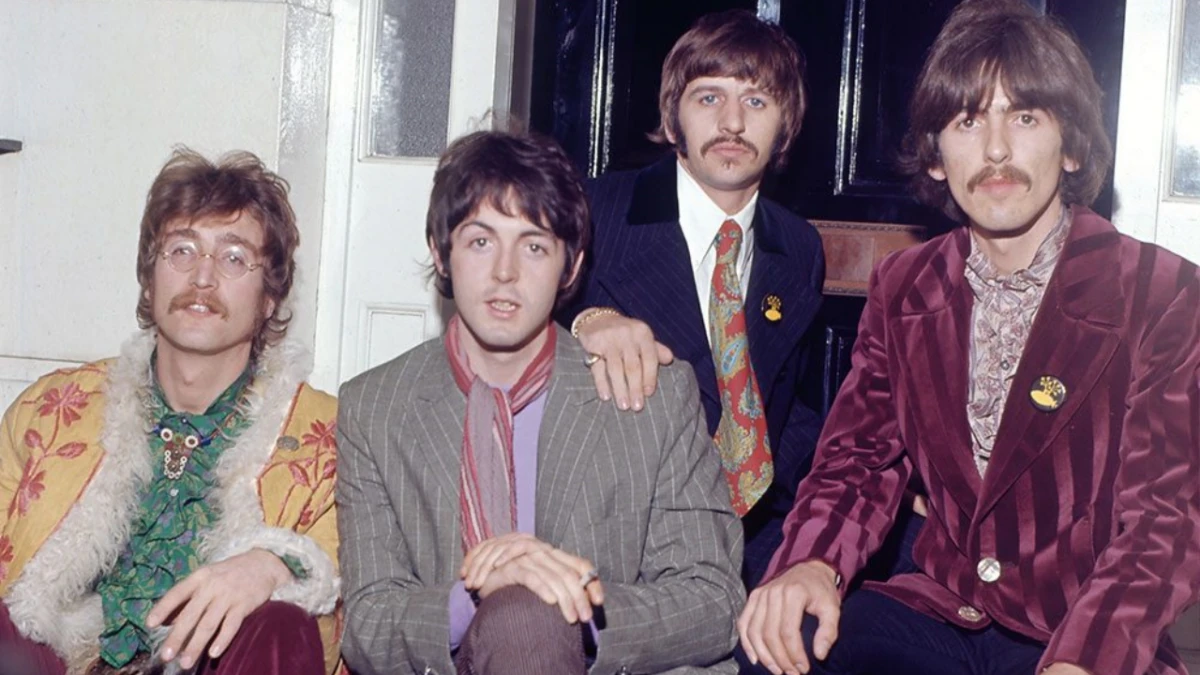 Released in 1964, A Hard Day's Night by The Beatles served as the soundtrack to the band's first feature film of the same name and is widely regarded as one of the most important albums in the history of rock and roll.
Featuring hit tracks such as the title track A Hard Day's Night, Can't Buy Me Love, and And I Love Her, the album showcased The Beatles' signature blend of catchy melodies, tight harmonies, and clever lyrics. It also demonstrated the band's versatility, with tracks ranging from the upbeat rock and roll of I Should Have Known Better to the more introspective balladry of If I Fell.
The success of the album was immediate and profound, with A Hard Day's Night becoming The Beatles' third consecutive number one album in the United States, and remaining at the top of the charts for 14 weeks. The title track also topped the singles charts on both sides of the Atlantic, cementing the band's status as a global phenomenon.
In November 2020, Rob Halford praised The Beatles and their vocalist, revealing how the late singer John Lennon inspired him.
"John Lennon was a big inspiration for me as a person, musician, and activist, so definitely The Beatles," he says. "It was great, brilliant, absolutely stellar. For me, The Beatles were a great inspiration.
"I didn't really understand the voice that much at the time, but I know I must've been soaking that in how voices can do extraordinary things, particularly the harmonies that The Beatles used to do."
#3. Queen – Queen II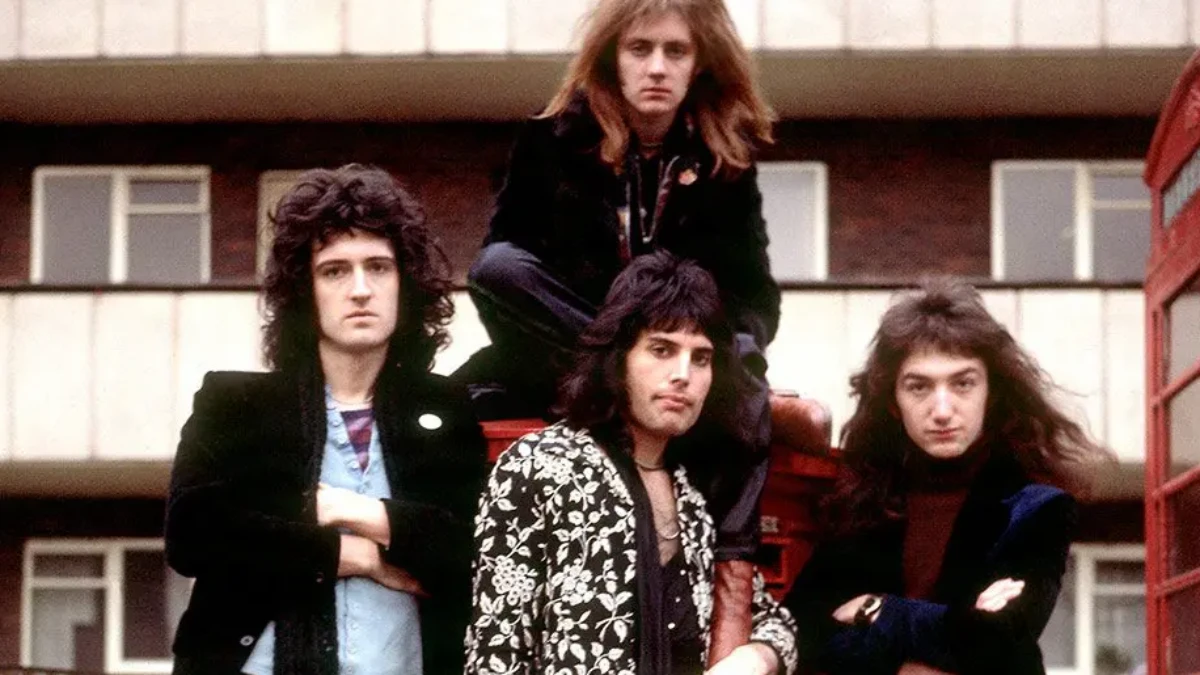 Rob Halford picked Queen's Queen II album as one of his favorites of all time during the interview. The band released the album in 1974. It was one of the most innovative and influential acts of the 1970s, featuring great songs such as Seven Seas of Rhye, White Queen (As It Began), and The March of the Black Queen.
Queen II was also instrumental in shaping the band's image and identity, with its distinctive black and white cover art featuring the band members in their iconic "glam rock" outfits. This visual style would go on to become a hallmark of the band's brand and helped to establish them as one of the most visually striking acts of the era.
However, revealing the album's influence on him, Halford mentioned the album's own character and identity.
"I have always been a massive Queen fan," he said. "Every single album that I listen to by Queen has its own character and identity, much like Priest in that respect.
"I've kind of suggested that in some elements, Priest is like Queen because no two Priest albums are the same.
"It's very much the case with Queen. The second album, 'Queen II,' defines that. By the time they did 'Queen II,' they'd become very adventurous. They were just going panoramic.
#2. Led Zeppelin – Led Zeppelin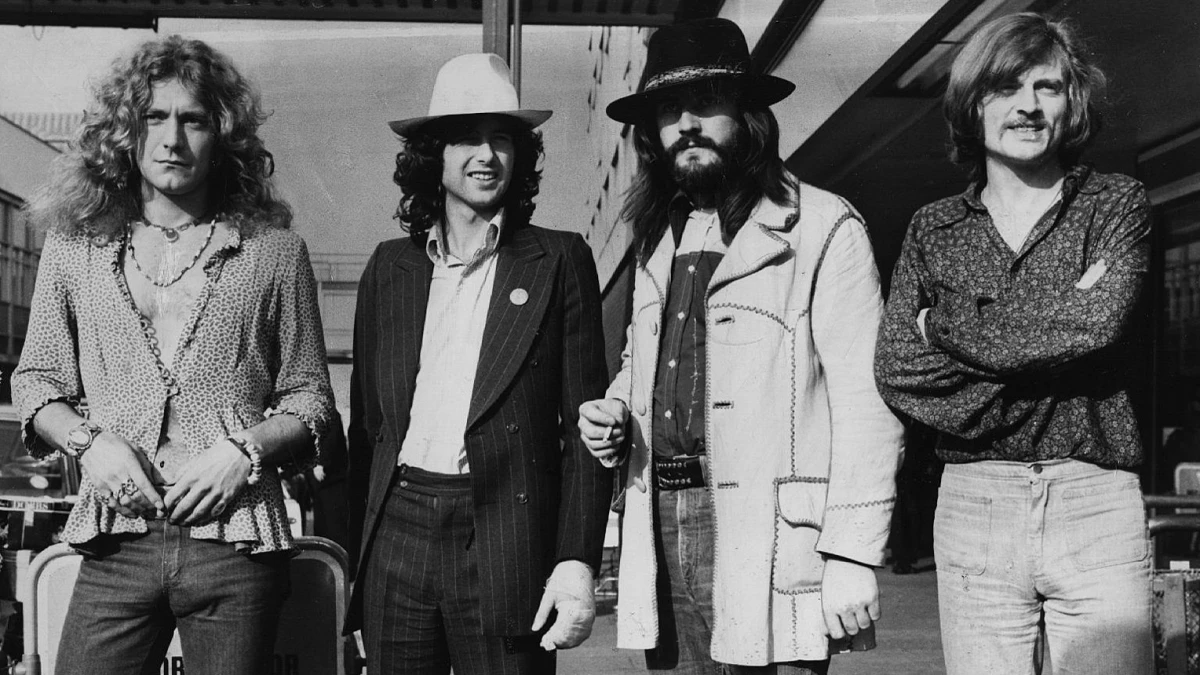 Led Zeppelin's self-titled debut album, Led Zeppelin, was one of those albums that Rob Halford picked as his favorite of all time. Released in 1969, the album was a stunning showcase of the band's raw energy, virtuosic musicianship, and pioneering use of heavy blues and hard rock.
Featuring classic tracks such as Good Times Bad Times, Dazed and Confused, and Communication Breakdown, the album announced the arrival of a new era in rock music, one that would come to be dominated by Led Zeppelin and their imitators. It also demonstrated the band's versatility, with tracks ranging from the bluesy "You Shook Me to the folk-inspired "Babe I'm Gonna Leave You."
When Halford mentioned the album, the singer admitted the blues was where Led Zeppelin started its journey.
"The thing about this particular album is it's got a lot of the transitional experience in heavy, hard rock that includes a lot of blues vibes. And they've freely admitted that the blues is where the basic journey for this band started out."
In 2021, Halford also admitted he emulated Led Zeppelin's Robert Plant in the past.
"I don't think I was singing that way when I heard Robert [Plant] sing," Halford says. "Obviously, I was in my early metal years but I'm sure in jams, rehearsals, and whatever else I was doing, I emulated his expressions."
#1. Black Sabbath – Black Sabbath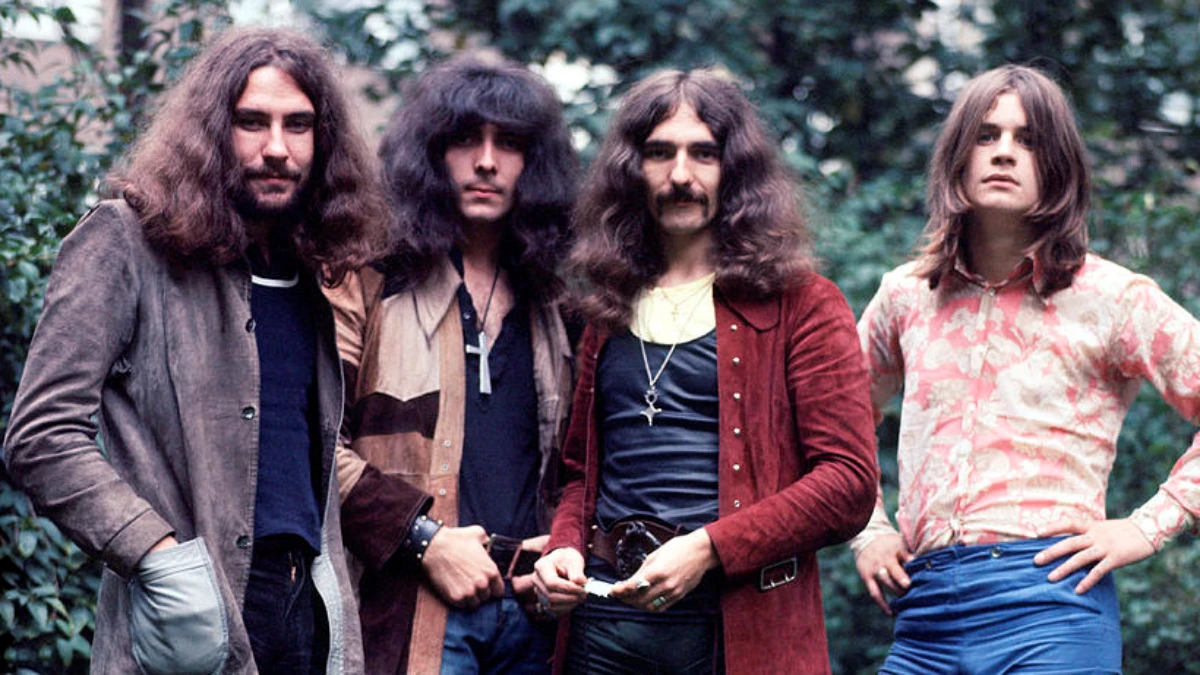 Featuring classic tracks such as Black Sabbath, N.I.B., and The Wizard, Black Sabbath's self-titled album was released in 1970. It showcased the band's raw and aggressive sound, with Tony Iommi's signature guitar riffs and Ozzy Osbourne's distinctive vocals setting the tone for the heavy metal sound that would dominate the next several decades.
The album was a commercial success, reaching the top ten on the UK charts and earning widespread acclaim for its innovative sound and production. It was also notable for its dark and macabre themes, which set it apart from the more upbeat and optimistic rock music of the time.
Rob Halford's all-time favorite album was Black Sabbath's self-titled Black Sabbath album. Explaining why he chose the album, the singer said the artists' first albums describe what they really are.
"We literally grew up together, inventing this great music that we love and cherish so much called heavy-metal music," Halford said. "I chose the Black Sabbath album just because, like so many bands, your first one or two records really establish who you are as a band."
Furthermore, Rob Halford stepped in Black Sabbath twice in 1992 and 2004. Recalling his first time with the band, Halford disclosed how he ended up playing with them in the 1990s.
"How that happened was… you know, when Ronnie was working with [Black] Sabbath, and there was an opportunity for the band to do a little bit of a reunion at that show in Costa Mesa with Ozzy, Ronnie said, 'I'm just gonna step aside for personal reasons.' So he did. And then I get a call from Tony [Iommi, guitarist], 'Can you come and help us out?' 'Yeah, what do you want me to do?' Blah blah blah," Halford told Ozzy's Boneyard.