Megadeth's Dave Mustaine Recalls His Battle Against Cancer: "I Had Tears Coming Down My Face"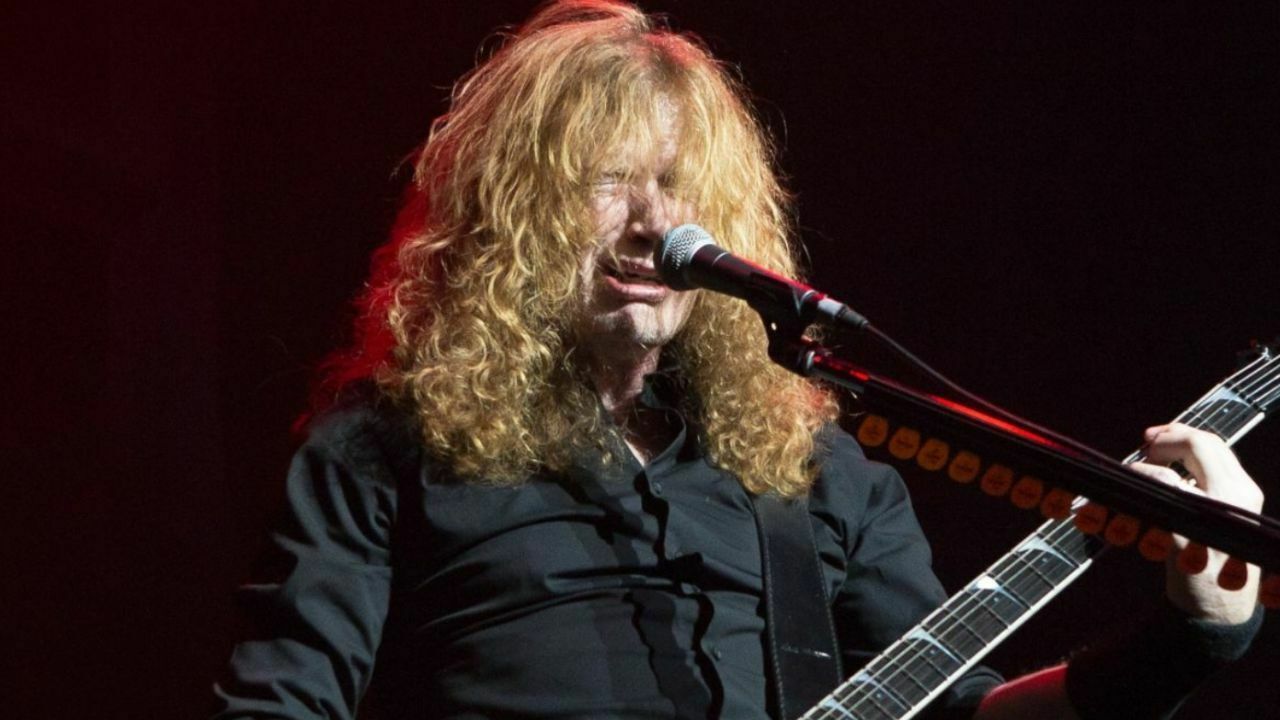 Megadeth frontman Dave Mustaine has recalled his struggle against throat cancer and made fans emotional with some words he revealed.
As you know, Dave Mustaine has announced on his band's social media accounts in June 2019 that he was diagnosed with throat cancer. After the announcement, rock world, his family, and Megadeth fans were saddened deeply and sent supportive messages to help him.
After an 8-month treatment process, the musician won his battle against cancer and announced on January 31 that he is 100% free of cancer. According to him, he went to 51 radiation treatments and nine chemo treatments to recover himself from cancer.
Recently, Mustaine has detailed his cancer progress and recalled how he behaved when he first learned cancer. He said that they were during the Jimi Hendrix Experience tour when Mustaine first noticed cancer. According to him, it strongly hurt him.
"When I found out I had cancer, I was convinced there was something wrong," Mustaine said. "We were out on tour, we were doing the Jimi Hendrix Experience thing, and I had just had a tooth fixed back here on the bottom of my left-hand side.
"And it was hurting really, really, really bad, and I thought, 'I bet the dentist was trying to do something, and something happened, and they didn't see it, and maybe one of those little tools broke off in my gum. Maybe there's some debris, maybe an old crown splintered and a piece of glass from the ceramic went into my gum… Who knows?'
"I go back to the dentist, and he goes, 'Dave, I can't see it, I think you need to go see an oral surgeon – because the oral surgeon will be able to tell you what's going on.' It's like, 'Go to see the oral surgeon,' and he makes me wait.
"There's nobody there, end of the day, he's goofing around with the young chicks in his office, and I'm getting mad, and he comes in, he goes, 'Looks like you got the big C, you need to go see an ENT to make sure.'"
"I Had Tears Coming Down My Face"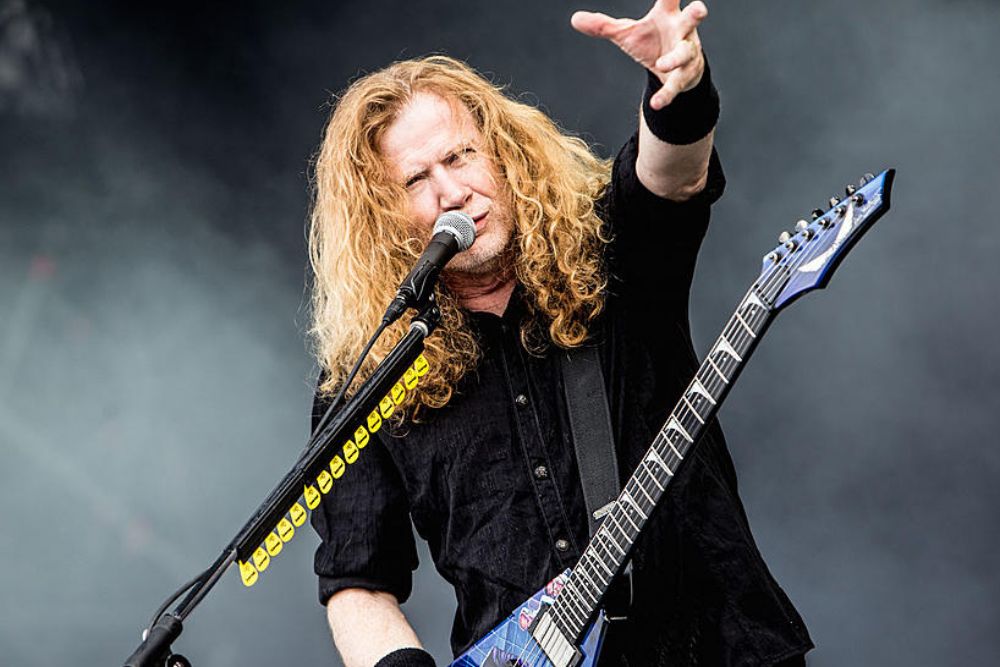 When he continued to talk about how he behaved when he learned it the first time, he stated that he was shocked. Mustaine expressed that he has tears going down his face, although he was not crying.
"And I went," he continued. "I just froze, and then I said, 'What…?' It felt like I was there for a year. And then he said the same thing, 'Looks like you got the big C, you should go see an INT.' So I got up, I walked out, I got in my car, closed the door, and I sat there for a little while.
"I finally looked up, and I had tears coming down my face. I wasn't crying, but I was visibly in some kind of state of denial. I don't know that I ever went into shock, but was visibly surprised, and something was wrong."
Dave Mustaine Says He Was Excited When He Was Pronounced Cancer-Free
Dave Mustaine later revealed how they did the test and what the doctor told him when the test resulted. He concluded his words by expressing his excitement after he was pronounced cancer-free.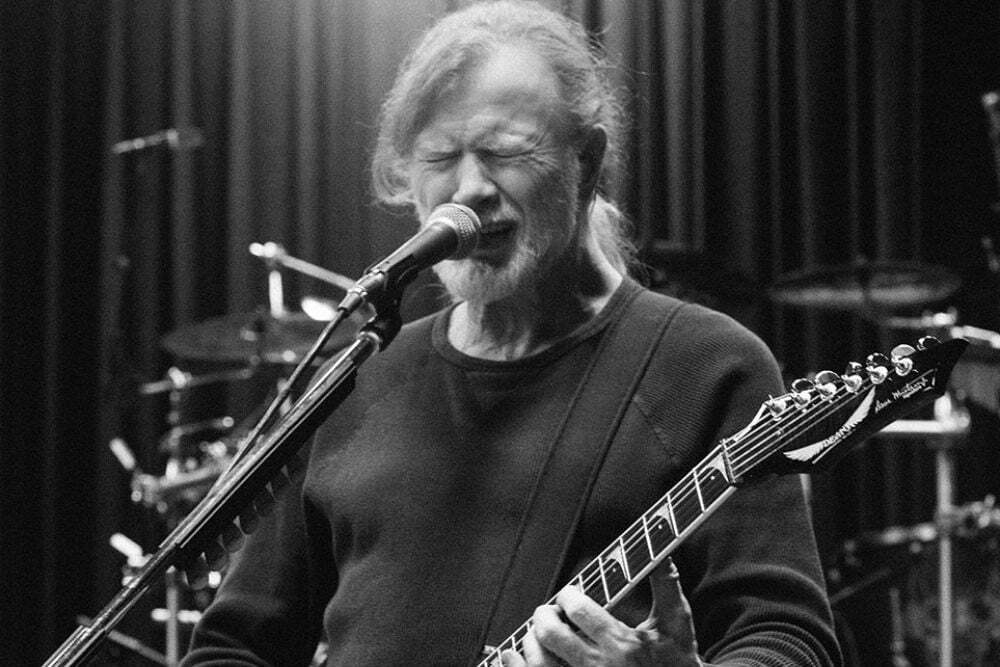 "If you would've seen me, you would've known something was wrong. So, I went to my ENT, who's a really great, young doctor here.
"And he said, 'Well, I can't really see it, we need to do a scope', and he tried to do the scope down my nose, and I started barfing, and he said, 'Well, we're gonna have to knock you out and go in that way.'
"I said 'Look, I don't care what you got to go, you're not putting that down my nose again, I know that much, because it hurts and I can't do it, so if you have to knock me out, knock me out.'
"So they knock me out, do the test, two weeks, he came back to me and he said, 'You have a tumor, and it's on the left side of your throat, and two of the lymph nodes on the right side have it too.'
"We went to the doctor there, and then we went down to MD Anderson down in Texas, and he said, 'Well, you're gonna have to live here for 11 weeks.' And I was like, 'No way, I'm not gonna be down here and wait for my family for 11 weeks while I can die from this shit.'
"So I went back home, and I went to Vanderbilt, and my radiologist and my chemotherapist saved my life, and I feel great.
"I have fatigue really bad sometimes, I mean, I can fall asleep on a dime if not taking care of myself, but it's gotten a lot better.
"When I first was pronounced cancer-free [in 2020], I was really excited, but I was really, really weak."