The Beatles' Paul McCartney Recalls First Marijuana Experience With Bob Dylan: "We Were Laughing At Each Other"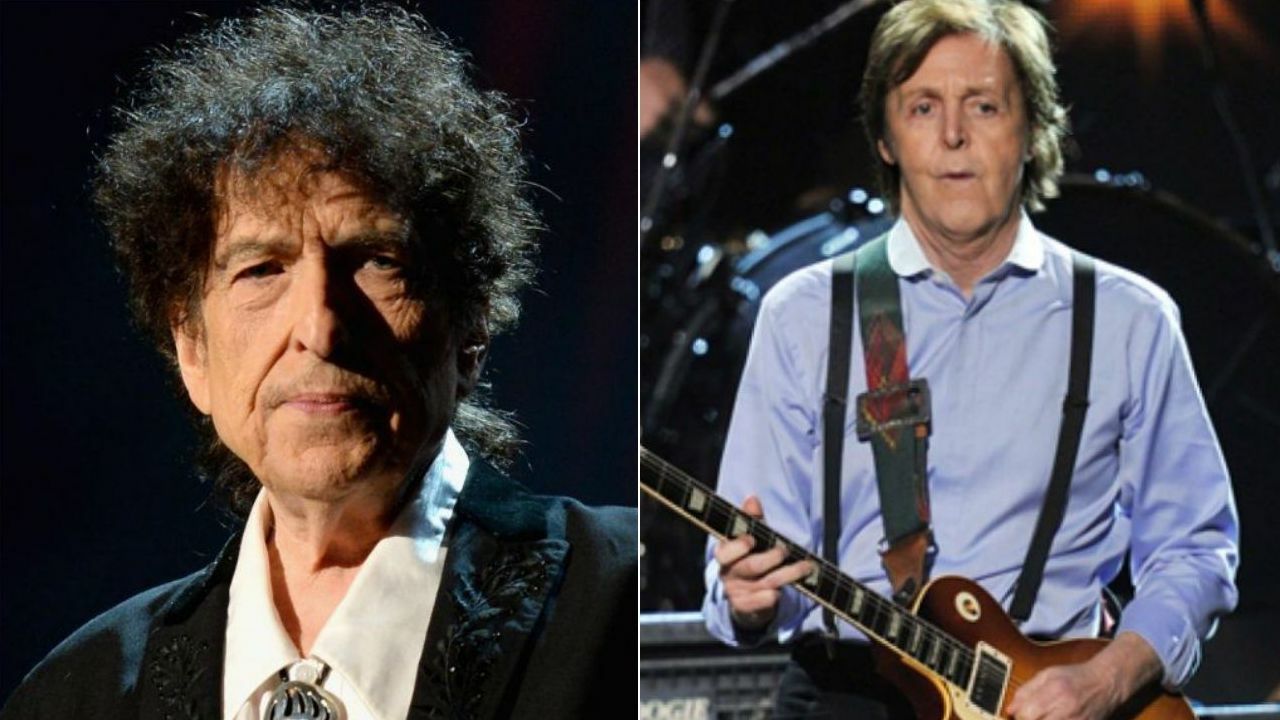 The Beatles guitarist Paul McCartney recalled his first marijuana experience with Bob Dylan while focusing on the band's classic Got to Get You Into My Life and admitted that they were laughed at each other when they took their first.
The Beatles was an English rock band formed in Liverpool in 1960 by the band's legends Paul McCartney and John Lennon. Throughout its 10-year career until 1970, the original line-up of the band consisted of John Lennon, Paul McCartney, George Harrison and Ringo Starr.
The richest rockstar in the community, Paul McCartney, was one of those founding members of the rock band, The Beatles. After The Beatles disbanded, McCartney launched his solo career. Releasing 18 solo studio albums in total, his latest album was titled McCartney III and was released on December 18, 2020.
The band had released Got to Get You Into My Life in 1966 on their seventh studio album, Revolver. The song was originally written by Paul McCartney himself but credited to songwriting partnership Lennon-McCartney.
However, during a recent appearance on BBC Radio, Paul McCartney has opened up what the song meant to him and how he wrote the song back in the days. He recalled the time they made a party with Bob Dylan and his bringing them a piece of marijuana. Saying that his bandmate Ringo Starr smoked with Dylan first, the guitarist added his first marijuana experience with Dylan.
https://www.youtube.com/watch?v=a4r6OzmTBGo
"'Got to Get You Into My Life,' what we had to get into our lives, it seems, was marijuana," Paul says. "Until we happened upon marijuana, we were drinking men.
"We were introduced to grass when we were in the U.S., and it blew our tiny little minds. Exactly what happened is we were at our hotel suite, maybe in New York, around the summer of '64.
"Bob Dylan turned over with his roadie, the kind of guy who is more than a roadie – an assistant, a friend, sidekick… He just released 'Another Side of Bob Dylan,' and we were just drinking, as usual, having a little party.
"We ordered some drinks from room service – scotch and coke, and French wine were our things back then.
"And Bob disappeared in the backroom, we thought maybe he'd gone to the toilet, but then Ringo [Starr] came out of that backroom looking a bit strange.
"He said, 'I've just been with Bob and he's got some pot!' And we said, 'Oh, what is it like?' And he said, 'Well, the ceiling is sort of moving, coming down.' And that was enough.
"After Ringo said that, the other three of us lept into the backroom where Dylan was, and he gave us a pot from a joint."
Paul McCartney Admits They Were Giggling Each Other When They Took Their First
Later then, the guitarist revealed how they acted when they took their first marijuana experience alongside Bob Dylan. Saying that they were giggling and laughing at each other, the guitarist recalled a hilarious moment with George Harrison.
"We expected something instantaneous so we kept puffing away and saying, 'It's not working, is it?'" Paul continued. "And suddenly, it was working. And we were giggling, laughing at each other.
"I remember George [Harrison, guitar] trying to get away, and I was sort of running after him. It was hilarious, like a cartoon chase. We thought, 'Wow, this is amazing, this stuff.'
"And so it became a part of our repertoire from then on. How did we get the pot? To tell you the truth, it just showed up. There were certain people where you could get it from, you just had to know who had some.
"So this song is my ode to pot. It was something that entered our lives and I thought it was a good idea to write a song. Only I'd know that I was talking about pot."
Elsewhere in the interview, Paul McCartney had recalled his late bandmate John Lennon's nasty behavior after The Beatles disbanded. According to him, the whole thing annoyed him at the time.
"'Too Many People,' this song was written a year or so after The Beatles break-up," McCartneyreveals. "At the time, John was firing missiles at me with his songs, and one or two of them were quite cruel.
"I don't know what he hoped to gain, other than punch me in the face, the whole thing really annoyed me.
"I decided to turn my missiles on him too, but I'm not really that kind of writer, so it was quite veiled. It was the 1970s equivalent of what might today be called a diss track.
"An idea of too many people preaching practices, it was definitely aimed at John telling everyone what they ought to do. I just got fed up being told what to do, so I wrote this song.
"The first verse and the chorus have pretty much all the anger I could muster, and when I did the vocal on the second line, 'Too many reaching for a piece of cake,' I remember singing it as 'piss of cake.'
"Again, I was getting back at John but my heart wasn't really in it. 'You've made this break so good luck with it,' it was pretty mild, I didn't really come out with any savagery."