Jay Jay French Reveals Judas Priest And Van Halen's Life-Changing Songs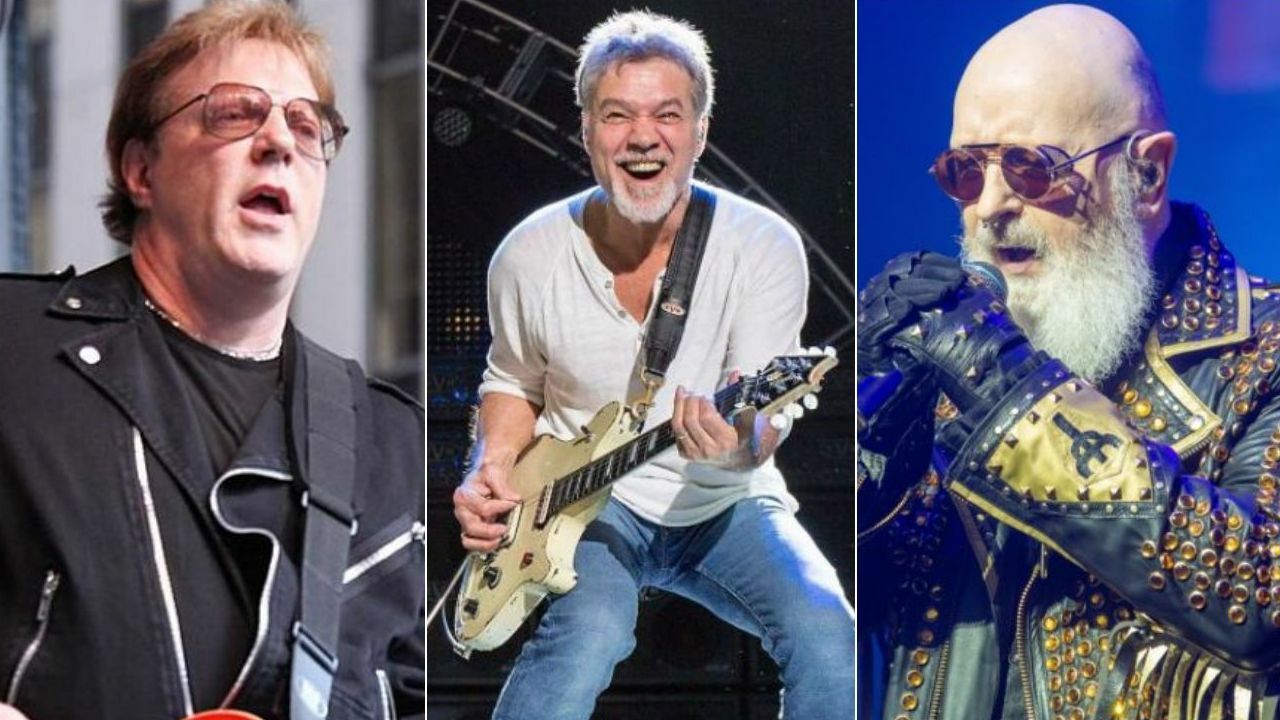 Twisted Sister guitarist Jay Jay French has sent praising words for Van Halen and Judas Priest and said that Van Halen's Eruption and Judas Priest's Exciter are both bands' life-changing songs.
Judas Priest is an English heavy metal band formed in 1969. The band had released their hit song Exciter in their fourth studio album Stained Class, which was released in 1978. The track's writers were the singer Rob Halford and the lead guitarist Glenn Tipton.
On the other hand, Van Halen was the rock band formed in 1973 and disbanded in 2020 after the passing of the late co-founder and guitarist Eddie Van Halen. They had released Eruption in their self-titled debut studio album in 1978.
In the late '70s, the American heavy metal band Twisted Sister had played alongside Judas Priest. Back in those days, Twisted Sister had covered Judas Priest's Breaking The Law and showed off its respect for the band.
However, during a recent chat with David Slavković from Ultimate-Guitar, Jay Jay French was asked how did Judas Priest inspire his band Twisted Sister back in the days. The interviewer has also asked him that whether he got the chance to talk to them. French answered by praising Van Halen and Judas Priest. According to him, Judas Priest's Exciter and Van Halen's Eruption was the bands' life-changing songs.
"So, we were the biggest local band in the New York Tri-State Area," the guitarist says.
"And so, when Priest's album 'Stained Class' came out in '78, that came out the same week as Van Halen's first album – and both those records were life-changing.
"Because, we'd gone through a disco period – the world had gone through a disco period, waiting for what was gonna get us out of that disco thing. One evening, at this club, we heard 'Eruption,' and then we heard 'Exciter.'
"And we thought, 'Who the hell's this?' And we became huge fans. We locked on to Priest pretty heavy, we started doing a lot of Priest songs. We did Van Halen covers, but we did seven Priest covers – a lot of Priest covers.
"So, by 1979 we were given the opportunity to play with Priest. At that point, we could've sold out the theaters by ourselves, so the promoter thought, 'I'll put them on the bill with Priest,' looking at the bands being pretty equal.
"Except, Priest had a record and we didn't, and they were a much more proficient band. I mean, we played thousands of shows, but Priest was a different level.
"I remember watching them from the balcony that night and going, 'Wow!' They had a sound that was particularly uniform, and I think my guitar player and I really loved it, and we wanted that kind of tightness in sound."
The Guitarist Adds Judas Priest Was An Ultra-Tight Band
In the continuation of his words, Jay Jay French once again praised Judas Priest and said they're a tight band of all time. According to him, he wanted Judas Priest's sound in his band's songs.
"Priest was an ultra-tight band, super-tight," he continued. "They just had a sound to them – the guitar players were in tandem perfectly. But we didn't meet them that night.
"I talked to the guitar tech, and I said, 'How do they get that sound?' And he explained how they got it, and we kind of bought the same amplifiers. [Laughs] 'Cause we wanted that sound."
Elsewhere, the guitarist revealed that Dee Snider was inspired by Judas Priest, AC/DC, and Alice Cooper when he wrote his songs in the past. He also said that fans around the world accepted his band like Judas Priest, Alice Cooper, and AC/DC.
"If you listen to the way Dee Snider writes his songs – there's one part Priest, one part AC/DC, one part Alice Cooper," he reveals. "Alice Cooper for the anthems, and AC/DC and Priest for the tonality and the camaraderie of the songs.
"We are – Twisted Sister's accepted in Europe because we are looked on – even though we're from America – we relate to the European and South American – the soccer stadium crowds – because we have big anthems everybody can sing.
"Priest has these songs, Alice Cooper has these songs, AC/DC has these songs – that's what connects us to these countries, this is why we are accepted, where a lot of American metal bands are not accepted."