Paul McCartney Recalls John Lennon's Nasty Behavior After The Beatles Disbanded: "The Whole Thing Really Annoyed Me"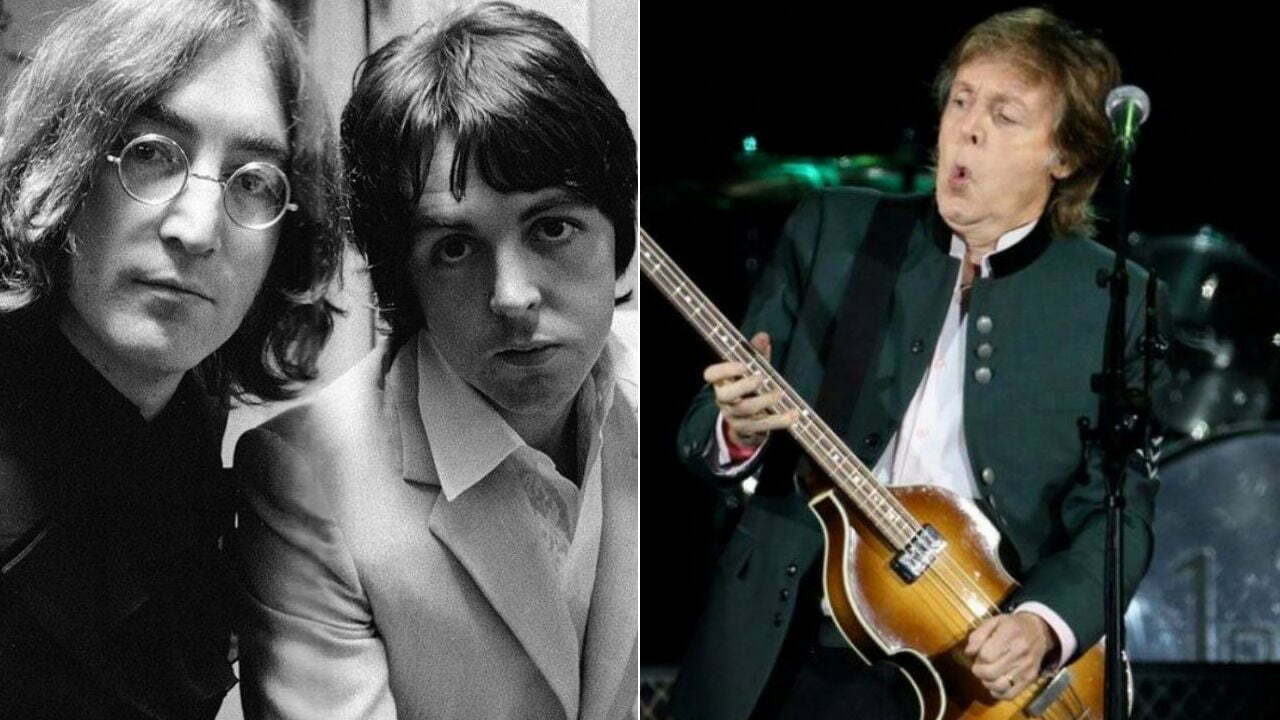 The Beatles legend Paul McCartney discussed if his relationship with John Lennon was good when The Beatles disbanded in 1970 and said that Lennon acted nasty and cruel.
The Beatles was an English rock band formed in Liverpool in 1960 by the band's legends Paul McCartney and John Lennon. Throughout its 10-year career until 1970, the original line-up of the band consisted of John Lennon, Paul McCartney, George Harrison and Ringo Starr.
The richest The Beatles member, Paul McCartney, was one of those founding members of the rock band, The Beatles. After The Beatles disbanded, McCartney launched his solo career. Releasing 18 solo studio albums in total, his latest album was titled McCartney III and was released on December 18, 2020.
On the other hand, John Lennon was the co-founder, rhythm guitarist, co-frontman, and co-lead vocalist of the band from 1960 to 1969. He had appeared in the entire albums of the band and wrote beloved songs such as I Want To Hold Your Hand, I'll Cry Instead, I'll Be Back, No Reply, It's Only Love, Girl, Tomorrow Never Knows, She Said She Said, Good Night, I'm So Tired.
However, in a new appearance on BBC Radio, Paul McCartney has once again mentioned John Lennon. When the interviewer mentioned Paul McCartney's Too Many People song, McCartney revealed why he wrote the song at the time. According to him, John Lennon was firing missiles at him with the songs he wrote, which was so cruel.
https://www.youtube.com/watch?v=a4r6OzmTBGo
"'Too Many People,' this song was written a year or so after The Beatles break-up," McCartney reveals. "At the time, John was firing missiles at me with his songs, and one or two of them were quite cruel.
"I don't know what he hoped to gain, other than punch me in the face, the whole thing really annoyed me.
"I decided to turn my missiles on him too, but I'm not really that kind of writer, so it was quite veiled. It was the 1970s equivalent of what might today be called a diss track.
"An idea of too many people preaching practices, it was definitely aimed at John telling everyone what they ought to do. I just got fed up being told what to do, so I wrote this song.
"The first verse and the chorus have pretty much all the anger I could muster, and when I did the vocal on the second line, 'Too many reaching for a piece of cake,' I remember singing it as 'piss of cake.'
"Again, I was getting back at John but my heart wasn't really in it. 'You've made this break so good luck with it,' it was pretty mild, I didn't really come out with any savagery."
Paul McCartney Mentions Why The Beatles Broke Up
Later then, the musician touched on what he wanted to say in his song Too Many People. He also mentioned how The Beatles broke up and said that he wanted to be peaceful.
"It's actually a fairly upbeat song, it doesn't really sound that vitriolic," he continues. "And if you didn't know the story, I don't know that you'd be able to guess the anger behind this writing.
"It was all a bit weird and a bit nasty, and I basically said, 'Let's be sensible.' We had a lot going on for us in The Beatles, and what actually split us up was the business stuff, and that's pretty pathetic, really, so let's just try to be peaceful, let's maybe give peace a chance…"
Elsewhere in the interview, Paul McCartney had commented on John Lennon's collaboration with his wife Yoko Ono under the name of Plastic Ono Band. According to him, most of what John Lennon and Yoko Ono believed in was crap.
"The thing is – so much they held to be the truth was crap," McCartney said. "'War is over,' well, no, it isn't. 'If enough people want the war to be over, it'll be over…' – I'm not sure that's entirely true."