David Ellefson Reveals Main Reason Why Megadeth Fired Him: "I'm Sure This Was A Long-Standing Resentment Toward Me"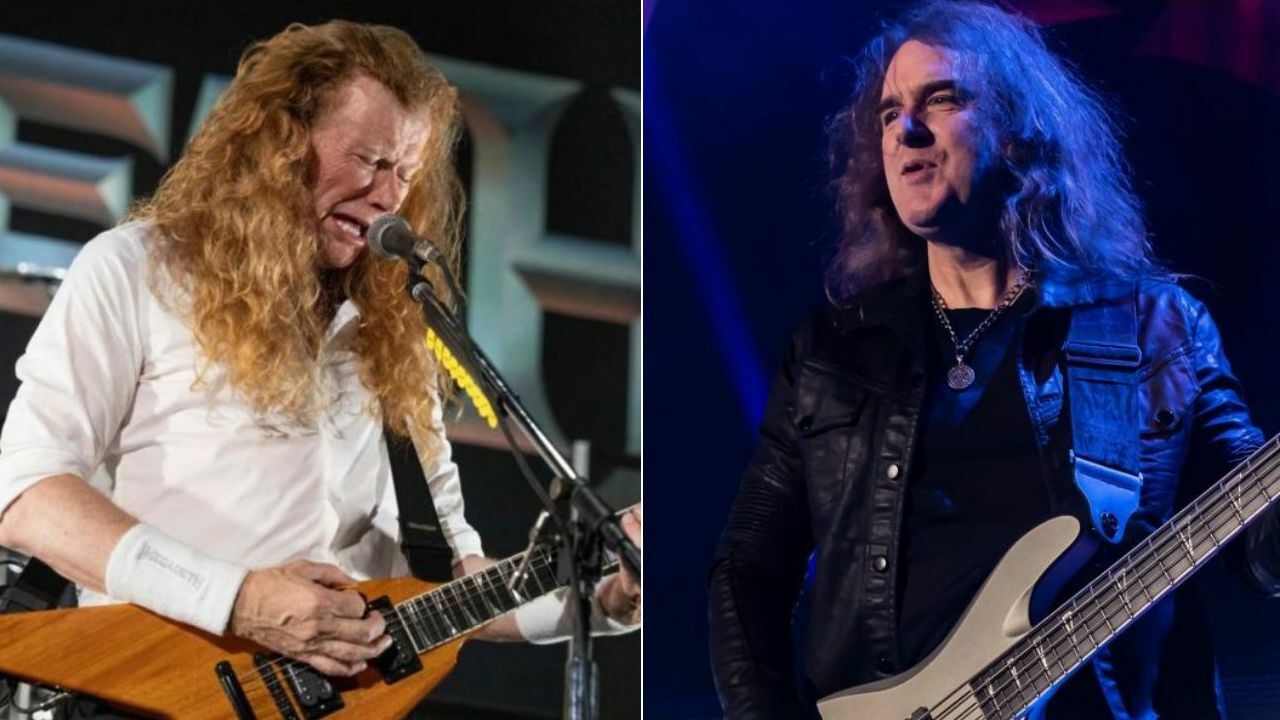 During a recent talk with Mitch Lafon and Jeremy White, former Megadeth bassist David Ellefson has shared his honest opinion on why his band Megadeth fired him after a rumor rose on the internet that he groomed an underage girl.
In May 2021, Megadeth took to its social channels to say that they decided to fire David Ellefson after those rumors were disturbed them. At the time, the bassist's special messages, videos, and photos were leaked online. Following the departure of David Ellefson, the band's leader Dave Mustaine had announced former bassist James LoMenzo rejoined Megadeth as a touring member.
After David Ellefson was fired from Megadeth due to the accusations, the bassist had launched a new band named The Lucid. His new band features Sponge vocalist Vinnie Dombroski, guitarist Drew Fortier and Fear Factory drummer Mike Heller. Also, the band's debut self-titled album had arrived on October 15.
However, during his recent appearance on the internet, David Ellefson once again commented on accusations of grooming an underage girl. When the interviewer asked Ellefson that why Megadeth fired him, Ellefson said that it was not a decision that has taken suddenly.
"I don't know for sure because I've had no further conversations with anyone since then," the bassist says. "But I can only go back to maybe the lawsuit I filed 20 years ago, me not being agreeable to just remix the catalog and those couple of things.
"Those things, I'm sure this was a long-standing resentment toward me, and this was the opportunity to settle the score, and it is what it is.
"And the truth of it is when you're in a band, when you're in any relationship, brotherhood, marriages, whatever, have to agree to disagree because you're not always going to agree on everything.
"I think when things were reset 20 years ago, this was no longer going to be a band, it was no longer a partnership, it was his way or no way, and that was very clear."
David Ellefson Says It's Dramatic To Say Megadeth Fired Him
Elsewhere in the conversation, the musician commented on the opinion that he was Dave Mustaine's employee and that Mustaine fired him easily. According to him, it was funny to say that he was fired from Megadeth.
"Well, for the last 10 years I was an employee, and it's funny to say that I was fired because I hadn't picked up a paycheck from Megadeth since September 2020 when we did the photoshoot for the album," he adds.
"So to say I was fired I think is a bit dramatic. Again, it's not like I was on the payroll, getting a paycheck every week. 'Not rehired for the tour,' yeah, sure, I'll go with that. 'We're not rehiring you for the tour,' OK, fair enough.
"I wasn't getting a weekly paycheck from the group. When we worked, I got paid. When we didn't, I didn't.
"And then hence why I did a coffee company and a record company, and all the other things to fill in the blanks and support myself, and build up my own legacy for my family and to have things like that.
"Certainly, those things, I think, were supported by management, I think they saw that if I wasn't going to be…"
On November 4, David Ellefson had discussed his current friendship with Dave Mustaine. Saying that he wishes everybody the best, the bassist had added that relationships are never really fully done.
"My view on that is, look, relationships are never really fully done – especially one where you've had sort of a brotherhood and a professional [relationship] and friendship and all these other things," Ellefson says.
"If you're in a band, it's not like, 'Dude, it's just business.' You're creative, you're friendly, there's business – all those things are intertwined; it's all part of that. So, if we're not hanging right now…
"I don't wish anybody any ill will; I wish everybody the best. I think that's one of the ways to sort of bless it – you give it your best and you give it your best energy and not harbor grudges on anything.
"Instead of being sad that it's over, be glad that it ever even happened. We got to live a dream. We got to do something most people will never get to do, and we got to do it.
"So, if this is the sort of exit from that, or a timeout from it, whatever it is, let it be what it is."