The 5 Albums Bruce Dickinson Named Some Of His Favorites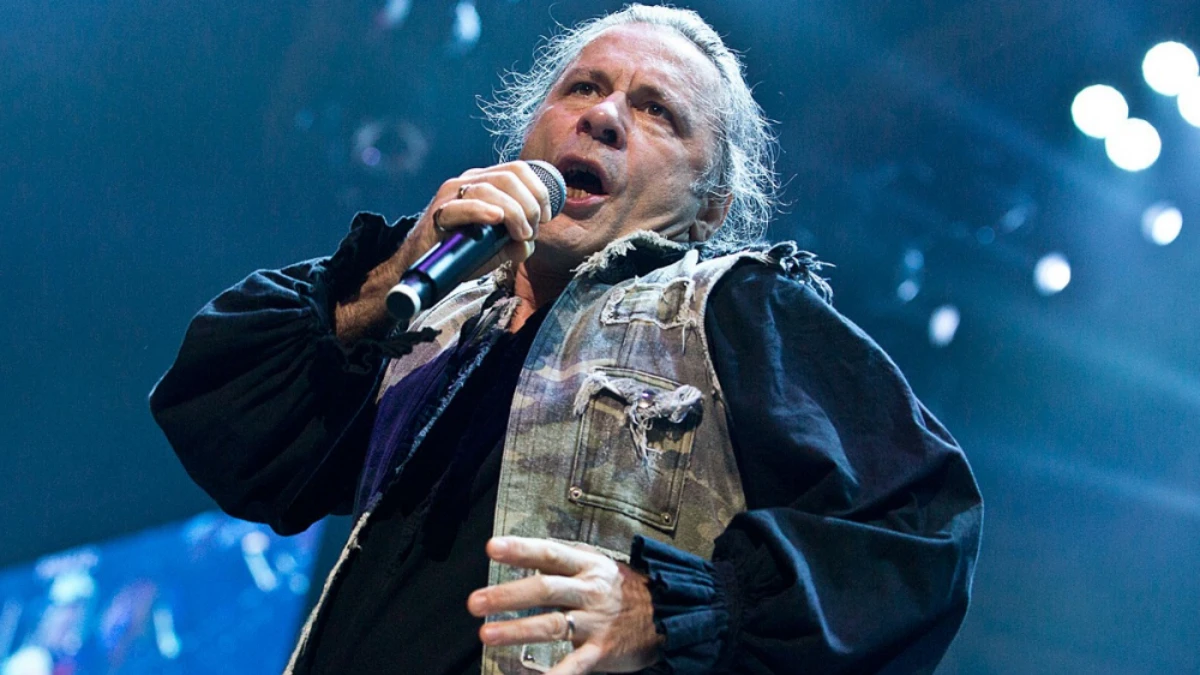 Bruce Dickinson, the illustrious frontman of Iron Maiden, stands as a pioneer, a charismatic force who has shaped the world of heavy metal for decades. But beyond the realm of thunderous riffs and soaring vocals, lies a profound appreciation for the artistry of others. In this article, we will reveal the albums that Bruce Dickinson named some of his favorites.
Bruce Dickinson, a name that resonates with power, passion, and unparalleled stage presence, has carved an indelible mark on the annals of rock and heavy metal. Born to a musical family in Worksop, England, Bruce Dickinson's journey into the world of music was destined from the start. His prodigious talent for singing was evident from a young age, and as he honed his vocal skills, a fiery spirit burned within him, demanding an outlet to unleash his creative force upon the world.
In 1981, fate intervened when Dickinson joined forces with Iron Maiden, a band on the precipice of greatness. With his arrival, the band's sound transformed, reaching new heights of grandeur and intensity. Dickinson's vocal prowess, characterized by his soaring range, commanding presence, and signature air-raid siren scream, became the sonic centerpiece of Iron Maiden's distinctive sound.
As we delve deeper into his favorite albums, we unravel the layers of influence that have shaped Bruce Dickinson's musical career and sound. From the classic rock that ignited his early passion to the hidden gems that have inspired him along the way, we embark on a journey that unveils the mosaic of influences that have shaped the sonic tapestry of this extraordinary artist.
However, let's see the albums that Bruce Dickinson has picked as some of his favorites since his first day in music.
The 5 Albums Bruce Dickinson Picked As His Favorites
Over the years, Bruce Dickinson showed his appreciation for the bands that influenced him with their music. From Deep Purple to Metallica, there were influential albums that Dickinson was inspired by. Today, we picked which albums Bruce Dickinson picked as his favorites. So, let's learn the complete list of Bruce Dickinson's favorite albums.
#5. Jethro Tull – Aqualung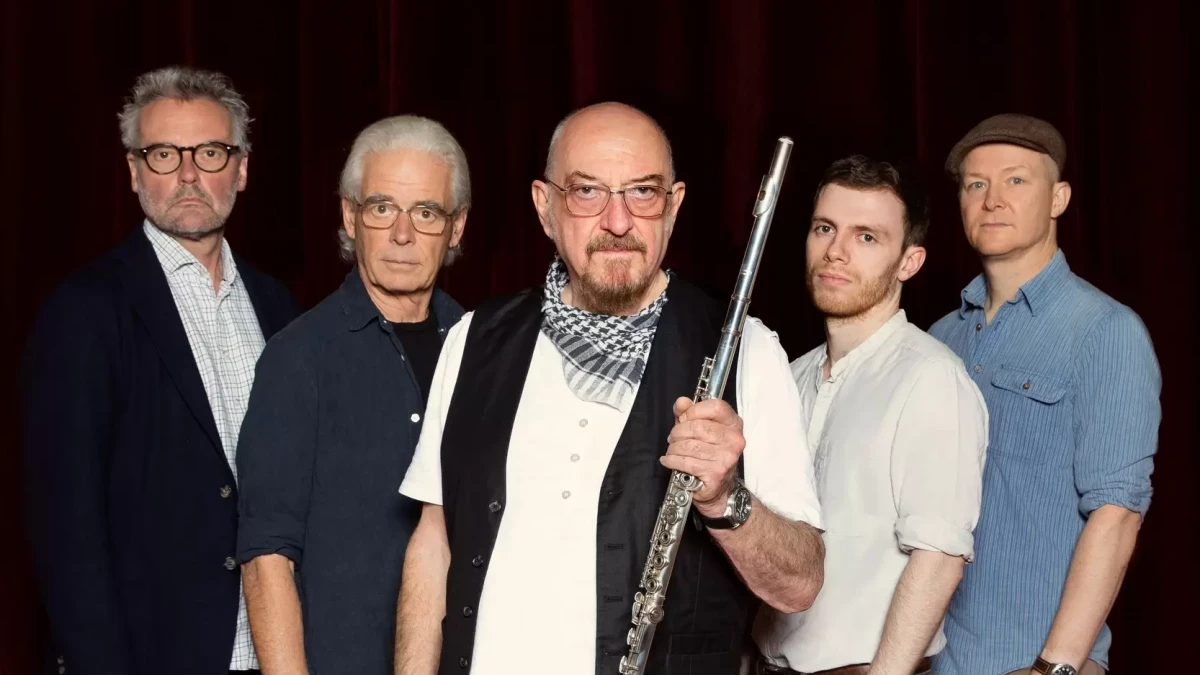 Released in 1971, Jethro Tull's Aqualung album stands as a seminal work of art that has left an indelible mark on the landscape of progressive rock. Led by the enigmatic frontman Ian Anderson, the British rock band ventured into uncharted territory, weaving a sonic tapestry that defied conventions and challenged the boundaries of the genre.
Aqualung is a concept album that explores themes of spirituality, religion, and the human condition. Throughout the album, Jethro Tull showcases their virtuosity, effortlessly blending elements of rock, folk, and classical music. Tracks like Cross-Eyed Mary and Locomotive Breath captivate listeners with their infectious melodies and intricate instrumental interplay, while softer, introspective moments such as Wond'ring Aloud and Cheap Day Return reveal a more delicate side to the band's musical prowess.
When someone think about Bruce Dickinson's influences, there is no chance to pass Jethro Tull. In 2021, he mentioned Jethro Tull's Aqualung as one of his favorite albums, saying: "Steve is a big fan of prog, as am I. I was talking to somebody else about this, about the different bands that we both liked. Steve, for example, is a big fan of Jethro Tull. I'm also a big fan of Jethro Tull. He loves 'A Passion Play' and 'Think As A Brick'; I'm more 'Aqualung' and the early stuff. But nevertheless, we both meet in the middle there."
Moreover, Ian Anderson of Jethro Tull once talked about Dickinson's admiration for Aqualung: "The first thing Iron Maiden seemed to be linked to Jethro Tull was a song called 'Cross-Eyed Mary' which was on the Aqualung album. They did it on an early record release. I think they did it in the same key as I did. But that puts it in the impossible key for Bruce Dickinson. Bruce is a tenor, and I am a baritone, a low baritone."
#4. Rainbow – Rising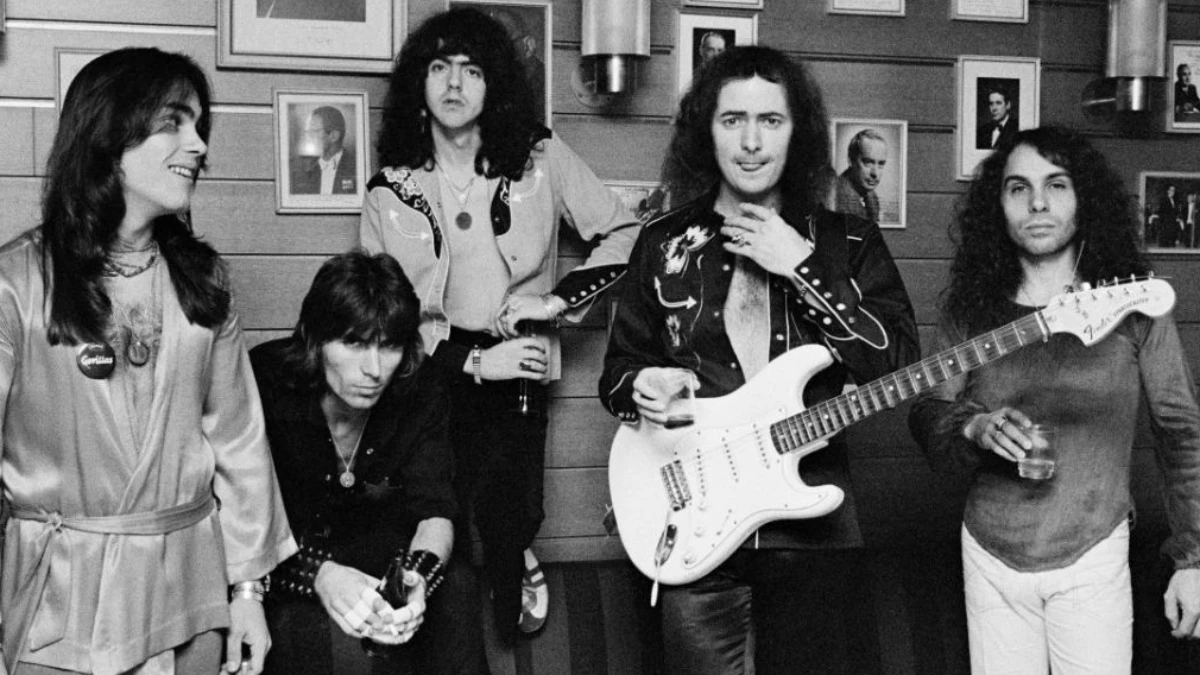 In 1976, Rainbow unleashed their second studio album, Rising, upon the world. This monumental release not only solidified the band's place in the pantheon of hard rock but also served as a testament to the band's exceptional musicianship and innovative sound. Moreover, from the hauntingly beautiful Stargazer with its symphonic arrangements and Dio's mesmerizing vocal delivery, to the anthemic energy of A Light in the Black and the infectious hooks of Starstruck, Rainbow weaves a tapestry of captivating melodies and intricate instrumental interplay.
Furthermore, Rising garnered critical acclaim upon its release, solidifying Rainbow's reputation as a formidable force in the hard rock scene. The album's achievements extended beyond critical praise, as it resonated with audiences worldwide and achieved commercial success, reaching the Top 10 in the UK album charts. Its enduring popularity and influence have solidified its place as a timeless classic in the annals of rock history.
However, Bruce Dickinson named Rainbow's Rising one of his favorites in March 2022. According to him, the album was unique.
"I think the last album – well, for me anyway – the last album that really was a big influence on me before '[The] Number of the Beast' was when I was a kid 'Rainbow Rising' [aka Rising]," he says.
"When you got to hear Ronnie [James Dio] in full throat and [Ritchie] Blackmore playing his pants off and 'Stargazer' and you're going, 'Oh my god, nobody's done this in metal before! Wow, this is just incredible! Here's somewhere to go.'"
#3. Ozzy Osbourne – Blizzard of Ozz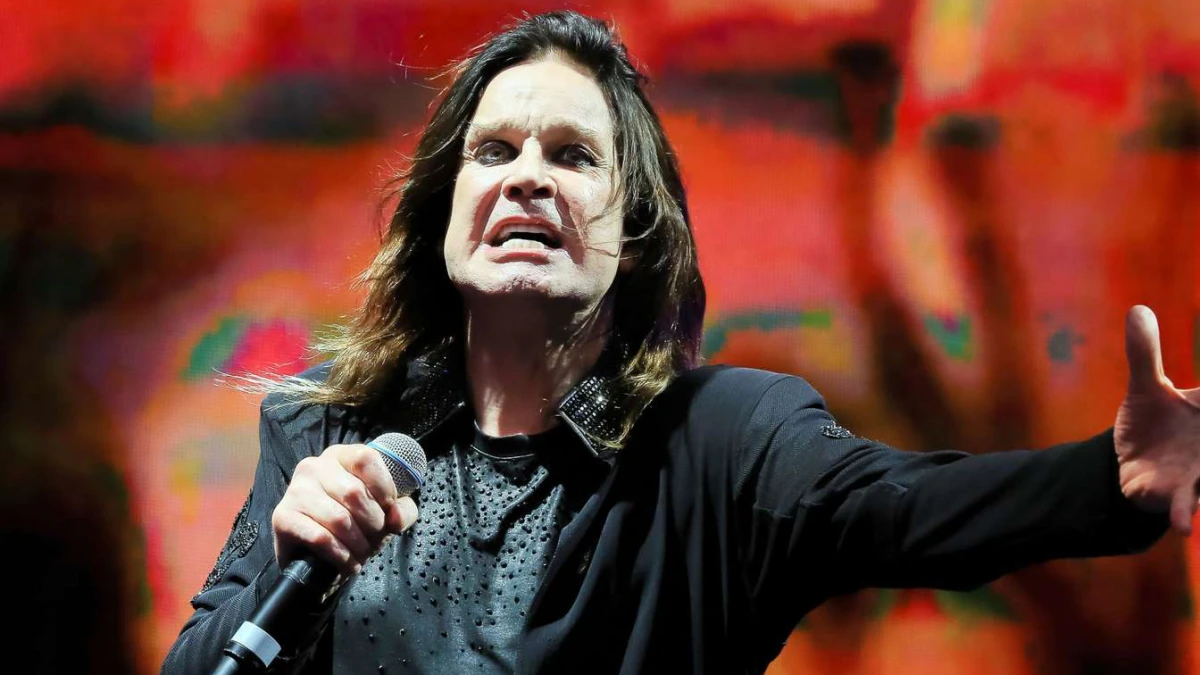 Blizzard of Ozz marked a new chapter in Ozzy Osbourne's artistic journey, featuring a sound that was both familiar and fresh. The album's sonic landscape was crafted by the exceptional guitar work of Randy Rhoads, whose melodic solos and intricate riffs injected a newfound vitality into Ozzy's music. Together, they created a harmonious blend of heavy metal and hard rock that would become a hallmark of Ozzy's solo sound.
The album explodes with the electrifying opening track, I Don't Know, setting the stage for what is to come. From the anthemic Crazy Train to the hauntingly beautiful Mr. Crowley, and the sinister energy of Suicide Solution, Blizzard of Ozz offers a mesmerizing journey through a dark and captivating musical realm. Ozzy's emotive vocals, coupled with Rhoads' virtuosic guitar work, captivate the listener and leave an indelible mark on the metal genre.
In 2017, Dickinson admitted how a huge Ozzy Osbourne fan he was, commenting: "I grew up listening to early Sabbath with Ozzy. Ozzy and Sabbath are icons so that's that, end of story."
#2. Metallica – The Black Album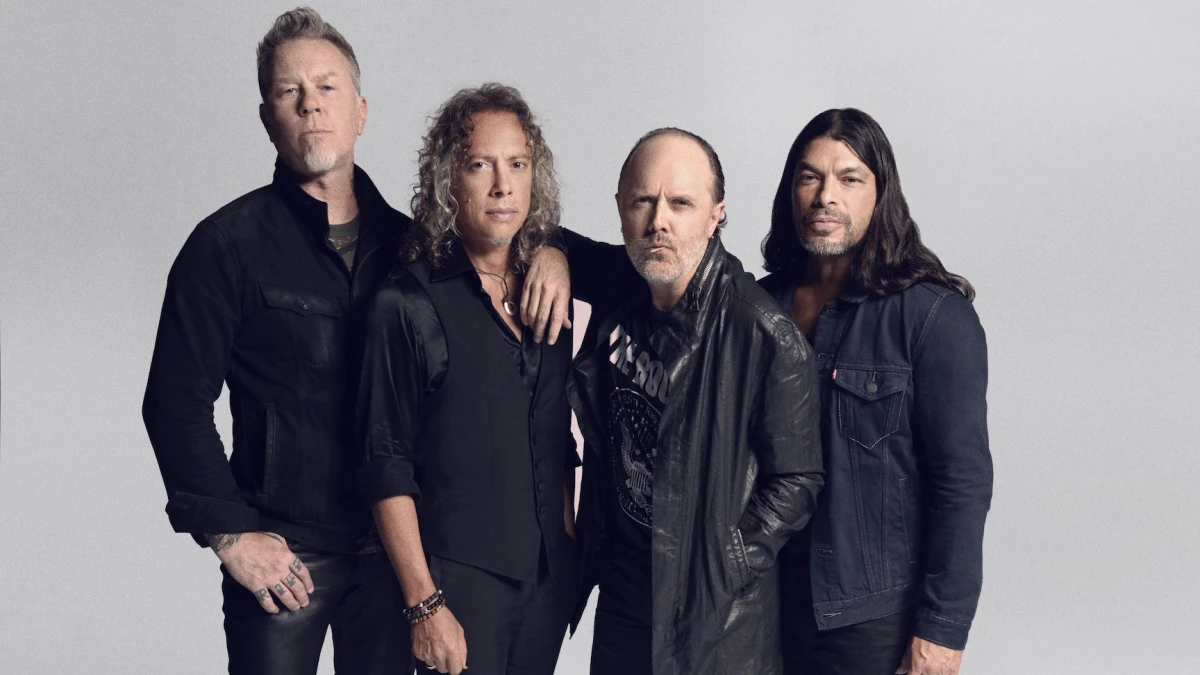 The Black Album by Metallica was also the one that Bruce Dickinson named one of his favorites of all time. The album marked a departure from Metallica's thrash metal roots, as they embraced a more accessible and melodic approach without compromising their raw intensity. The album's sound was characterized by its colossal guitar riffs, thunderous rhythm section, and the distinct vocal delivery of frontman James Hetfield, whose emotionally charged lyrics resonated with legions of fans.
From the unforgettable opening chords of Enter Sandman, The Black Album demanded attention, instantly captivating listeners with its massive sound and infectious hooks. Tracks like Sad But True and The Unforgiven showcased Metallica's ability to create dark, brooding atmospheres, while songs like Nothing Else Matters revealed a more introspective and melodic side to their songwriting.
Metallica achieved remarkable commercial success with The Black Album. It became one of the best-selling albums of all time, with over 48 million copies sold worldwide. Its impact on popular culture cannot be overstated, as its songs became anthems that resonated with a generation hungry for authentic and emotionally charged music.
In August 2021, Bruce Dickinson admitted his admiration for The Black Album and its songs. Saying that the album was effective, Dickinson added it was a well-produced album.
"It's one of those seminal albums that just gets it right," Dickinson says. "It's extremely well-produced, and every note on that album is totally under control.
"I admire how they did it, and what they did with the songs, and it was very effective: it undoubtedly did help push metal into the mainstream."
#1. Deep Purple – In Rock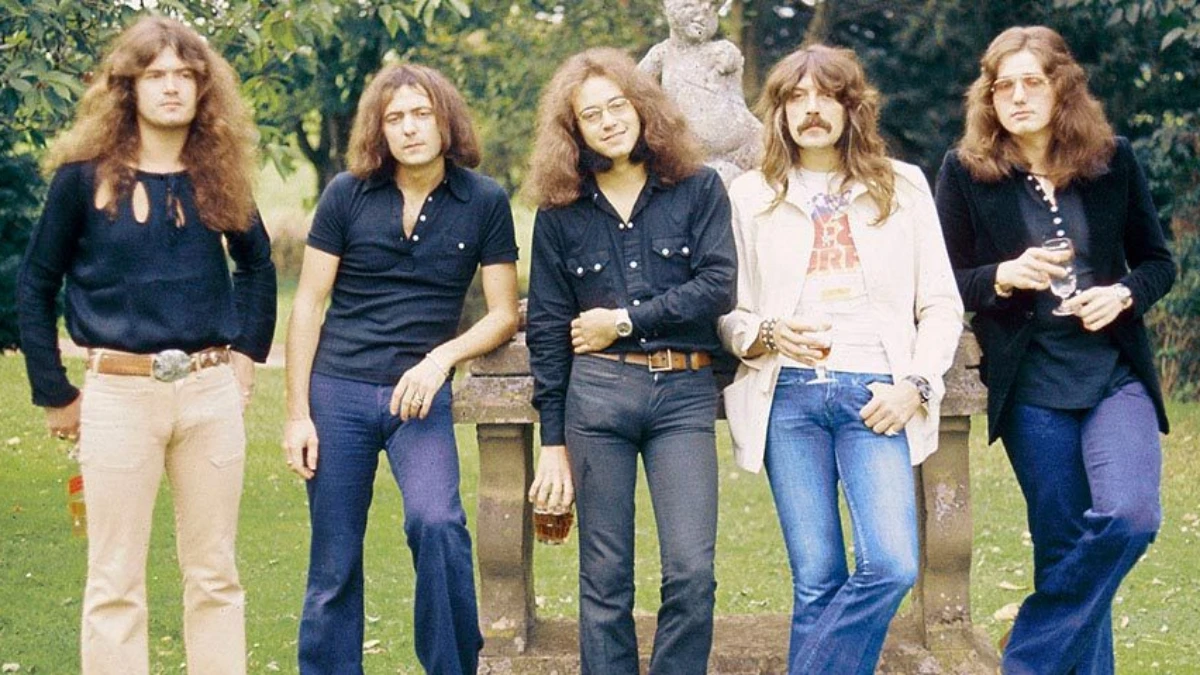 Bruce Dickinson also named In Rock by Deep Purple one of his favorite albums. Released in 1970, In Rock unleashed a sonic assault that would forever redefine the landscape of hard rock music. Moreover, it catapulted Deep Purple into the upper echelons of rock royalty, solidifying their status as one of the genre's most influential and revered bands.
One of the album's standout tracks, Child in Time, remains an enduring masterpiece. Ian Gillan's vocals soar to breathtaking heights, intertwining with Jon Lord's haunting organ melodies, while Ritchie Blackmore's searing guitar solos pierce through the layers of sound. Child in Time captures the essence of Deep Purple's ability to seamlessly blend elements of progressive rock with the raw power of hard-hitting riffs, leaving an indelible mark on the listener's psyche.
In 2018, Bruce Dickinson recalled the first time he heard Deep Purple In Rock during his interview with Double J. He stated that it was a blasting moment.
"I was walking up and down the corridor at boarding school and I heard this racket coming from behind a door," Dickinson says. "I thought, 'Oh my god, what is that?!' So, I knocked on the door and this senior boy opened the door and looked at me with a big sneer on his face, asking, 'Who was that?'. He went, 'Oh, it's Deep Purple if you must know, 'Speed King'' and shut the door."
In the continuation, he admitted that the album was one of the first albums that he owned.
"The second LP that I got was 'Deep Purple In Rock,'" Dickinson revealed. "Scratched to bits. So I paid 50 cents Australian for it. I loved it and played it absolutely to death. I think I might have blown up my parents' stereogram with it."
In the past, Bruce Dickinson played Deep Purple's songs several times. In mid-April 2023, Dickinson played Purple's Burn during his stage at Vibra São Paulo in São Paulo. Also, in November 2021, Dickinson performed Perfect Strangers live at Jon Lord's tribute Concerto For Group And Orchestra in Hungary.
Bruce Dickinson's Favorite Albums:
Deep Purple – In Rock
Metallica – The Black Album
Ozzy Osbourne – Blizzard Of Ozz
Jethro Tull – Aqualung
Rainbow – Rising