Iron Maiden's Bruce Dickinson On Rainbow's 'Rising' Album: "Nobody's Done This In Metal Before"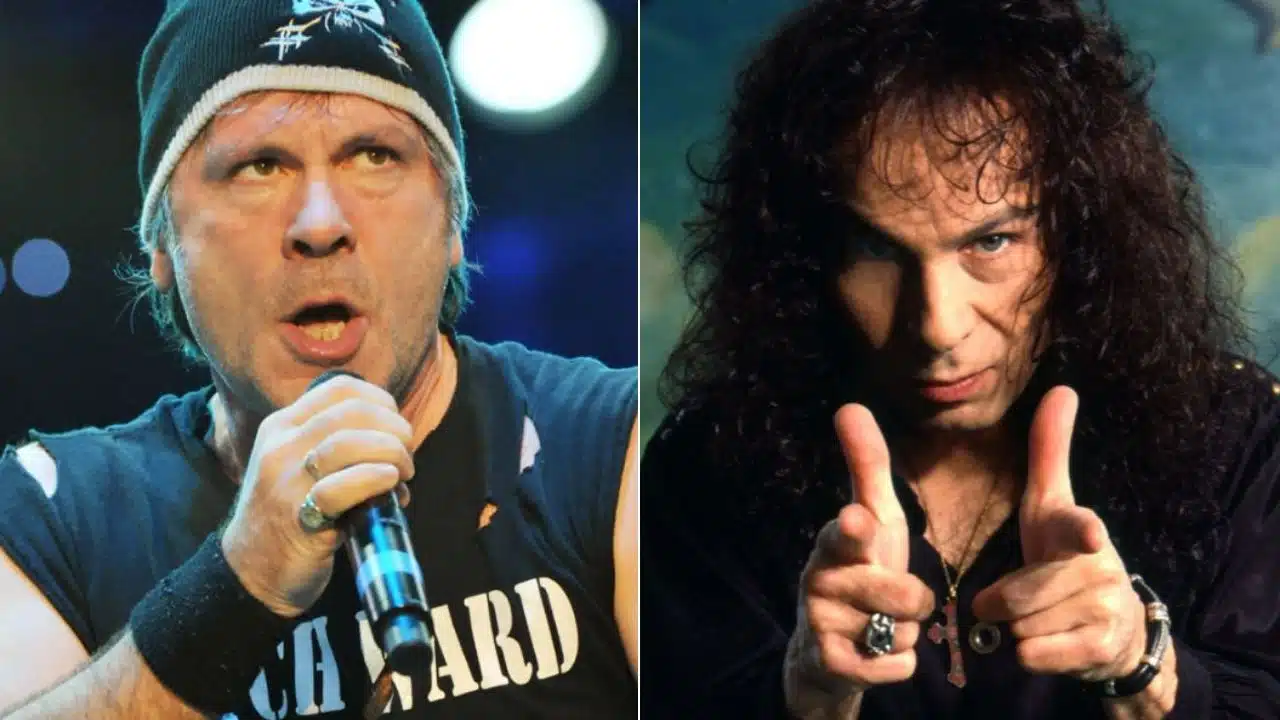 Iron Maiden lead singer Bruce Dickinson has sent his praising words for the rock act Rainbow and claimed that the band's Rainbow Rising album is still the greatest album in metal.
Gained international fame as a member of Iron Maiden, Bruce Dickinson has been a member of them since 1981. Even though he quit the band in 1993 to kick off his solo career, he then rejoined the band in 1999. Debuted with the band's third studio album, The Number Of The Beast, Dickinson has released 13 studio albums with the band. His latest release with them was the band's 2021 and latest release, Senjutsu.
Since his first years in the metal community, Bruce Dickinson has been an influence on those artists who are new to making music. While his epic releases with Iron Maiden, such as The Number Of The Beast, Fear Of The Dark, Piece Of Mind, or Powerslave, are still being an influence on new artists, Bruce is continuing to touch people's life positively with his effort in the rock and metal world.
As all those musicians, Bruce Dickinson has his own influences as well. Released on May 15, 1976, Rainbow's second studio album, Rising, also known as Rainbow Rising, is one of those albums that Dickinson named his biggest influence. With a tracklisting featuring Stargazer, Tarot Woman, Starstruck, Run with the Wolf, A Light in the Black, and Do You Close Your Eyes, Dio's sound on the album meant a lot to Dickinson.
However, during his recent appearance on Heavy Consequence, Dickinson has appeared to talk about the 40th anniversary of his band Iron Maiden's The Number of the Beast album. When the interviewer asked Dickinson if he ever realized the massive impact the record would have on metal during the year of its release, Dickinson mentioned his passion for Rainbow's Rising album.
"No, we had no idea how big it was going to be or how big the influence was," Dickinson answered.
"I think the last album – well, for me anyway – the last album that really was a big influence on me before '[The] Number of the Beast' was when I was a kid 'Rainbow Rising' [aka Rising].
"When you got to hear Ronnie [James Dio] in full throat and [Ritchie] Blackmore playing his pants off and 'Stargazer' and you're going, 'Oh my god, nobody's done this in metal before! Wow, this is just incredible! Here's somewhere to go.'"
Bruce Dickinson Says Iron Maiden's 'The Number Of The Beast Was A Bridge Between The Two Worlds'
Later then, Bruce Dickinson touched on Ronnie James Dio's Black Sabbath release Heaven And Hell, describing it as another good classic. Adding that his band Iron Maiden's The Number Of The Beast was a bridge between the two worlds, Dickinson stated that Iron Maiden was a different thing.
"Then Ronnie joins [Black] Sabbath and, of course, [ninth Sabbath effort released in 1980] 'Heaven and Hell' is another classic," he continues. "I think 'The Number of the Beast' album offered a kind of a bridge between the two worlds.
"Of course, we were very young, and we played very fast and very aggressive, and we were like [makes screaming noise], which those other slightly older classic bands didn't have because it wasn't who they were.
"But [Iron] Maiden was a different animal – we were sort of fierce and snarling and snapping at everybody and it was great."
Elsewhere in the interview, Dickinson had mentioned the misty sides of The Number Of The Beast. Saying that they had great times during the recording process of the album, Dickinson had disclosed that he made huge parts of his vocals in a dilapidated kitchen.
"We had most of the songs and we were rehearsing them," Dickinson recalls. "So, we thought we had a fairly good idea of what they should sound like.
"[Producer] Martin Birch showed up for a couple of days of rehearsals, nodded his head, and went, 'Yep, yep. OK. Fine.' And then we started recording it.
"There was kind of a big party atmosphere throughout the whole thing. In fact, we actually made a wall of those 7-pint beer cans — the entire wall of the control room was a pyramid of kegs of beer that we had drunk during the proceedings.
"We would be up until 4 or 5 in the morning, after we had finished recording, listening back to what we had recorded, until basically the producer said, 'Right. You need to go to bed, because you're going to come back and do this all again tomorrow.' There was a really great vibe.
"I did most of my vocals in a dilapidated kitchen. It had been stripped out, and there was nothing in there, except a lot of wet plaster on the walls… and me.
"So, to say there was a natural echo would be an understatement!"